Senior Conservatives have warned that the House of Lords could face a public backlash if peers try to amend Theresa May's Brexit bill.
MPs rejected an amendment to the bill which would have guaranteed EU citizens now in the UK the right to stay post-Brexit. Peers will discuss this next week with some Labour, Liberal Democrat and cross-bench lords likely to oppose this decision. This could defeat the government, which does not have a majority in the upper house.
But the former chancellor, Lord Lamont of Lerwick, said such a defeat would cause "an outrage in public opinion".
He told Sky News: "I hope that the amendments are roundly defeated in the House of Lords, and I think that they're playing with fire if they want the House of Lords to survive. I don't think it will deserve to survive if they wreck this bill."
The Labour party said its peers will not keep trying to change the bill if their amendments are rejected by the Commons, The Times reports.
David Lidington, leader of the Commons, told the BBC: "Of course they (the Lords) are free to propose and debate amendments. I hope they will also take full account of the strength of opinion from the elected House."
Meanwhile, the prospect of the European Union being tough on Britain in Brexit negotiations became stronger when Jean-Claude Juncker said he will not run for a second term as European Union president after March 2019.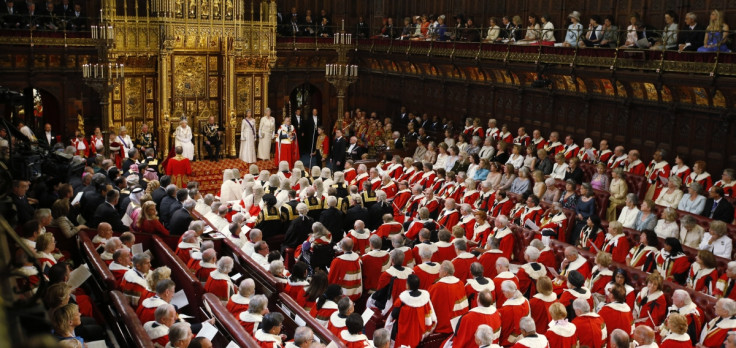 Sources within Brussels said this would mean that he could more independent because he would not need to be re-elected and would be more more likely to fight for the "right deal" for the EU, the Times reported.
He told German radio that he did not want to "punish" Britain but that: "The British are going to succeed, without too much difficulty, to divide the 27 other EU countries.
"The British know very well how to achieve this. You promise one thing to state A, another to state B and something else to state C and you end up with no united European front."
Separately, a study by the website LinkedIn showed a slump in overseas workers seeking jobs in the UK since the EU referendum.