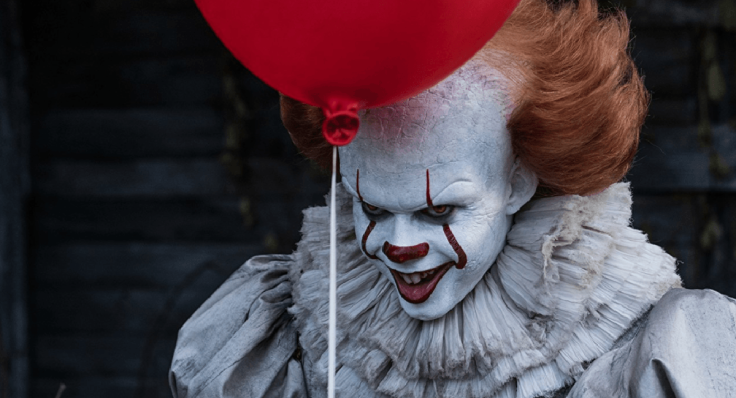 With Stephen King adaptation It already among the most successful horror movies ever made, it's never really been in doubt that a sequel completing the story would get made. Now, fans know when to expect the conclusion of the Loser Club's story.
New Line Cinema and Warner Bros have announced that Pennywise the Dancing Clown will return to the sewers of Derry on 6 September 2019, pretty much exactly two years after the enormously popular original.
After just over two weeks at the box office, the R-rated horror has already made nearly $480m (£356m), making it the third most successful horror movie ever made (behind The Sixth Sense and I Am Legend).
The two studios also announced that the film will be released in IMAX, for those who like their interdimensional terror clowns on as big a screen as humanly possible.
Directed by Andres Muschietti, the first film concerns a group of children growing up in the 1980s, who work out that a spate of violent crimes and missing children are tied to a creepy clown that can manifest as their greatest fears.
It adapts the first half of King's acclaimed novel, with the sequel set to follow the children as adults as they return to Derry to fight Pennywise once again – and this time, they hope, finish it off for good.
The first film's young stars will return however, in flashbacks helping the adults remember the lost details of their fight against Pennywise.
"On the second movie, that dialogue between timelines will be more present," Mushchietti told Entertainment Weekly ahead of the official announcement that he is set to return. "If we're telling the story of adults, we are going to have flashbacks that take us back to the '80s and inform the story in the present day."
Producer Barbara Muschietti (the director's sister) added: "The hope is we'll find the best way soon, because it's also important for Andy to get flashbacks with the kids, who are growing very fast. They are an important component in the next film."
That means breakout stars like Jaeden Lieberher, Sophia Lillis and Finn Wolfhard will return alongside adult counterparts who have yet to be cast. Bill Skarsgard will presumably return as Pennywise after his excellent portrayal.