Contradicting claims that Islamic State's (Isis) chief strategist Abu Muhammad al-Adnani was killed in a Russian air strike, the Pentagon confirmed on Monday (12 September) that the chief strategist was killed in a US attack.
"The strike near al Bab, Syria, removes from the battlefield ISIL's chief propagandist, recruiter and architect of external terrorist operations," Pentagon press secretary Peter Cook said, using another acronym for IS [Daesh].
"It is one in a series of successful strikes against ISIL leaders, including those responsible for finances and military planning, that make it harder for the group to operate.
"As we continue to gather momentum in our counter-ISIL campaign, we will continue to target ISIL leaders, relentlessly pursue its external plotters, and, working with our partners on the ground, we will not rest in our efforts to destroy ISIL's parent tumor in Iraq and Syria, combat its metastases around the world, and protect our homeland," Cook added.
According to reports, the US targeted al-Adnani in a strike on Tuesday (30 August) using a Predator drone, which released a Hellfire missile on a vehicle thought to be carrying the Isis spokesman. Washington had not immediately confirmed his death as such things need clear assessment.
But, al-Adnani's death was approved by the IS-linked Amaq news agency, which reported that he was "martyred while surveying the operations to repel the military campaigns against Aleppo". It followed claims by Russia's Defence Ministry on 31 August that a Su-34 bomber killed up to 40 militants, including al-Adnani, in a raid on the village of Umm Hawsh, 15 miles north of Aleppo.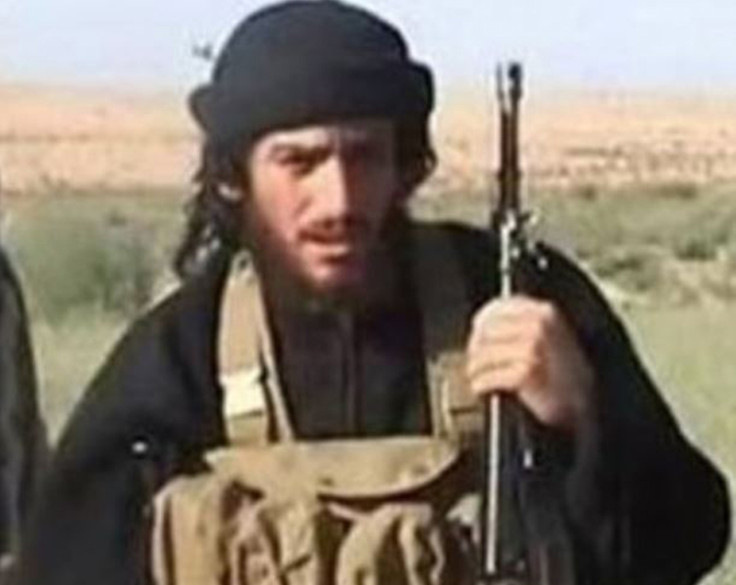 Washington dismissed the claim saying, "It would be laughable but for the very real humanitarian suffering Russia has inflicted."
While, another official said, "Russia's claim is a joke."
Al-Adnani, whose real name was Taha Subhi Falaha, had played a vital role in some of the biggest assaults over the past years. He was responsible for several attacks, including those at the Brussels and Istanbul airports as well as the attack at a café in Bangladesh in July. He was one of the most high-profile figures of the jihadi group with a $5m (£3.8m) bounty on his head.