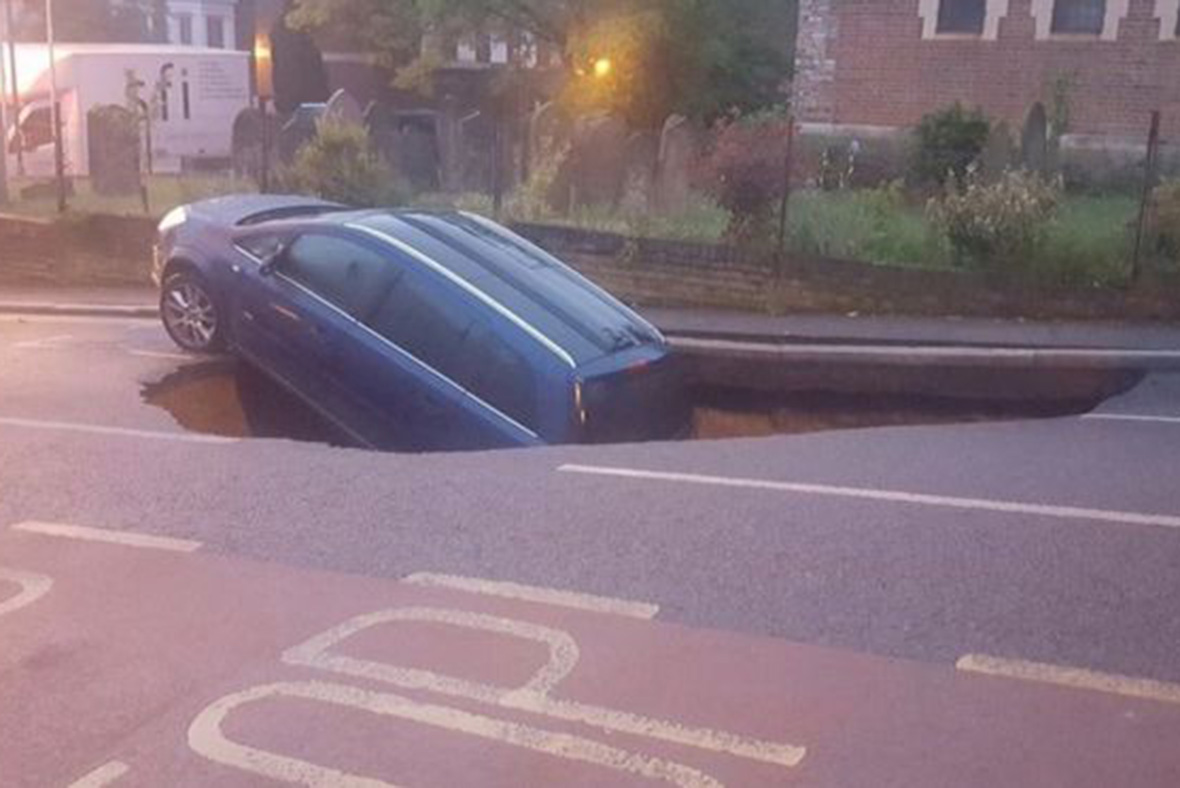 A massive sinkhole in south-east London has swallowed up a car in what is believed to be a result of recent heavy rainfall in the city. The blue people carrier fell into the sinkhole that opened up on Woodland Terrace, Charlton between Heathwood Gardens and Maryon Road.
Police said that no one had been injured as a result of the sinkhole, but that the area had been cordoned off. A spokesperson added: "The local authority has been called and there are other agencies on scene."
The Royal Borough of Greenwich said they are aware on the incident and are working with emergency services to secure the area. "We are urgently investigating the matter and will update residents the moment we have more information," the council added.