Humans just can't be trusted, can they? Just a few short years since Siri arrived on our iPhones, and mere months after we welcomed Amazon's Alexa into our living rooms, a quarter of people who regularly use digital assistants admit to having had at least one sexual fantasy about them.
Quite how asking a piece of artificial intelligence to start a timer or read a weather forecast can turn into sexual fantasy between man and machine is anyone's guess, but that is exactly what a new industry trend report called Speak Easy has found.
Created by UK media and marketing company Mindshare and J. Walter Thompson Innovation Group, and published on 5 April, the report looks into voice technology and its impact on the relationship between brands and consumers.
The study found that the most common use for voice assistants like Siri, Alexa and Google Assistant is online search, followed by asking fun questions and seeing what the artificial intelligence will say. Next came music control, followed by weather forecasts, asking for directions, making phone calls and setting alarms. The least popular activity was 'home management', or interacting with smart gadgets like connected light bulbs, vacuum cleaners and thermostats.
So far, no mention of sexual fantasies. But skip to page 27 of the report and things take a bit of a turn. "A deeper emotional attachment is starting to develop," it says, adding: "Over a third (37%) of regular voice technology users say that they love their voice assistant so much that they wish it were a real person."
Sure, that's a bit strange. But perhaps it just means users would prefer Siri and Alexa to understand them with the cognitive ability of a real person?
An episode of Black Mirror written by Mills & Boon
Our naivety is short-lived and things quickly turn into an episode of Black Mirror written by Mills & Boon. The report states: "Even more astonishing is that more than a quarter of regular voice technology users say they have had a sexual fantasy about their voice assistant."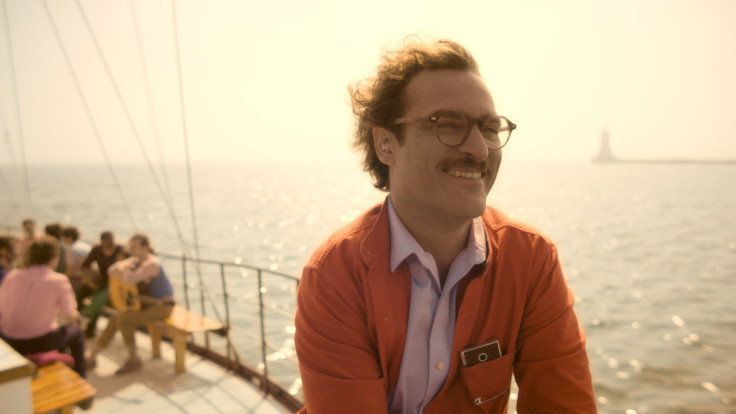 We'll just let that hang in the air for a moment: a full 26% of 292 people surveyed who regularly use computerised assistants have had at least one sexual fantasy involving the faceless digital butler. And that's just the people brave enough to admit it. Unsurprisingly, the report refers to this as "extreme" and adds that 70% of users want to feel like they are talking to a real human when using the assistants.
Although the age and gender of those thinking inappropriately about Siri isn't disclosed, the study claims that, generally, users of voice assistants are "significantly more likely to be young, male and affluent."
Now take a step back and realise this survey was compiled to understand how brands will use voice assistants to interact with consumers.
Fast-forward a decade. Will a titillating Alexa suggest you watch a paid-for Amazon Prime series together? Maybe Siri, realising lonely and confused humans are putty in his or her hands, will offer up an Apple Music discount code when you get home from work? Perhaps she'll talk nerdy to you at the weekend until you buy a new MacBook.
Artificial intelligence might already be making the future a scary and uncomfortable place, but please; considering an affair with a talking Bluetooth speaker is only going to make things worse.