Superhero sidekick or 1984 Telescreen? This is Alfred, the butler in your bathroom mirror
Smart mirror costs from $399, includes 27in touch screen and voice-activated personal assistant called Alfred.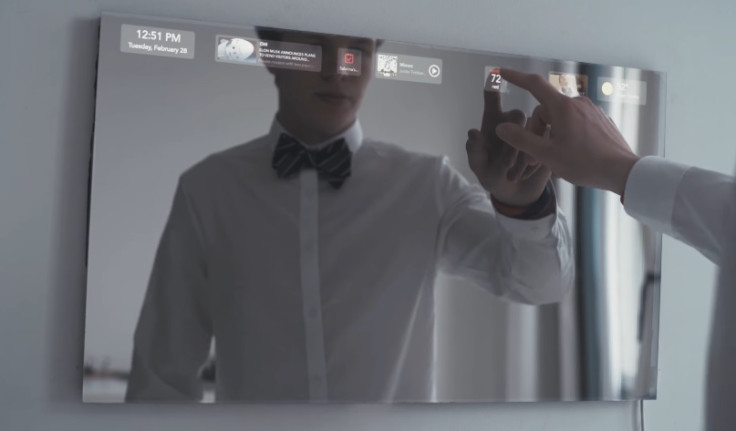 Voice-activated personal assistants don't have to be limited to our phones and Bluetooth speakers. That's the message from Duo, a technology startup and its self-titled smart mirror which features a touch screen, apps and a personal butler called Albert.
Resembling Tony Stark's Jarvis assistant from the Iron Man films, Duo is a mirror with a seamlessly integrated 27in full-HD touch screen. The unit is just 1.9mm thick at its thinnest point and weighs 3.6kg, so it can be mounted to any interior wall like a regular mirror. The actual computer is kept in a separate 500g case which plugs into the mirror with a length of cable and can be hidden elsewhere, such as behind a nearby piece of furniture.
The mirror responds to voice commands, and while Duo's demonstration shows it responding to Alfred, the software can be given any name – and Duo even claims it can be setup to respond as different characters when spoken to by different members of the household.
Duo's custom-build software, called Home OS, lets you extensively customise the assistant's character. You can change the name, gender and accent, and even adjust its sense of humour. Turn the sarcasm right up and the mirror will tell you to go get a job on days when you have no plans.
Gimmicks aside, the Duo smart mirror can play music through a Spotify app, play YouTube videos, show and read out news headlines, give the weather forecast, or act like a piece of art by displaying pictures and graphics.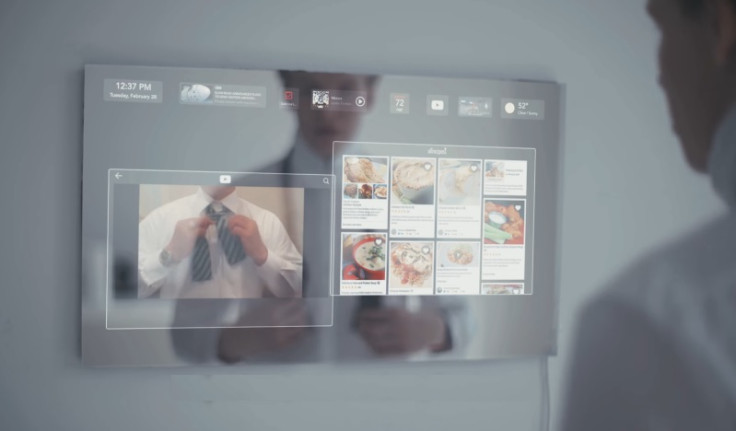 The mirror has its own internal speaker but can also connect to others via Bluetooth, and there's a Wi-Fi connection for getting the system online.
A slick advert and demonstration video appear to show the Duo's software being very responsive to touch and voice commands. Information is displayed quickly and clearly, the voice sounds good, and multitouch gestures appear to work smoothly.
By tapping into other smart home devices, the Duo mirror can control lights and central heating systems, too.
Duo is the work of a New York-based startup of the same name, run by co-founders Jack Kim and Rafael Dymek. Pre-orders can be placed now for $399 (£320) and the device is estimated to shop from October 2017. After the pre-order window closes the price will increase to $599.
© Copyright IBTimes 2023. All rights reserved.