Pep Guardiola has turned down the opportunity to join Chelsea, with the Spaniard taking up the offer to be Bayern Munich's manager in the summer, the club have confirmed.
Guardiola seems to have had the pick of any team in Europe for his next job, and while Bayern Munich are currently top of the table and nine points ahead of second place, the club are willing to let current coach Jupp Heynckes go in the hopes that Guardiola's success will continue with the club.
Chelsea were hoping to land the 41 year old after they sacked Roberto Di Matteo, while City have looked likely to be going in the direction of asking Guardiola to take on the job, having hired his old colleagues from Barcelona to join the ranks in Manchester.
But Bayern have won the race to lock down the manager for a spell that will show just how transferrable his skills in the dugout can be, with Guardiola signing a deal with the German giants from the start of next season until 2016.
Guadiola doesn't have any experience in German football; he has played in Spain, Italy, Qatar and Mexico, and the gaffer has only managed at Barcelona since.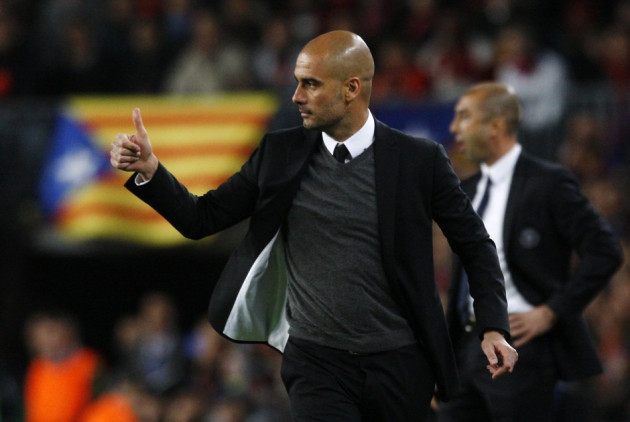 The former defensive midfielder's biographer Guillem Balague claimed yesterday that he was 90% set to join Bayern, with Chelsea also on the cards, telling reporters: "Pep wants a club now and there are two clubs that can offer him that possibility: Chelsea - a job he hasn't decided to take yet - or Bayern Munich.
"Conversations are very advanced with Bayern, to a point where 90 per cent is agreed; he hasn't signed yet but it is one of the leagues he would like to join at some point and Bayern think they can get their man."
And the Spanish journalist was proven right, as he plans to make a huge comeback to football that will see him take on the most successful team in Germany and last year's Champions League finalists.
Bayern Munich CEO Karl Heinz Rummenigge said: "We are very pleased that we have succeeded,[w/ Guardiola], who was courted by many famous clubs."