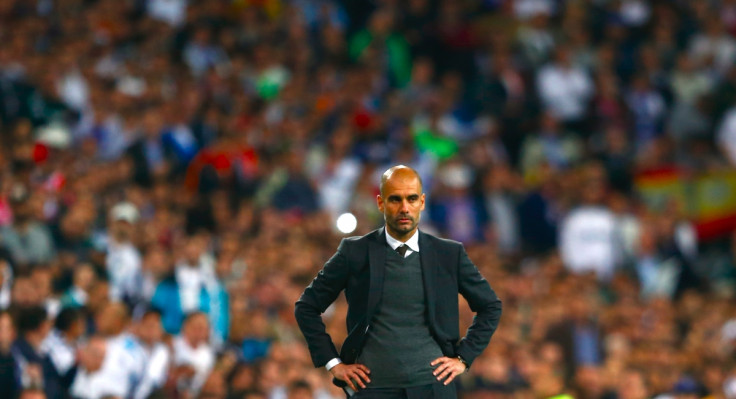 Arsenal have emerged as surprise candidates to prise Pep Guardiola away from Bayern Munich next summer amid genuine interest from Premier League rivals Manchester City and Manchester United. Arsene Wenger's contract with the Gunners expires next season and there is growing talk about the Frenchman hanging up his boots after his current tenure ends, which could open up a role for Guardiola at the Emirates.
The Daily Mail reports that Arsenal would be Guardiola's first choice in the Premier League as the Spaniard likes their style of play. The manager could take yet another sabbatical or stay with Bayern one more year to wait for Wenger to make way for his appointment at the Emirates.
The Spaniard does not have a dearth of options at this point should he choose to move, with all the other big three in the market for a long-term solution. City have been ardent admirers of the former Barcelona man and have Guardiola's former advisers, Txiki Begiristain and Ferran Soriano currently running the club.
United are also looking at possible alternatives to Louis van Gaal, whose speculated exit from the Champions League has set tongues wagging. The fans reportedly want a manager who would bring the Red Devils back to their glorious days when prime importance was given to attack rather than defence.
Chelsea are also without anyone at the helm and owner Roman Abramovich would do everything in his power to sign the Spaniard, but Guardiola is reportedly not keen on moving to Stamford Bridge, having cited concerns over the current state of their squad. The Blues have earmarked Diego Simeone as their top target for the summer and are now planning to bring in Guus Hiddink as a stop-gap option till the end of the season.
Meanwhile, the Gunners will take on City at the Emirates on Monday, 21 December where a win for either could see them go top of the table, depending on what happens on Saturday when current league leader Leicester City take on Everton at Goodison Park.