Pep Guardiola wanted to coach Brazil at 2014 World Cup claims Dani Alves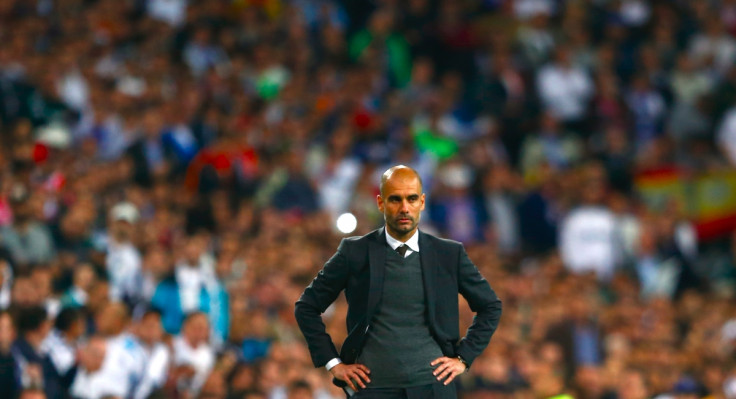 Bayern Munich boss Pep Guardiola was eager to coach Brazil at their home World Cup in 2014, Dani Alves says.
But the Barcelona full-back, who played under Guardiola for four years between 2008 and 2012, said Brazilian authorities had rejected the two-time Champions League winner over fears of bringing in a foreign coach to lead the national team.
The Brazil job was vacant in November 2012, when then-head coach Mano Menezes lost his job over the country's failure to secure gold at the London Olympics. Guardiola was on a year-long sabbatical at the time.
Alves claimed his former coach at Barcelona was keen to succeed Menezes and that he had a plan to make Brazil world champions again.
"Pep said he wanted to make Brazil a World Cup champion and had an entire strategy to make us a world champion," Alves told ESPN Brasil.
"But they didn't want it, because they said that they didn't know if Brazil would accept a foreign coach.
"Pep is the best coach in the world, the greatest sports manager I've ever seen. He revolutionised football, revolutionised a team, and we had the chance to have him with us.
"If you let an opportunity like this go by then you are not really thinking about the national team," he added.
Guardiola led Barcelona to a historic treble in his first season in charge of the club in 2009. He went on to win a total of 14 trophies in four glittering years in Catalonia before joining Bayern Munich in 2013.
Wednesday (8 July) marks the one-year anniversary of Brazil's 7-1 thumping at the hands of Germany in the semi-final of last year's World Cup, when Luiz Felipe Scolari was the head coach.
Scolari resigned after Brazil lost 3-0 to Holland in the third-place playoff.
© Copyright IBTimes 2023. All rights reserved.