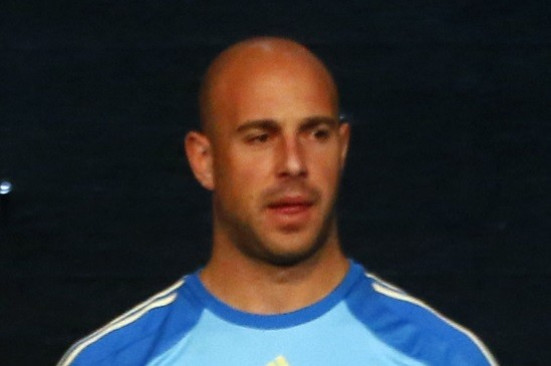 Barcelona have confirmed their desire to sign Liverpool goalkeeper Pepe Reina as a replacement for Victor Valdes, who will leave the club at the end of the season.
Reina is currently on loan at Napoli under former Reds boss Rafael Benitez and has previously stated his career at Anfield is over after being forced out by manager Brendan Rodgers.
And Barca have seemingly opened the door to Reina moving to the Nou Camp by admitting he is part of their transfer plans, while Borussia Monchengladbach's Marc-Andre Ter Stegen is also a candidate.
"We have been looking for a goalkeeper since Valdes announced he wanted to leave," said Barca vice-president Josep Maria Bartomeu.
"We are in highly advanced negotiations. If Valdes says officially where he will go to in January, we will announce the new goalkeeper for Barcelona.
"Our idea is to sign only one goalkeeper. Marc-Andre Ter Stegen and Pepe Reina are within our range of options, which is already very small."
Reina says he will not return to Liverpool at the end of his loan spell at Napoli after an acrimonious departure from Anfield. After the club signing Simon Mignolet from Sunderland, Reina was forced out of Merseyside and had originally planned to join Barcelona.
But Valdes made a U-turn in his decision to leave the club, forcing Reina to join Napoli from Liverpool, for whom he has already made five clean sheets for this term.
Having begun his professional career with the Catalan giants, the Liverpool man would no doubt be welcomed with open arms by the Barca faithful, and midfielder Xavi says Reina would fit in well.
"Reina as the replacement [for Valdes]? He has a great level," Xavi told El Mundo Deportivo.
"I am not doing the work in the transfer market, but beyond our friendship I can say he is an extraordinary goalkeeper who would fit in very well here because he knows the club. It does not depend on me but I would love it very much."