Perseid meteor shower set for surge in activity with over 100 shooting stars per hour
Royal Astronomical Society says Jupiter's gravitational field will produce one of best shows.
This year's Perseid meteor shower is set to see a "surge in activity", potentially producing over 100 meteors per hour. Astronomers have said 11 and 12 August will be particularly good for viewing the annual shower, with the morning of 12 August the best time to view – weather permitting.
Astronomers Mikhail Maslov and Esko Lyytinen have predicted Earth will pass through a stream of cometary material that has been pushed towards us by Jupiter's gravitational field.
Models indicate this will lead to a surge in activity from nightfall on 11 August until 5am BST on 12 August.
The Perseid meteor shower is associated with the Swift-Tuttle comet. This last passed close to Earth in 1992, leaving debris in our planet's path. It is one of the best meteor showers of the year, normally producing between 60 and 100 shooting stars per hour.
Its name comes from the point at which the meteors appear to come from – its radiant – in the constellation of Perseus.
Professor Mark Bailey, director emeritus of Armagh Observatory, said: "The Perseid meteor shower is one of the best and most reliable meteor showers of the year, and the predictions of a surge in activity this year make it particularly exciting this time. If you're lucky enough to have a clear sky early in the morning on 12 August, I'd definitely get up to take a look."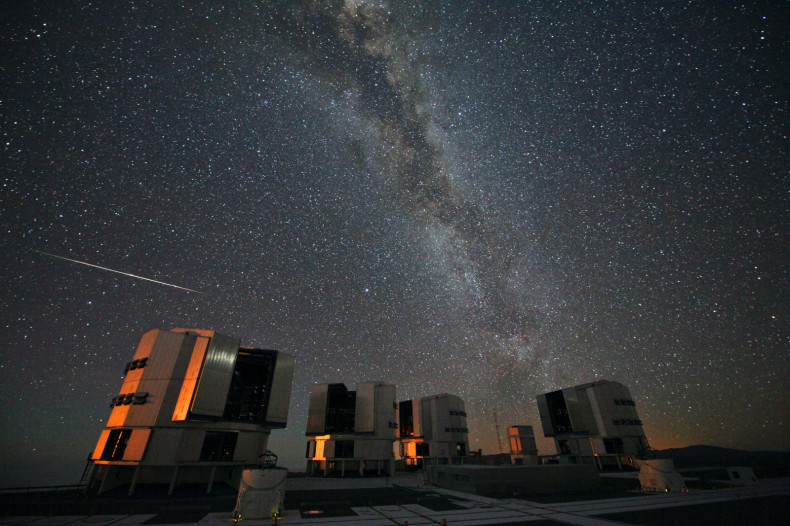 This year's shower will be somewhat obscured by light from the waxing gibbous Moon, so people wanting to watch the display are advised to look out in the early hours of the morning, when the Moon is lower in the sky. David Asher, also at Armagh Observatory, said: "If you're clouded out on the morning of the 12 August, you still have a chance to see the normal maximum the next night."
The best way to watch the meteor shower is to find an area with dark skies – avoiding light pollution – and to sit in a reclining chair. It is best to wait around 30 minutes for your eyes to adjust to the light.
Where to watch:
Read our guide on where best to watch meteor showers in UK and US cities here.
Alternatively, you can watch live online via the Slooh telescope at 1am BST below.