Peru: GPS vultures help crack down on illegal garbage dumps in Lima
As many as 10 vultures in Peru have been fitted with GPS devices and video cameras in a unique bid to locate garbage sites in the capital Lima. The scavengers equipped with these modern tools are helping environmental authorities detect sources of illegal garbage dumped by about 10 million Peruvians.
The project, Gallinazo Avisa, by the environment ministry aims at raising public awareness about environmental problems and the importance of recycling. The campaign has given mythological names to the 10 vultures such as Captain Phoenix, Captain Aella and Captain Huggin that are let out in the sky to search for food while the mini cameras installed on their bodies simultaneously record footage of garbage.
"Vultures are our allies in the reduction of organic waste," programme coordinator Javier Hernandez told AFP. "In their search for food, what they're really doing is identifying places where there is organic matter and garbage. We're using that... to get the GPS coordinates and monitor these sites."
The 10 vultures, which have been drafted into the project, are disease-free, the authorities said. They are specially trained to fly back to the keepers after each flight.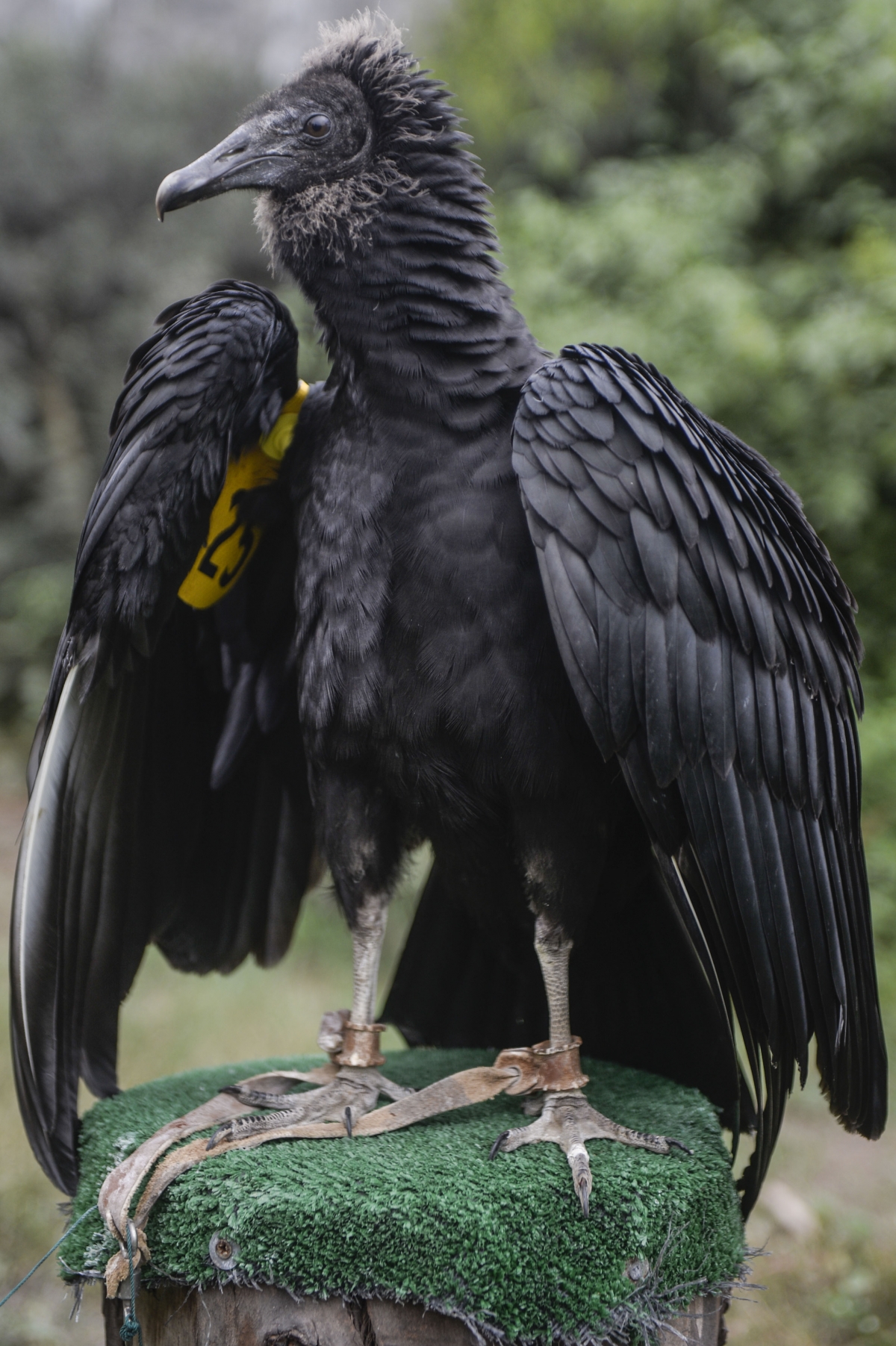 The campaign's video on the programme's website features vultures as the protagonist. In the video, a grave human voice impersonates the vultures as describing how garbage has infected air, water and the land. It says vultures are the greatest scavengers and calls for action with humans on the grounds and vultures in the sky.
"Fourteen thousand years have passed since this struggle began," the vulture says in the campaign video.
"On one hand, pestilence and disease are hidden among the filth. On the other hand, humanity is placidly ignoring the danger that threatens to interrupt its aspirations forever." It adds: "Between them, it's only us, the vultures." Watch the video below.