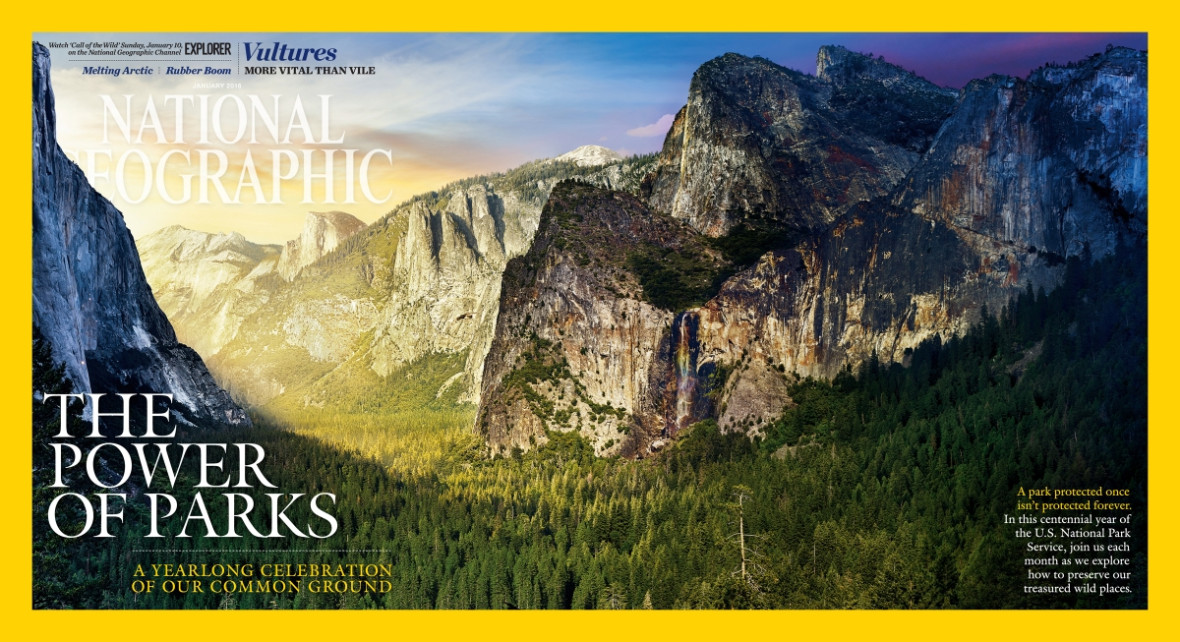 Vultures, the only vertebrates living on land that can survive from nothing but scavenging, are projected to decline by up to 97% in Africa over the next 50 years.
They may have a negative stigma attached to them, but if it were not for vultures, experts predict the number of diseases around would sky-rocket, spreading faster and further in the process. The birds clean up dead livestock carcasses in minutes and without them, the corpses would linger, encouraging growth of all kinds of insects, and inevitably disease.
In National Geographic's January issue, the life of the critically endangered vulture is explored, highlighting why they are disappearing and why we need them.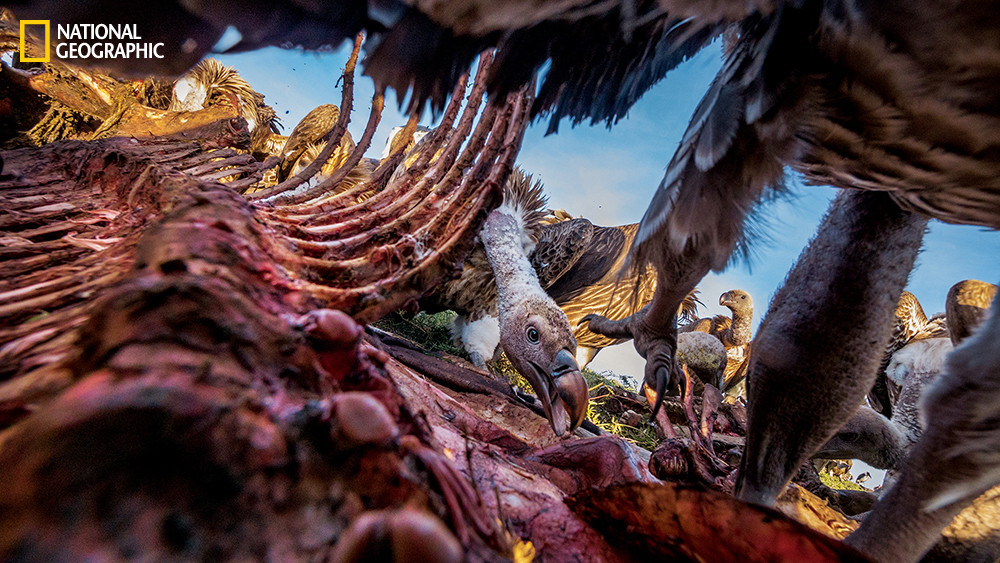 A single vulture can eat more than 2lb of meat in a minute and it could devour the average human in just over an hour. It has been estimated that the birds living in the Serengeti in Africa have munched their way through more meat than all other 26 mammals living in the same space combined.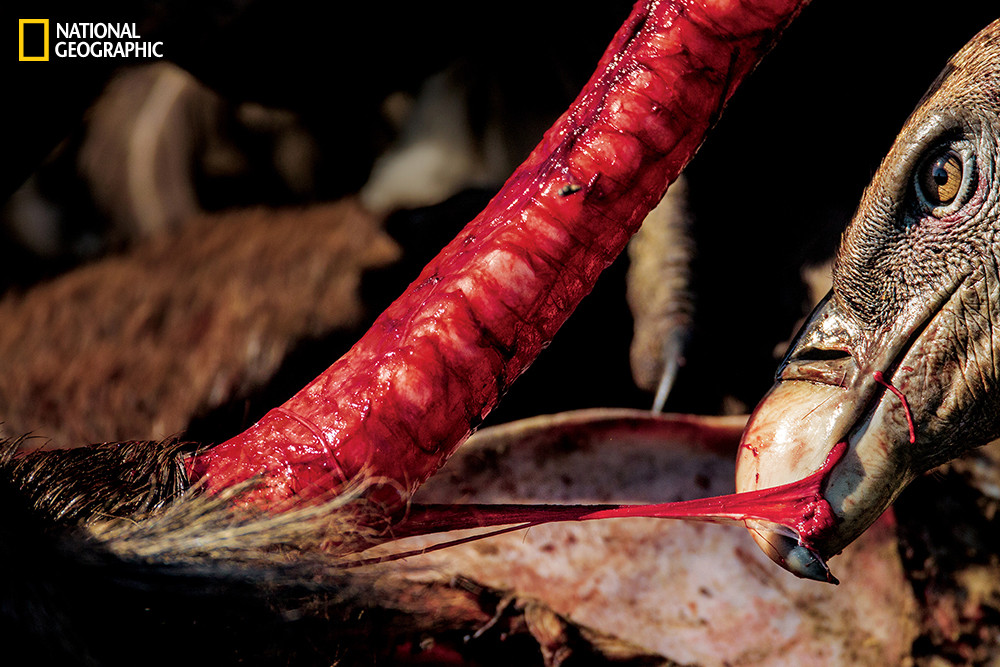 Poisoning is the cause of more than 60% of vulture deaths in Africa. Farmers spread the poison in the dead carcasses of their livestock, as retaliation to the lions that killed them. The idea being that when the lion returns to feast, it will eventually die. However, vultures eat the corpses too – or ultimately eat the poisoned lions, all being caught in the cross-fire.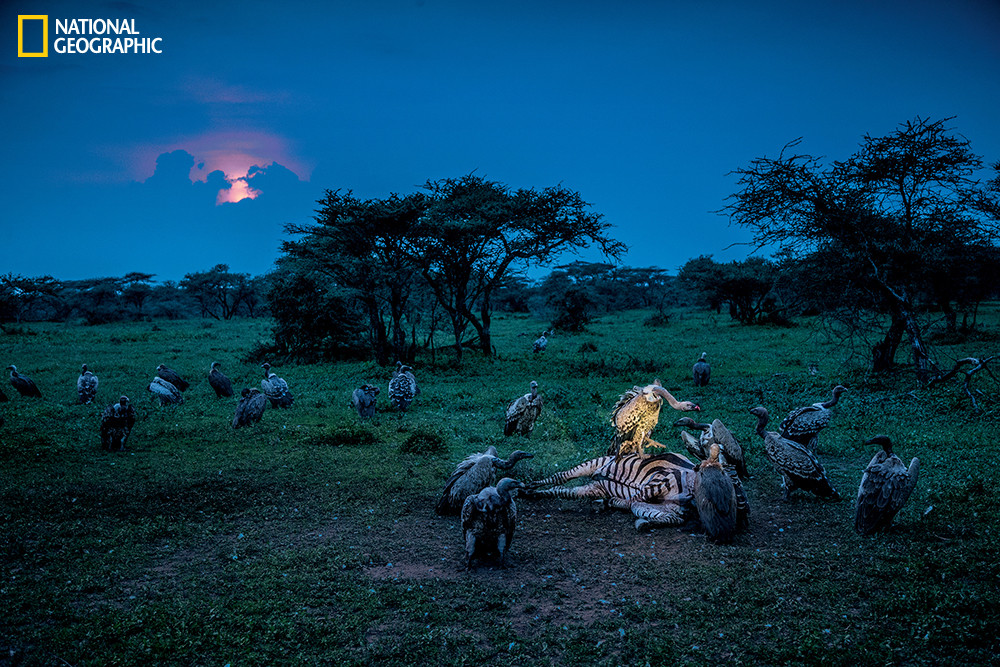 With the growing population in India, farmers are forced to farm in new areas – slowly declining the number of mammals living across the country. Vultures have less food to eat, leading to a 96% decrease in their numbers.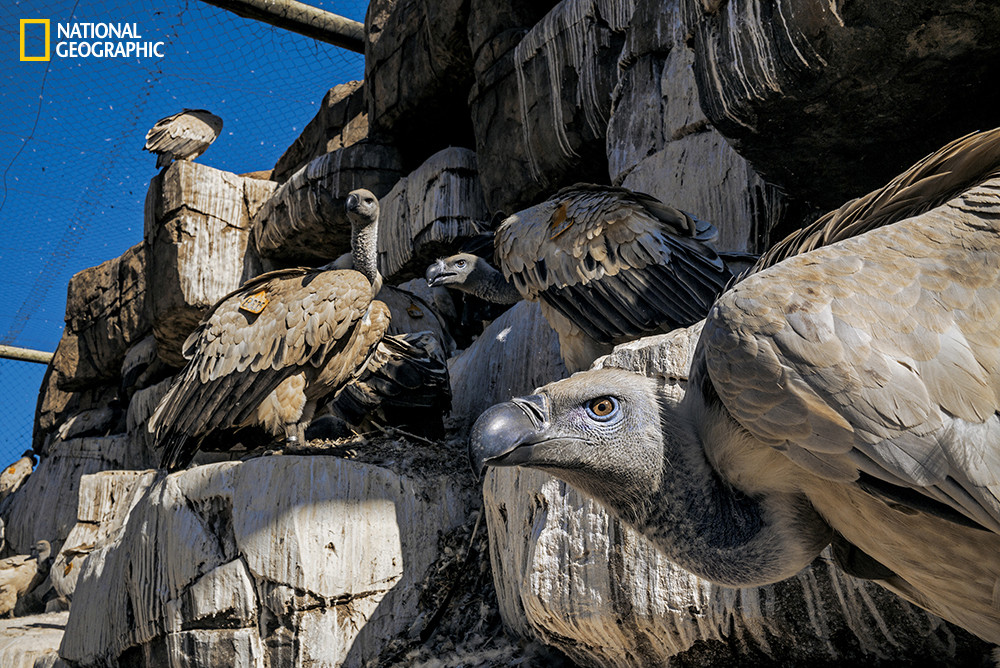 As well as stopping the number of diseases from increasing, the birds also stop other scavenging animals from becoming more prominent in the food chain. Wild dog populations have increased four times over 12 years, adding millions of dog-bite patients to hospitals. Rats have also increased in number, spreading rabies across the country.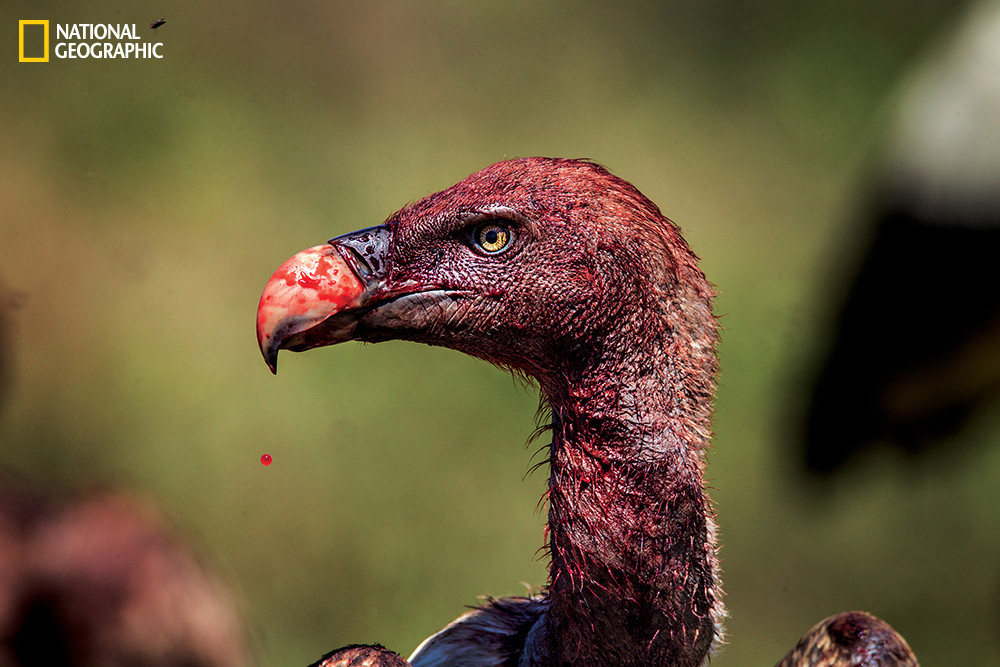 Read the full amazing article from National Geographic here, for an insight into one of the world's most endangered species.