Peter Schmeichel Backs Louis van Gaal to Emulate Sir Alex Ferguson
Schmeichel is confident van Gaal will get Manchester United out of trouble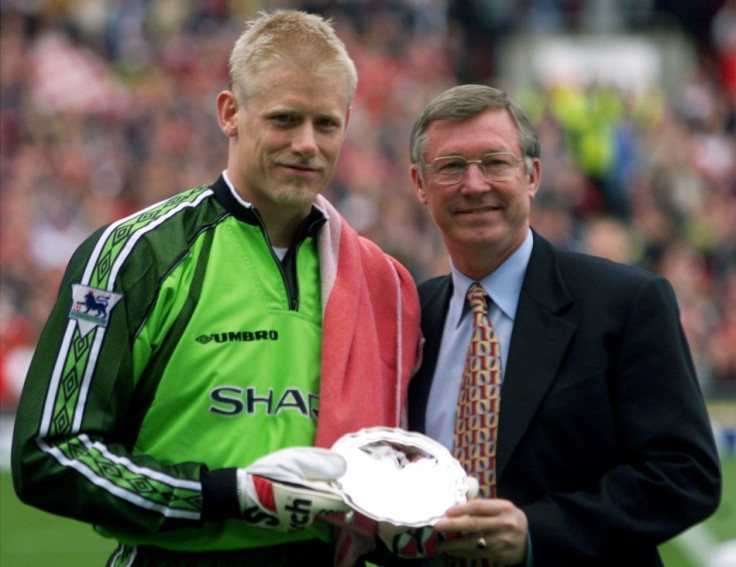 Manchester United legend Peter Schmeichel is convinced that Louis van Gaal is the right man to take the Red Devils into a new era.
The former Danish international believes that given time the Dutchman can bring Manchester United back to the heights they reached during Ferguson's reign at Old Trafford. He reminded everyone that the Scotsman struggled at first, but brought two decades of success for the Manchester club.
Schmeichel also reiterated his love for the club he served for eight years, saying that Old Trafford will always be his "home".
"Manchester United will always be my home, part of me," Schmeichel told Goal.
"Alex Ferguson is not there anymore and the club is going through difficult times but I believe bringing Louis van Gaal was a good move. The new team and new coach just need time; it is not easy to reach that level that Ferguson's United was at," the big Dane added.
"If you can remember, it took Ferguson some time to manage things in his way too and, after that, he ruled for two decades," reminded Schmeichel.
Silence on Keane fight
Meanwhile, the former Manchester United goalkeeper has refused to comment on Roy Keane's admission that the two had a fist fight during Manchester United's pre-season tour in Honk Kong.
Keane revealed that Schmeichel and him came to blows and the goalkeeper ended up with a black eye following the scuffle.
"He said: 'I've had enough of you. It's time we sorted this out.' So I said: 'OK' and we had a fight," the BBC quotes Keane.
"I woke up the next morning. I kind of vaguely remembered the fight. My hand was really sore and one of my fingers was bent backwards," the Aston Villa assistant manager added.
However, Schmeichel refused to acknowledge Keane's admission and simply said "no comment" when asked about the incident.
© Copyright IBTimes 2023. All rights reserved.