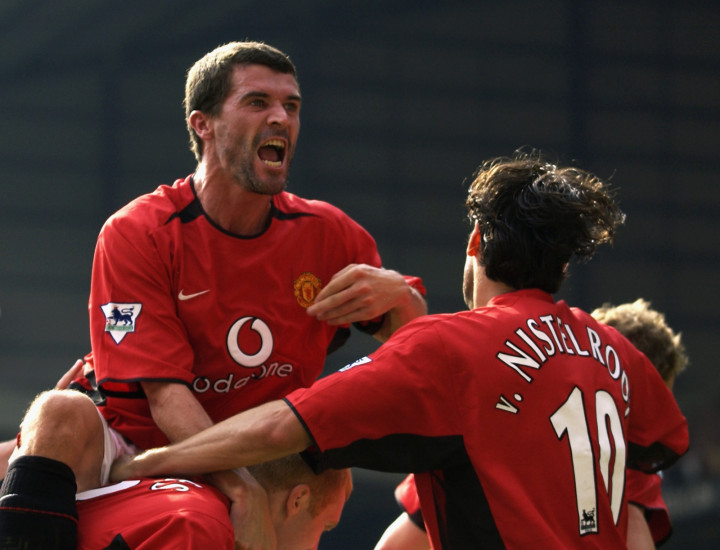 Roy Keane's explosive autobiography, The Second Half, is not officially released until later this week but leaked extracts are already causing a storm.
Eleven years on from his first book, former Manchester United and Republic of Ireland skipper Keane has lifted the lid on all manner of bust-ups and brawls with his former teammates, managers and coaches in a series of fresh revelations.
Keane brought an end to a glittering career at Old Trafford in acrimonious circumstances in 2005 and has revealed the heated conversations he had with former manager Sir Alex Ferguson and his former assistant Carlos Queiroz that paved the way for his departure.
Keane said of United's former assistant manager Queiroz: "He was just on my right shoulder; how I didn't f*****g hit him again – I was thinking: 'The villa in Portugal, not treating me well in training – and he just used the word "loyalty" to me'.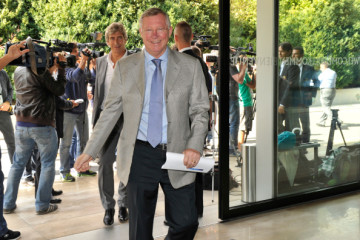 "I said, 'Don't you f*****g talk to me about loyalty, Carlos. You left this club after 12 months a few years ago for the Real Madrid job.
"Don't you dare question my loyalty. I had opportunities to go to Juventus and Bayern Munich. And while we're at it, we spoke about training downstairs. And were just on about mixing things up in training a bit."
After tearing into Queiroz, Keane then turned on Ferguson, writing: "You as well gaffer. We need f*****g more from you. We need a bit more, gaffer. We're slipping behind other teams."
Keane would later apologise to both Ferguson and Queiroz, but has since revealed that decision is one his biggest regrets.
"Now I kind of wish I hadn't," Keane writes. "Afterwards I was thinking: 'I'm not sure why I f*****g apologised.' I just wanted to do the right thing.
"I was apologising for what had happened – that it had happened. But I wasn't apologising for my behaviour or stance. There's a difference – I had nothing to apologise for."
One incident Keane doesn't regret, though, centres on his notorious knee-high tackle on Alf Inge Haaland.
In 1997 in a match against Leeds United, the Irishman collapsed in pain after rupturing his cruciate ligament while attempting to tackle the Icelandic international. Haaland immediately responded by claiming Keane was faking injury.
Four years later, Keane ended the same player's career with the infamous challenge.
"There are things I regret in my life and he's not one of them," he wrote in the opening chapter of his book.
You won't come across many people in football who have willingly taken on Peter Schmeichel in battle but Keane also recalls a drunken brawl where he left the Dane sporting a black eye.
"I had a bust-up with Peter when were on a pre-season tour of Asia, in 1998, just after I came back from my cruciate injury. I think we were in Hong Kong. There was some drink involved," he wrote.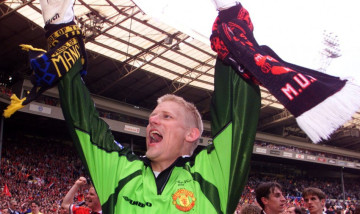 "There'd been a little bit of tension between us over the years, for football reasons. Peter would come out shouting at players and I felt sometimes he was playing up to the crowd: 'Look at me!'
"He said: 'I've had enough of you. It's time we sorted this out. So I said 'OK' and we had a fight. It felt like 10 minutes.
"I woke up the next morning. I kind of vaguely remembered the fight. My hand was really sore and one of my fingers was bent backwards. The manager had a go at us as we were getting on the bus and people were going on about a fight in the hotel the night before. It started coming back to me – the fight between me and Peter. Anyway, Peter had grabbed me, I'd head-butted him – we'd been fighting for ages.
"At the press conference, Peter took his sunglasses off. He had a black eye. The questions came at him. 'Peter, what happened to your eye?' He said: 'I just got an elbow last night, in training.' And that was the end of it."
Keane's book, The Second Half, goes on sale on Thursday 9 October.