Peter Whittle: Ukip was in Siberia at the last Mayor of London election – now we could come third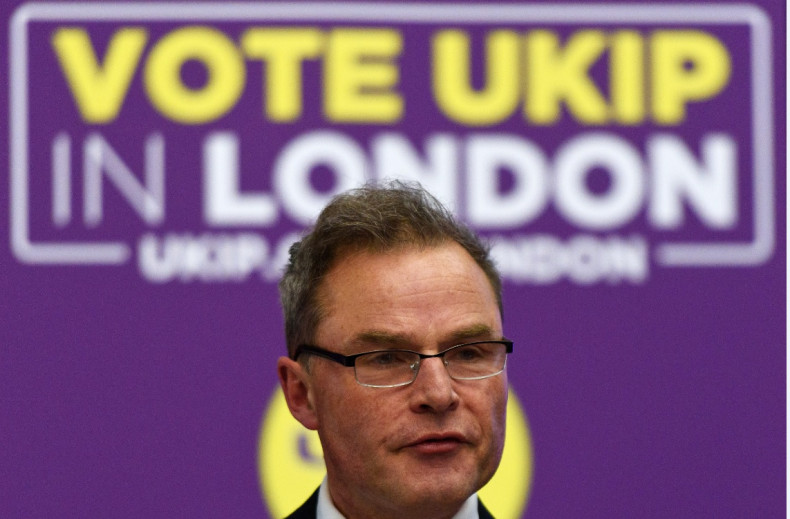 Labour's Sadiq Khan and Conservative candidate Zac Goldsmith may be the centre of attention for the Mayor of London election, but something interesting is happening further down the capital's political pecking order. Ukip only secured 2% of the vote in 2012 in the City Hall race, putting the Eurosceptic party sixth behind the Greens, the Liberal Democrats and even an independent candidate.
Now the party's candidate, Peter Whittle, could secure third place at the 5 May vote, according to some opinion polls. The most recent survey from Opinium, of more than 1,000 people between 26 April and 1 May, put Whittle on 4% in the first round of voting – the same as Green hopeful Sian Berry and Liberal Democrat hopeful Caroline Pidgeon.
However, two previous opinions polls from YouGov (7%) and Survation (5%) have put Whittle ahead of Berry (6%, 3%) and Pidgeon (5%, 3%). The Ukip hopeful told IBTimes UK that he is not surprised. "We've had a very effective campaign in London. There was always this feeling that Ukip was not really right for London. That might have been the case in the past," Whittle told IBTimes UK.
"Last year at the general election we came third with votes, this time we are going to make a breakthrough, which is terribly important with the [EU] referendum coming up.
"The general way in which we have been received has been very, very encouraging. The polls, mayoralty speaking, are putting us third. The fact is last time we were inSiberia, we weren't anywhere. This time it's been very, very good."
He added: "We never bought the line that London is not our territory, that was proved last year, the most important thing is the party being third in London as a whole and therefore that would mean possibly three seats on the Greater London Assembly.
"It's not something that has come as major surprise in the sense that since we have been campaigning this has been partly the aim, but also what has been proven to us through polls and experience."
Whittle, who revealed he has "thoroughly enjoyed" the campaign, also denied the suggestion that Ukip has been a one-trick, anti-immigration, pony.
"Our referendum policy on planning so people have the last say, for example, in all big new developments that are going to affect them in their borough. That has proved to be a very popular policy," he said.
"We have also talked about the homelessness register we would set up in London because no one really knows the extent of homelessness in London."
Ukip leader Nigel Farage once promised to trigger a political earthquake under Westminster. Maybe Whittle can pull off a similar, smaller feat when it comes to City Hall.