Petro Poroshenko Set to Be Sworn in as Ukraine President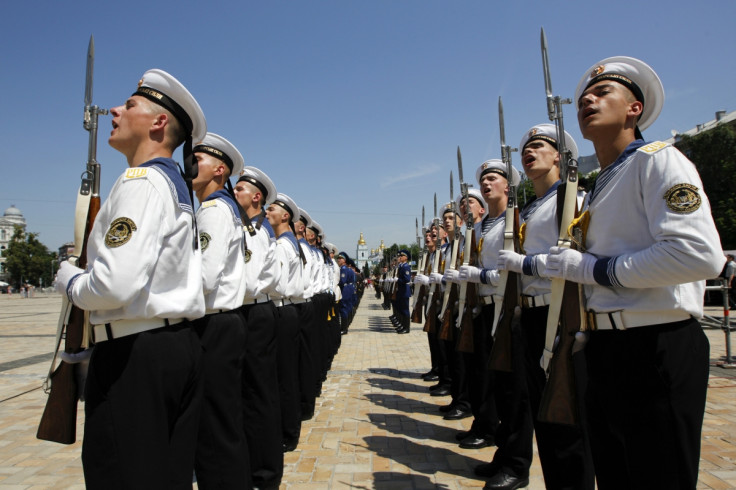 Petro Poroshenko is set to be inaugurated as president of crisis-torn Ukraine in front of 56 foreign delegations which have come from across the world.
The swearing-in of the 48-year-old billionaire is taking place a day after his handshake with Russian President Vladimir Putin at the D-Day landings anniversary.
Poroshenko won the recently-held presidential elections securing 54.7% of the votes.
"As of today, 56 delegations of foreign states and international delegations have confirmed their participation in the inauguration," the director of the Ukrainian foreign ministry's information policy department, Yevhen Perebyinis, told Interfax-Ukraine.
US vice-president Joe Biden is also scheduled to be present at the ceremony to be held in the parliament in the capital Kiev.
Nearly half of the dignitaries are either heads of state or governments while the rest are either deputies or representatives from foreign ministries.
Russia, which has been accused by the West of orchestrating the Ukraine crisis, is expected to send its ambassador.
Poroshenko and Putin shook hands when they came face-to-face during the D-Day landings anniversary in Normandy, France. They also had a brief conversation during a breakfast organised by French President Francois Hollande.
"Naturally, the overall tone of the meeting was very tense. However, the positive aspect of the meeting is that dialogue has at last started. I can say now that negotiations are starting," Poroshenko told reporters after the meeting.
Poroshenko also expressed hope that Moscow would soon recognise the new Kiev administration. Talks between the two countries are expected to kick off immediately after Poroshenko's takeover.
"I can only welcome Mr Poroshenko's position that the bloodshed in eastern Ukraine must be stopped immediately. If it continues like that, then conditions will be created for developing our relations in other areas as well," Putin told the media following their talks.
© Copyright IBTimes 2023. All rights reserved.