Petrobras scandal: How Brazil's oil giant lost $1.1bn worth of contracts in one day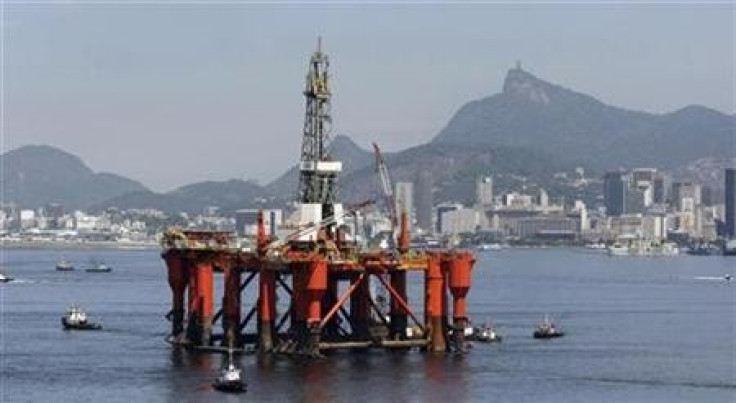 Brazil's Pretrobras has lost more than $1.1bn worth of contracts after the third largest offshore driller in the world Seadrill, cut orders from its backlog because of the ongoing corruption scandal engulfing the firm.
Seadrill, which had an order backlog of $20bn (£13bn) at the end of the third quarter, revealed that two contract extensions signed with Petrobras would no longer be concluded.
The driller had announced the contract extensions in November in a relief to investors; drilling contracts have shrunk thanks to the oil price crash. The contracts included extensions for ultra-deepwater semi-submersibles.
"Due to recent developments within Petrobras, [Seadrill] no longer believes the contracts will be concluded in the time frame or on the previously approved commercial terms," Seadrill said in a statement this morning.
"Consequently, Seadrill will remove $1.1bn from the backlog reported in its third quarter earnings release."
This comes as Maria das Graças Foster, the CEO of Petroleo Brasileiro (Petrobras) and five members of the state-run oil giant's board of directors, were forced to resign last week following revelations that the company lost up to $33bn (£21.6bn) in 2014, due to corruption and financial inefficiency.
Petrobras said it will publish its much-delayed audited results for 2014 by the end of May 2015, to fend off possible loan defaults.
Prior to that, the company's CEO, Aldemir Bendine said he aimed to release audited fourth quarter results by the end of March, as the firm faces a gargantuan credit default if it fails to report in time.
Petrobras must provide its audited fourth-quarter results by the end of June 2015 or face defaulting on more than $50bn (£32.5bn) of bonds. The oil giant confirmed its timely intentions through a new securities filing yesterday.
Earlier this week it was revealed two thousand employees of Brazil's state-run oil giant are now under investigation.
An internal audit led by former Minister of the Federal Supreme Court, Ellen Gracie seized the computers and mobile phones of more than 2,000 employees with access to information relating to the federal police's "Lava Jato Operation" (Portuguese for "Operation car wash").
© Copyright IBTimes 2023. All rights reserved.