Petrol Tanker Drivers Strike: 'Fill up Your Jerry Can', Says Top Tory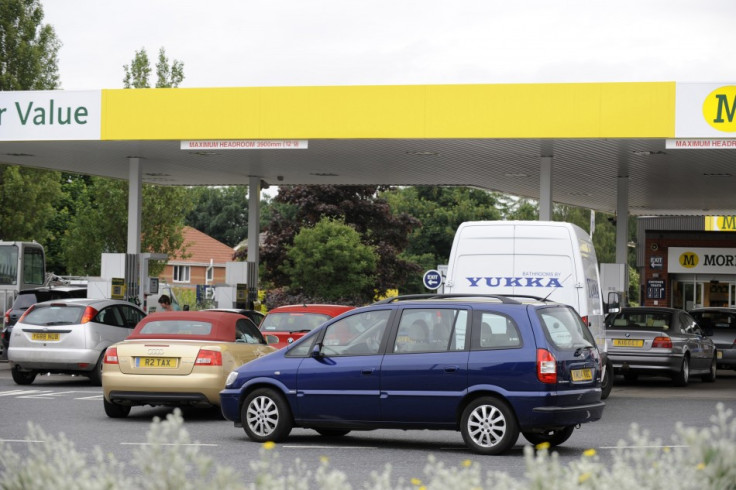 The government is being accused of inducing public panic over the upcoming fuel tanker drivers strike - with one cabinet minister advising people to fill up jerry cans with petrol.
Tanker drivers from the Unite union are gearing up for a strike, the date of which is yet to be announced, after voting for industrial action.
It is part of a row between the union and oil companies over pensions, working conditions, and health and safety concerns.
"A bit of extra fuel in a jerry can in the garage is a sensible precaution to take," Francis Maude, cabinet office minister, told Sky News.
"People need to be aware that there is a risk to fuel supplies. It is not immediate. The union has to give seven days' notice [of a strike].
"So it is not a mad-dash, it is not panic - but actually people need to be aware of it."
Number 10 has already told motorists to have a "contingency" in place, hinting at the idea of securing a small personal supply ahead of the strike.
"If there is an opportunity to top up your tank if a strike is potentially on the way, then it is a sensible thing if you are able to do that," Prime Minister David Cameron said at a morning press briefing.
Motoring group the AA lashed out at the government's handling of the issue.
"It's the height of irresponsibility for Downing Street to give the impression that people should be panic-buying," an AA spokesman said.
"They should be using all their efforts to get a settlement."
Labour also called the government's comments irresponsible.
A spokeswoman for the Petrol Retailers Association told IBTimes UK that panic buying "may be expected".
She urged the public not to panic buy.
Fuel Tanker Drivers Strike: How to Avoid Panic Buying at the Pumps
© Copyright IBTimes 2023. All rights reserved.