Petrol Supply and Jobs Under Threat as Coryton Refinery Goes Bust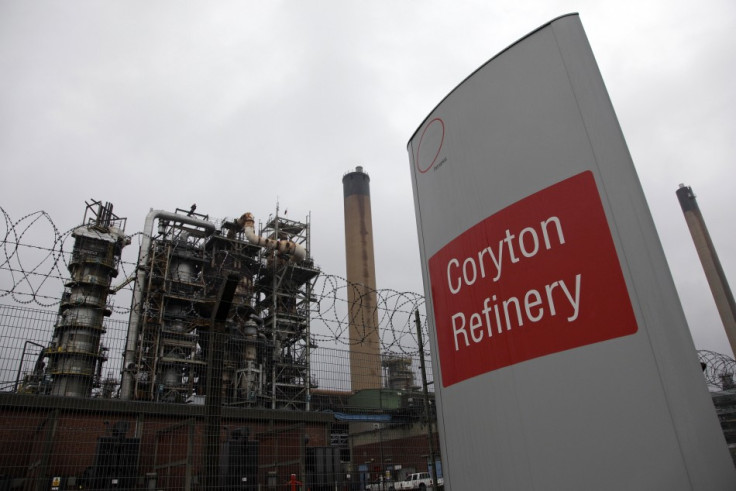 Petrol supplies and jobs in the southeast of England are under threat as the company that owns an oil refinery accounting for 20 percent of the region's fuel goes bankrupt.
In addition to around 900 jobs being at risk, the drop in the region's fuel supply could hit the Olympics.
Petrolplus, the Swiss owner of the Coryton oil refinery in Essex, is filing for bankruptcy as it struggles to pay creditors.
There are 850 people employed at Coryton, and another 60 people employed at a Teesside storage depot, who will all see their jobs go unless a buyer steps in.
"I've met the management and the workforce on several occasions and I feel so terrible for them," East of England MEP Richard Howitt told the BBC. "It is nearly a thousand jobs, which is a huge number, in Essex that now are completely at risk."
Howitt hopes Petrolplus will quickly find a buyer for the refinery, but warns there are "absolutely no promises on the table whatsoever".
"I don't want to be alarmist about this, but I don't want to be dishonest either. Supplies across London and the southeast could be affected and I have been told this could impact the Olympics," he said.
The Department of Energy and Climate Change tried to downplay the impact of the refinery's potential closure, saying that it remains operational.
"We understand that a process is under way to put in place the necessary commercial arrangements to deliver product into the market," a spokesman for the department said.
"Companies have already made alternative arrangements to ensure adequate supply of products are available while these commercial arrangements are being put in place."
Petroplus chief executive Jean-Paul Vettier said the company had worked hard to avoid bankruptcy, but could not reach an agreement with its creditors.
"We are fully aware of the impact that this will have on our workforce, their families and the communities where we have operated our businesses," he added.
PricewaterhouseCoopers (PwC) has been appointed as the company's administrators in the UK.
"Our immediate priority is to continue to operate the Coryton refinery and the Teesside storage business, without disruption while the financial position is clarified and restructuring options are explored," said Steven Pearson, joint administrator and PwC partner.
"Over coming days we intend to commence discussions with a number of parties including customers, employees, the creditors and the Government to secure the future of the Coryton and Teesside sites."
© Copyright IBTimes 2023. All rights reserved.