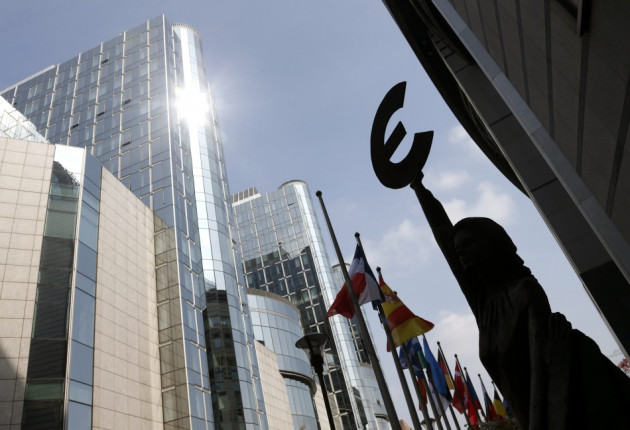 Across Europe, governments and leaders could face tougher times ahead with support for the EU and wider economic integration on a decline, at a time when trust between member countries is quiet low.
A survey by US-based Pew Research Centre sounded an alert to how support for the European Union had dropped to 45% from 60% a year ago.
The survey showed that support for the EU had plummeted in France, where some 77% of the respondents believed that European economic integration had made things worse for their country, while 58% had 'a bad impression' of the EU as an institution.
Pew said the long-standing economic crisis has created 'centrifugal forces that were 'pulling European public opinion apart, separating the French from the Germans and the Germans from everyone else. The southern nations of Spain, Italy and Greece are becoming ever more estranged as evidenced by their frustration with Brussels, Berlin and the perceived unfairness of the economic system.'
Currently, the UK is divided over its EU membership. Britain proposes to introduce a draft bill to prepare for a referendum by the end of 2017 on its EU membership.
In a meeting in Brussels, eurozone finance ministers could not come to a consensus on the legal framework for a European banking union, with Germany insisting that such a move could take time as it required EU treaty changes.
The Pew survey also showed that EU citizens were losing faith in their leaders, who themselves are seen struggling to cope with national and regional economic problems.
"'In most countries surveyed, fewer people today than a year ago think their national executive is doing a good job. This includes just 25% of the Italian public, where then Prime Minister Mario Monti was ousted while this survey was being conducted," Pew said.
The Germans are getting increasingly judgmental of Chancellor Angela Merkel's handling of the eurozone challenges. But Merkel, who will face voters this September, continued to be the most popular leader in Europe, according to the survey.
She garnered a majority approval for her handling of the crisis in five of the eight nations polled by the survey. But in Greece, Spain and Italy, 88%, 57% and 50% of the respondents said she had done a bad job.
The Pew survey polled over 7,600 people across eight countries - the UK, Germany, France, Italy, Spain, Poland, Greece and the Czech Republic - in March.