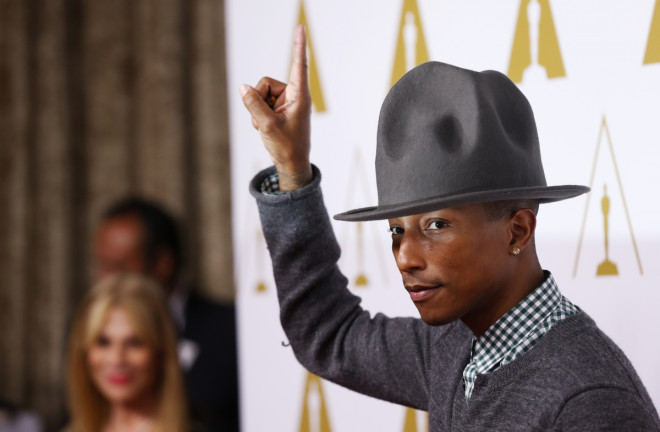 Pharrell Williams' quirky Grammy hat has sold at auction for an impressive £26,000.
The now notorious Vivienne Westwood fedora was snapped up by US restaurant chain Arby's for a total of $44,100 (£26,377) after the music producer put it on eBay to raise money for charity.
Arby's owners took to twitter to announce that the brand was the proud owner of the priceless memorabilia following an online bidding war.
The quirky hard-to-miss accessory became an internet sensation after Williams arrived at the 2014 Grammy with it perched on his head.
It scored its own parody Twitter account and even made follow up appearances with the Happy hitmaker at the 2014 Brits and the National Basketball Association All-Star game.
Williams revealed that the impressive headgear was going under the hammer earlier this month.
"I'm giving up the Buffalo hat I wore to the GRAMMYs to help underserved kids get the educational tools they need," William added in a statement.
"Our organisation, From One Hand to Another, is committed to bringing kids experiences that ignite their passions, challenge their minds and prepare them for success."
All proceeds from the sale will be donated to the From One hand To Another foundation, his non-profit organisation which helps at-risk youths.