The Australian cricket team has confirmed the number 64 shirt will be retired to honour Phil Hughes, who died aged 25.
The number commemorates the number of runs Hughes scored before he was struck in the head by a bouncer, while batting for South Australia against New South Wales at the Sydney Cricket Ground.
Hughes never regained consciousness after being hit by the ball in the "freak accident" and died two days later.
Australian cricket captain Michael Clarke has now said the number 64 will never be worn again as a mark of the respect for the player described as a "terrific person and a remarkable talent".
During an emotional press conference Clarke told reporters: "We're going to miss that cheeky grin and that twinkle in his eye. The world lost one of its great blokes this week and we are all poorer for it.
"Words cannot express the loss we all feel as a team right now. To Greg, Virginia [his parents], Jason and Megan [his siblings] we share the deep pain that you're feeling."
"Our promise to Hughesy's family is that we will do everything we can to honour his memory."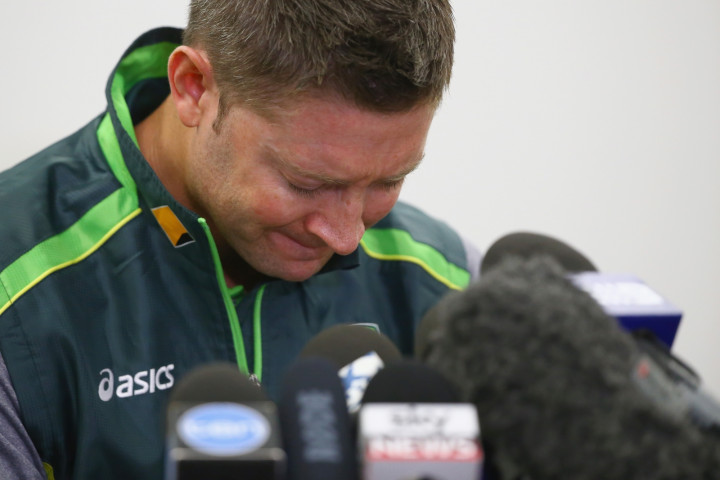 He added: "Last night, I asked Cricket Australia if Hughesy's one-day international shirt number, 64, could be retired, to which they agreed.
"That means so much. His legacy of trying to improve each and every day will drive us for the rest of our lives.
"Our dressing room will never be the same, we loved him and always will."
It is the first time Clarke has spoken publicly about Hughes since reading out a statement on his family's behalf following the announcement of his death.
The decision came after more than 100,000 people, including cricketing stars and celebrities, took part in the #putoutyourbats Twitter campaign.
The online campaign, in which people were encouraged to post a photograph of a cricket bat placed outside onto the social network, was backed by players such as Michael Vaughn, Graeme Swann and Sachin Tendulkar.
Cricket Australia have also confirmed the postponement of the team's first test against India following Hughes' death.
Hughes played 26 test matches for Australia, scoring more than 1,500 runs.