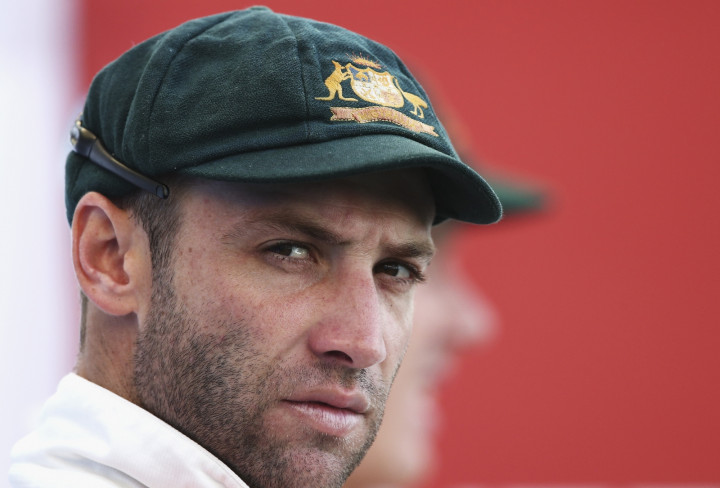 When the dust eventually settles following the untimely death of Phil Hughes, the Australian opening batsman who combined panache with passion in equal measure, the game of cricket must use such a harrowing episode as an opportunity to assess safety.
Cricket's authorities may not have been seeking such a break but though an incident of such freakish nature may only occur once in a blue moon, governing bodies representing the sport across the globe owe players and supporters a reaction.
Questions must be first be asked of manufacturers. Has the lack of serious incidents stifled technological development of safety equipment? Masuri has already confirmed Hughes was wearing an "outdated" helmet. In addition, other cricket brands refused to answer questions over their kit on Wednesday, but it's not that their products failed Hughes, more that they need reviewing.
The other aspect of cricket which requires a thorough assessment is a fabric of the game ingrained within its history; the art of fast bowling. From bodyline in the 1930s, to the West Indies team of the 1980s possessing Malcolm Marshall and Joel Garner, to 100mph balls from Brett Lee and Shoaib Akhtar, pace bowling has taken on many forms.
But the discipline has now reached a crossroads. Whereas intimidation through pace and bounce was an admired facet of the game, the death of Hughes could cause an about turn in the reception of such bowling which took the life of a 25-year-old left-handed batsman.
Will fast bowlers, the likes of International Cricket Council cricketer of the year Mitchell Johnson, ease up in their pace and tactics of intimidation and are batsman now likely to shirk away entirely from the challenge of conquering such aggression? Furthermore, what is the future of the peppering of nightwatchman and tail-enders, an accepted, almost humourous side of the game? The ICC need to make all players comfortable in their roles in the aftermath of Hughes' passing.
Bouncers are already reduced to one delivery per over in Test matches, and two in one-day internationals and as mentioned previously such bowling is a distinctive fabric of the sport and outlawing it entirely would damage the game. But nevertheless, safety must take precedence.
For balance, increased protection for batsman, particularly around the neck area where Hughes was struck or with added protection around the anatomical danger zones, could lead to reduced mobility and make a player more susceptible to being hurt.
The ICC must tread a fine line of reinstalling confidence and safety in a sport bathed in uncertainty while retaining the traditions of a sport which has been played across the world for hundreds of years. It's a tough balance which challenges the game to break new ground.
For all the social media campaigns and tributes to Hughes from across the cricketing community, the best way to remember the effervescent player might be to implement an evolution of safety to reinstate trust within a game he above many, cherished.