Phil Jones has admitted he must stop throwing himself into "silly tackles" that so often leave him on the side lines in order to assert himself in Manchester United's first team.
The 21-year-old enjoyed somewhat of a double celebration last week, after winning his first Premier League title and being tipped to become one of United's greatest ever players by his manager Sir Alex Ferguson.
But Jones admits that the persistent injuries that curtailed his exposure to the first team this season were a constant source of frustration, particularly those that he could have personally avoided.
"It has been frustrating," Jones admitted, speaking to Inside United, the club's official magazine. "Certainly at the start of the season.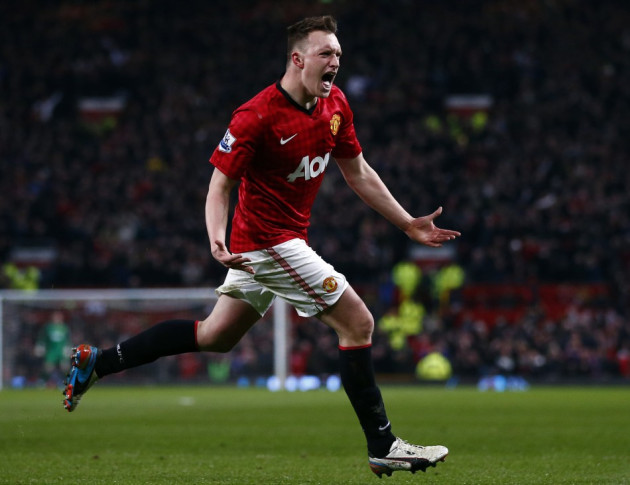 "It was tough as I had a back injury and then, in the first or second training session back, I injured my knee again. It was the kind of one thing after the next and I felt like: 'is this sort of thing going to end?
"Thankfully, I got over that and played in quite a few games and cup games as well. The cup ties really gave me a chance to have more game-time and I think I've done reasonably well towards the back end of the season."
Perhaps Jones' finest performance of the season came in United's first leg Champions League clash with Real Madrid at the Bernabeu last March. The former Blackburn Rovers defender provided an energetic performance where he managed to shackle Cristiano Ronaldo for the majority of the game, earning praise from all corners.
However, a reckless challenge on Reading's Jobi McAnuff in a FA Cup clash ruled Jones out for the return leg at Old Trafford.
"It was a silly tackle," Jones said. "I probably should have looked after myself a bit more. I will learn from it as an experienced head would probably not have done that. But I will learn from that.
"It is in me. I like making tackles. I like defending. Injuries are going to occur in football so I've probably just been unfortunate, especially at the start of the season.
The versatile Jones has started four of United's last five outings, taking up a spot in central defence on three of those occasions and occupying a midfield role in their recent 1-1 draw with Arsenal.