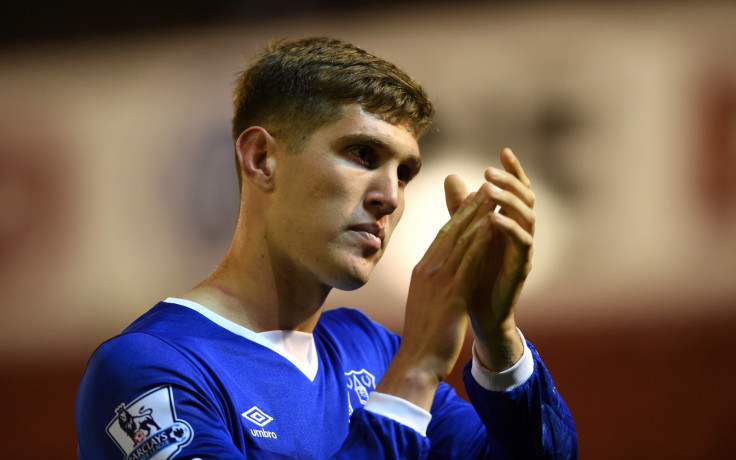 Phil Neville claims that John Stones has the quality to start for any club in the world including the likes of Barcelona, Bayern Munich and Real Madrid. The 21-year-old was subject to multiple bids from Chelsea last summer, but Roberto Martinez desire to keep the player prevailed, which given the Blues' form this season has been to Stones' benefit.
The defender has been an integral part of the Everton setup and for the national team, where he started against France and put in a mature performance, belying his experience in the top flight. Manchester United are also reported to be interested in signing him, amid competition from Barcelona, who, according to the Telegraph, are keeping tabs on his development.
"You see qualities that Rio Ferdinand had when he was young," Neville told BBC Radio 5 Live, as quoted by Goal. "The ability to come out from the back, go into midfield, the composure on the ball, the range of passing. He has those qualities. When you talk about Stones and the next level. One is obviously to play for England, but I think he can play, not just at the best clubs in England, but at the best clubs in Europe. I really do.
"One of the big boys in Spain, or Bayern Munich – I think he's at that level. They'll be looking at him and thinking this boy is something special," he added.
Neville is not the first to consider Stones to be fit to play for the top dogs in Spain, with present Barcelona defender Gerard Pique also coming out in support of the Evertonian in a recent interview. The defender is unlikely to come cheap, with a lot of clubs in the mix to bring the player to their club in January or in the summer.
However, England manager Roy Hodgson will be hoping that the barrage of compliments doesn't make him think ahead of himself and is ready to play a crucial role in the upcoming European Championships in France.