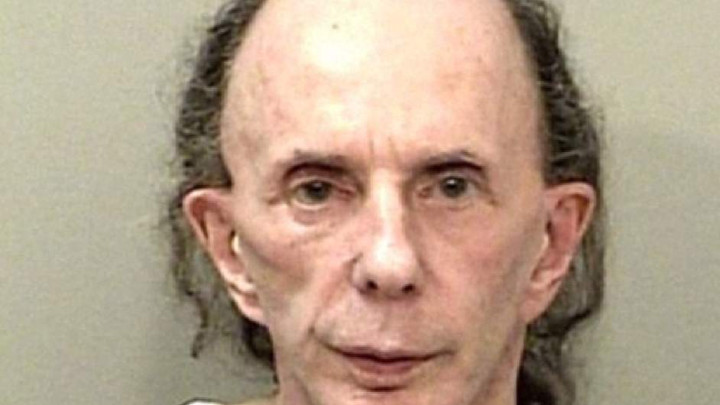 Shocking new photos have been released from behind bars, of former record producer and songwriter Phil Spector.
Spector is currently serving 19 years in prison for the second degree murder of actress Lana Clarkson, who was found dead in his mansion in 2003.
Following a mistrial in 2007 due to a hung jury, he was retried for the murder and found guilty in 2009.
Now seen without his trademark wigs that he wore during his two trials in 2007 and 2008, the images show the toll prison life has taken on him.
In the most recent image, taken in October 2013, the bald, gaunt looking 73-year-old strikes an eerie pose, staring straight into the camera with a smirk.
California Department of Corrections spokeswoman Terry Thornton said the October photo was taken when Spector was moved to the prison system's huge California Heath Care Facility in Stockton.
The facility provides medical and mental health care to the state's sickest inmates, including those with chronic conditions.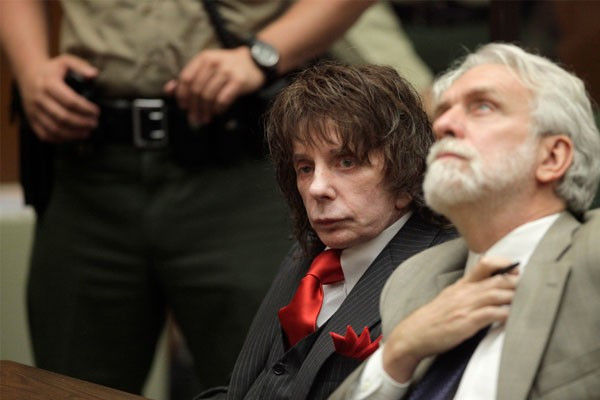 Details of Spector's health cannot be made public because of state medical privacy regulations.
Spector always maintained his innocence and claimed Clarkson died from accidental suicide.
A 2013 HBO film called Phil Spector, written and directed by David Mamet and starring Al Pacino as Spector and Dame Helen Mirren as a defence lawyer, depicted a fictionalised account of the murder and trials.
Spector became known for his Wall of Sound production method. He worked with a number of huge stars in the 1960s, co-writing the Righteous Brothers hit You've Lost That Lovin' Feelin and produced The Beatles' album Let It Be in 1970.