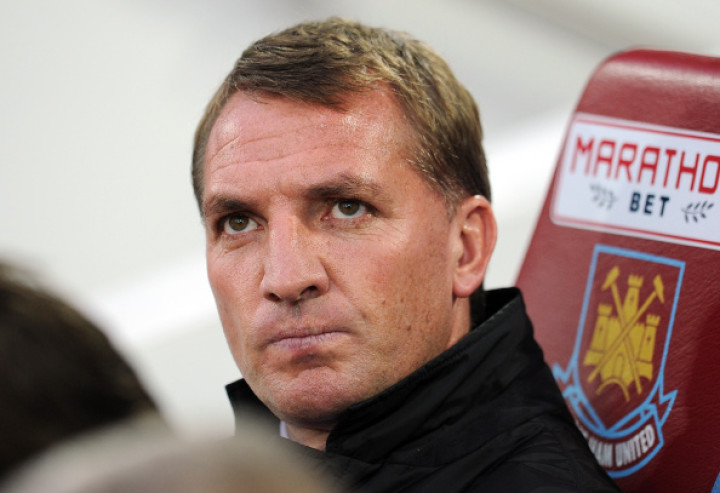 Liverpool legend Phil Thompson believes his former club will find it "extremely difficult" to finish in the top four this season.
The Reds suffered to a 3-1 defeat at the hands of Crystal Palace in the last league fixture and the result has seen them sit 12th in the league table with 14 points from 12 games. Brendan Rodgers admitted that the Merseyside club lacked intensity and his players were low on confidence at Slehurst Park.
The former Swansea boss is aware that his position as manager at Anfiled is not safe. Star striker Daniel Sturridge is still struggling with injuries and he is set to be out of action until the end of this year.
The former Liverpool centre-back says the Reds will struggle to finish in the top four even if Sturridge returns from injury.
"The only thing going in Liverpool's favour is that the so called 'big teams' have been average and you look at what Southampton are doing and they show there's still a possibility," Thompson said, as reported by Sky Sports.
"However, the odds don't lie and it's hard to see where the next win is going to come from. It's going to be extremely difficult with a lack of points, form and confidence."
"As I said on Soccer Saturday, the problems lie deeper than just Daniel Sturridge and even when he comes back it's going to be difficult with his fitness issues."
Liverpool will play 10 matches in all competitions till the end of the year, which include two Champions League fixtures and a clash against arch rivals Manchester United in the Premier League.
Thompson has reminded Rodgers about the upcoming busy schedule and has questioned the Northern Irishman's summer buys.
"It's going to be a big five weeks for Brendan for turning things around and people are going to start to look at the January transfer window," the former Liverpool defender said.
"The players he has brought in have not done it and the question is: what will be done in January? A whole raft of players were brought in when maybe just a couple of top-class players should have been bought," Thompson stressed.