Philip Hammond has been accused by cabinet colleagues of putting the Conservative Party on the "path to electoral ruin" after the chancellor called for a soft Brexit.
He told the World Economic Forum in Davos that there would be "very modest" changes to British-EU ties in the wake of Brexit, prompting stern words from backbenchers and frontbenchers alike.
But one Cabinet source told the Telegraph about their unhappiness with Hammond's very public pronouncement on Brexit which followed a call by the CBI group of business leaders for Britain to have a closer relationship between the EU and the UK post-Brexit".
The source said: "The party promised in it's manifesto to take back control of money, borders and laws.
"This is official policy. Hammond is working with officials and Eurocrats to leave the EU in charge, leaving Britain as a submissive rule-taker. This is the path to electoral ruin for the Tories."
Meanwhile, another Cabinet source told the paper: "Hammond seems to be fighting the referendum all over again, he's had the chance to make this case. It's Government policy to leave the Single Market and end free movement and this is directly against that commitment. Number 10 must act."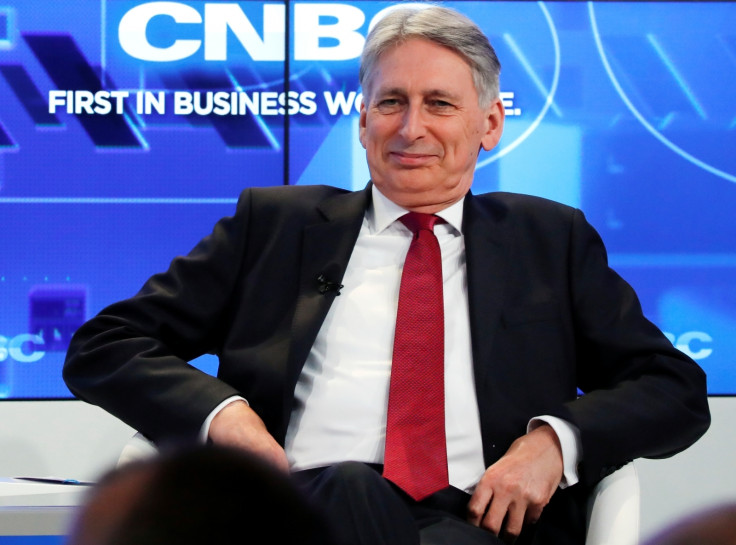 Downing Street reiterated that the government's policy is that the UK is leaving the Single Market and the Customs Union.
"Whilst we want a deep and special economic partnership with the EU after we leave, these could not be described as very modest changes," the Downing Street source said.
The chancellor also said during the debate in the Swiss resort that the UK government will not sign a trade deal with the EU unless it included financial services.
"The only deal that can ever get done is one that is fair to both parties. And a deal that included goods, but didn't include services could never be fair, could never be attractive to the UK," he said.
"Those who casually suggest financial services won't be part of a deal are not looking at the numbers," Hammond added, according to the Times.