Philippines elections: Rodrigo Duterte likely winner; rival concedes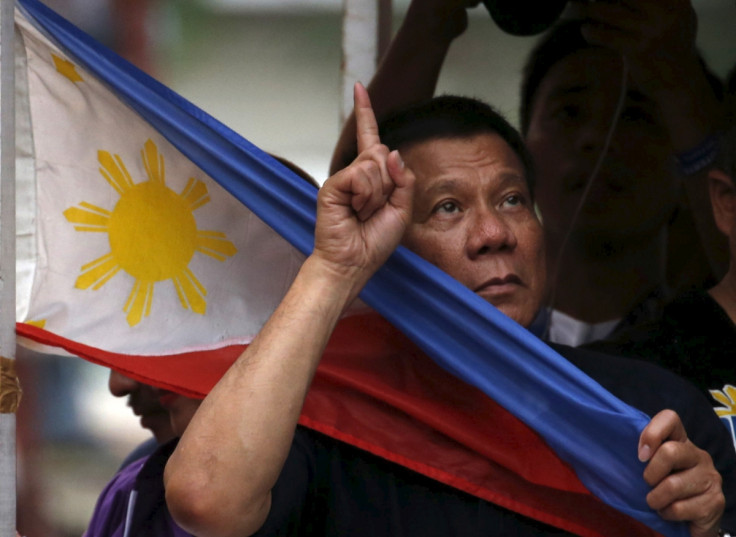 The unofficial tally of votes following the 9 May Philippines elections has revealed that Rodrigo Duterte is poised to become the country's next president. Out of 80% of the voting population that turned out, Duterte has reportedly won 13.7 million votes. He was followed, albeit from far behind, by Grace Poe at 7.6 million votes and Manuel Roxas at 8 million votes, according to national news website GMA.
"I ain't there until I am there," Malaya Business Insight reported Duterte as saying soon after being informed about the results. "If it is my destiny to be there then I accept it."
His rival, Poe - whose citizenship came into question during the campaign period - conceded the race the night after the elections. In an emotional speech she said, "I respect the result of the election. We fought hard," CNN Philippines reported.
Saying that the results indicated the will of the people, she added, "I congratulate Mayor Rodrigo Duterte, and I promise to join in the healing of our nation and to unify our countrymen for our country's progress."

Duterte's unofficial win comes despite the former mayor's controversial history. In April, he drew ire on the national and global front when he appeared to make jokes regarding the 1989 rape and murder of an Australian missionary, and later threatened to kill 100,000 criminals and "throw their bodies into Manila Bay".
"If I make it to the presidential palace, I will do just what I did as mayor [of Davao]. You drug pushers, hold-up men and do-nothings, you better go out. Because as the mayor, I'd kill you," Duterte told his cheering supporters on Saturday 7 May.
The Punisher, as he has been nicknamed by the media, even boasted about not being worried about the results and about being asleep at the time. "You know, a lesson in life [is] there are things beyond your control," he said. "You can't control buying [of votes] and intimidation, we'll just leave it up to the police," he told reporters.
According to the Armed Forces of the Philippines National Election Monitoring C enter, over 22 cases of election-related violence have been registered, including multiple murders. According to a BBC report, at least 15 people have been reportedly killed in the run-up to the polls, including an incident on Monday (9 May) where seven people shot dead in an ambush by unknown gunmen in the town of Rosario, near Manila.
The official results of the presidential elections will be announced in June.
© Copyright IBTimes 2023. All rights reserved.