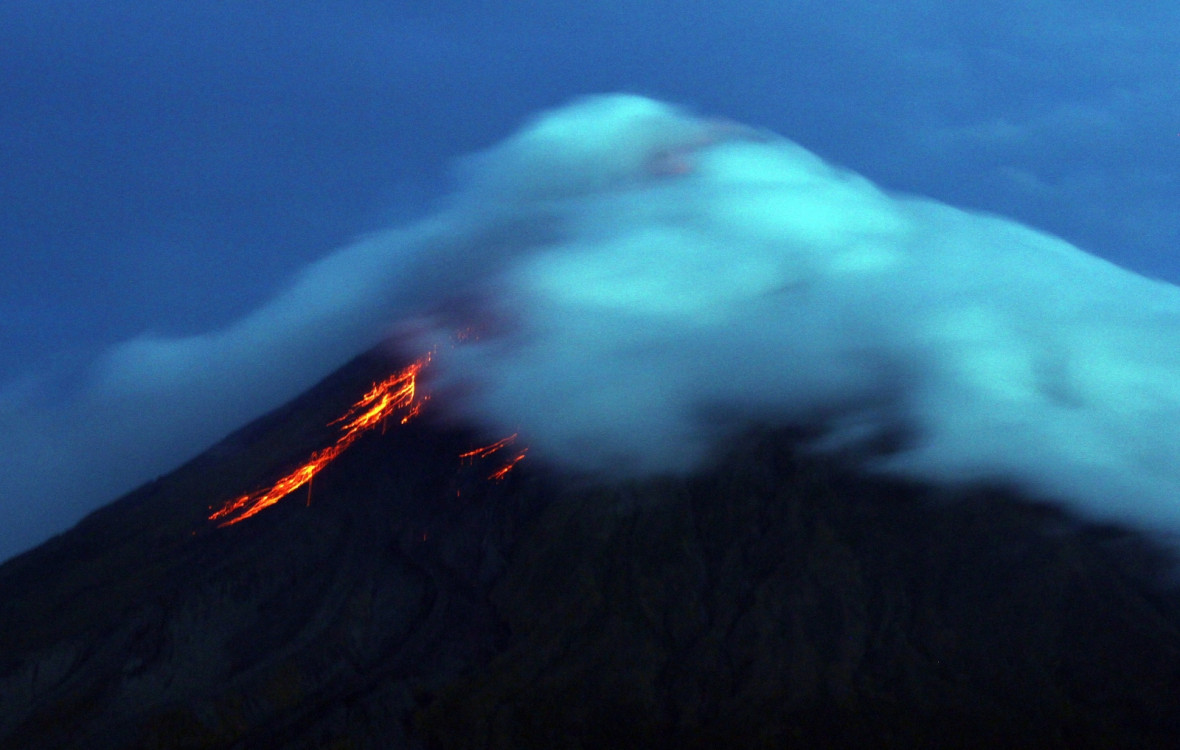 Photographs have shown lava spewing from the Mayon Volcano in the Philippines as experts warn of a "hazardous eruption" in the coming weeks.
The country's most active volcano began showing rumbling earlier this week and experts said that over the last 24 hours, it has exhibited intense activity.
The Philippine Institute of Volcanology and Seismology (PHIVOLCS) said the volcano had generated 38 volcanic earthquakes and 277 rock fall events.
Volcaniologist Ed Laguerta said extremely hot car-sized boulders had been seen rolling down Mayon's crater from as far as 12km away.
The volcano is currently on an alert level three and thousands of people have been evacuated from the surrounding area.
"Mayon Volcano's seismic network recorded 38 volcanic earthquakes and 277 rock fall events during the past 24-hour observation period. Intensity III (bright) crater glow was visible last night, although rain clouds prevented visual observation of the crater during the day," PHIVOLCS said.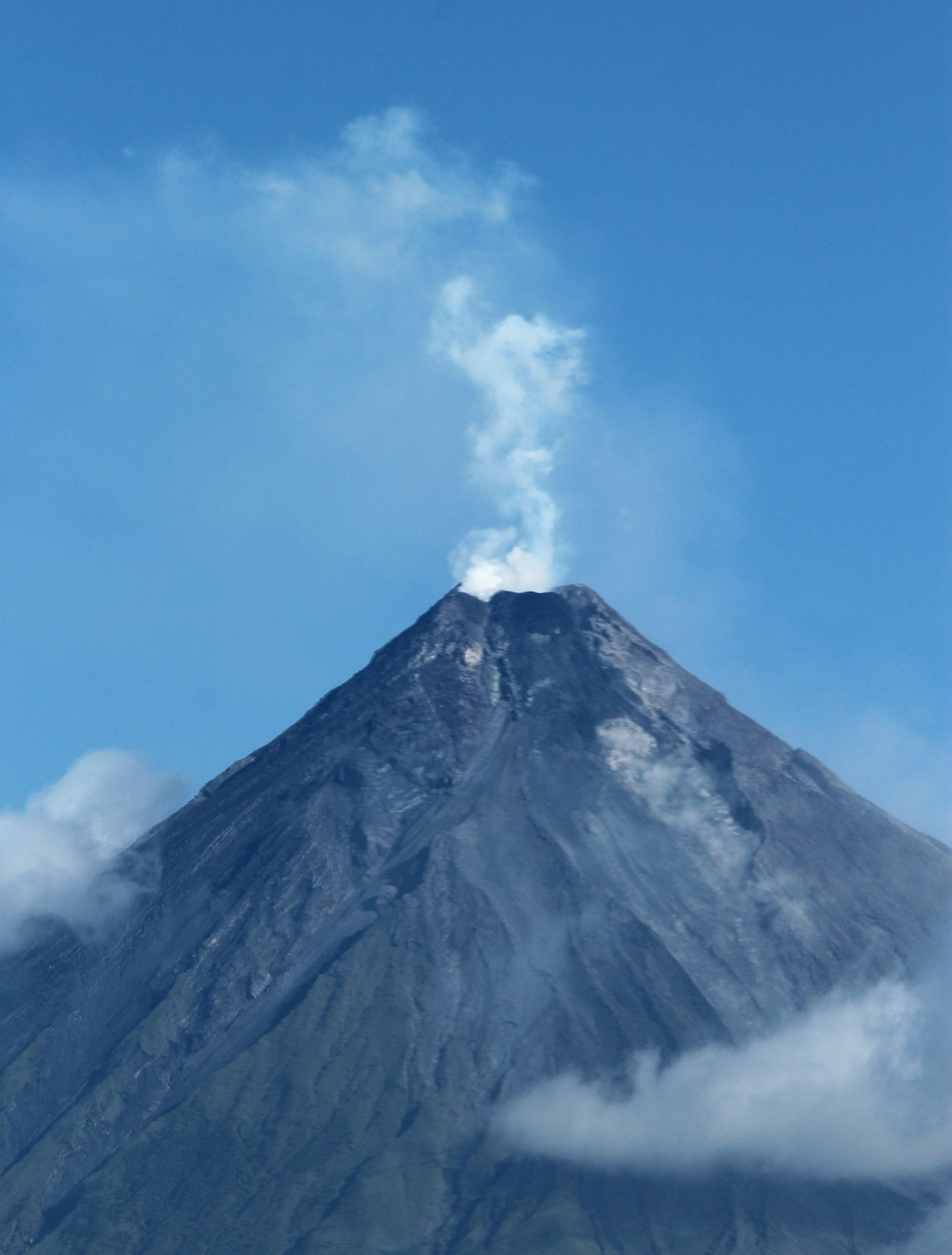 "Rolling incandescent rockfall within the uppermost reaches of the Bonga Gully last night indicates that the summit lava dome is breaching the crater in its southeastern side."
It said ground deformation suggests the volcano is exhibiting high unrest due to the movement of magma.
"Mayon Volcano's alert status has been raised to Alert Level three. This means that magma is at the crater and that hazardous eruption is possible within weeks. It is recommended that the 6km radius Permanent Danger Zone around the volcano and the 7km Extended Danger Zone on the southeastern flank be enforced due to the danger of rock falls, landslides and sudden explosions or dome collapse that may generate hazardous volcanic flows."
According to the Rakyat Post, at least 8,000 of the 50,000 people in the evacuation areas have been moved to safety. "The province can sustain them (in evacuation centres) for not more than a month... we cannot exhaust all our disaster funds on Mayon," he told the website.
Mayon is known for its near perfect symmetrical crater. Five people were killed when Mayon erupted in May last year. It's most deadly eruption recorded was in 1814, when it killed 1,200 people after burying the town of Cagsawa in lava.