A huge storm has finally blown away from Luzon, the main northern Philippine island, leaving at least 20 people dead, forcing 70,000 villagers into emergency shelters, and destroying rice fields ready for harvest. Officials say there is still a danger that rains dumped by Tropical Storm Koppu in mountain areas may flood rivers and put hundreds of downstream villages at risk. Koppu was a category 4 typhoon when it made landfall, but it has weakened into a storm and has moved north over the Luzon Strait.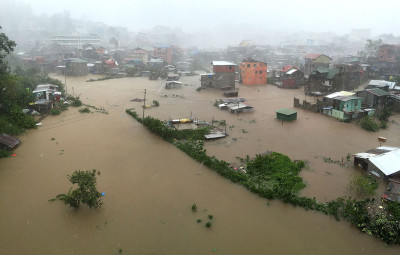 Residents of Cabanatuan City, one of the flooded areas in the rice-producing Nueva Ecija province, have begun clearing mud from their houses after water subsided. Even villages far from rivers in Nueva Ecija were flooded as water from the mountains came rushing down plains and valleys.
"We were not expecting this. Flood waters suddenly swelled around us so we evacuated to higher ground," said Reynato Simbulan, a village councillor who was among hundreds who fled to schools and village halls in Santa Rosa town in Nueva Ecija. "We're seven kilometres away from the river but we were still inundated," Simbulan said, adding that five-foot floods swept away farm animals and some houses made of light materials.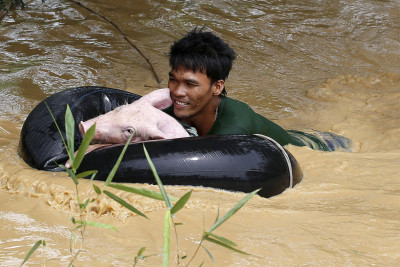 At least 20 people were killed due to drowning, landslides, fallen trees and collapsed walls. The death toll may rise as several people are still reported missing. Koppu, Japanese for "cup," is the 12th storm this year to batter the Philippines, one of the world's most disaster-prone countries.