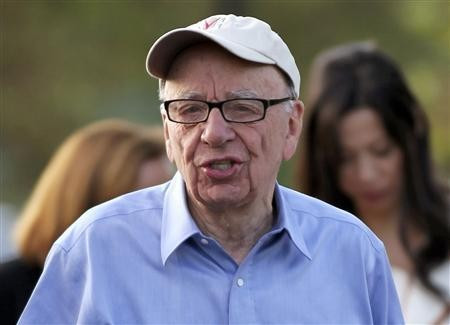 News International is placing a full page advert across a range of national newspapers on Saturday as part of a range of marketing campaigns designed to repair the company's damaged image. The apology will be featured in all News International publications as well as tomorrow's Daily Mail, Daily Telegraph, Financial Times, Guardian and Independent.
The Murdochs and their media empire have become the focus of criticism and inquiries in Britain as well as in the US and Australia, besides taking knocks on the stock exchange for allegedly indulging in dubious news gathering practices.
The add, which will appear in all national newspapers across the United Kingdom, is set to be the first in a string of charm offences designed to try and recover the image of the company. James Murdoch said today that News International will follow this campaign with "future communications" about the action it has taken to address the "wrong doing that occurred."
Mr Murdoch continued: "We are also sending letters to our commercial partners with an update on the actions we are taking. The company has made mistakes. It is not only receiving appropriate scrutiny, but is also responding to unfair attacks by setting the record straight."
Rebekah Brooks who resigned as News International chief executive today said in her leaving statement: "The reputation of the company we love so much, as well as the press freedoms we value so highly, are all at risk."
News International are in last minute discussions with rival publishers it has been revealed by Sky News that the media tycoon will personally say he is "deeply sorry" for any hurt suffered by the people affected as he and his embattled company seek to atone for the phone hacking scandal.