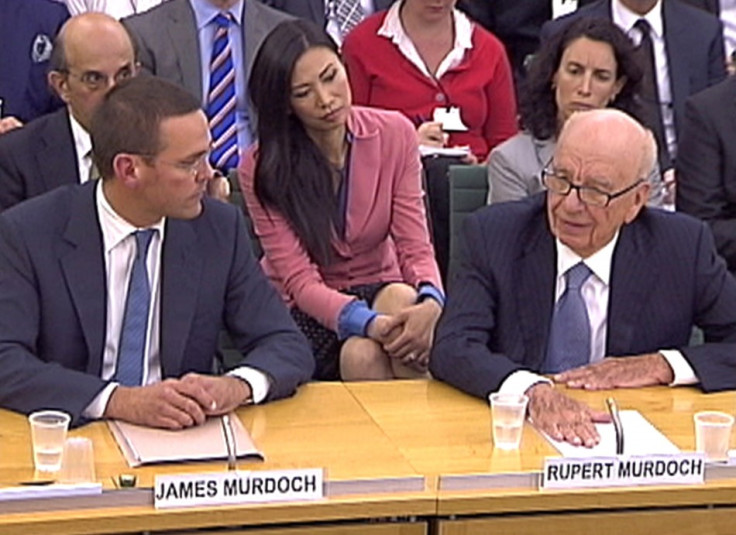 Evidence from celebrities, politicians and relatives of crime victims who allegedly had their phones hacked could be televised as part of the inquiry into the phone-hacking scandal.
Lord Justice Leveson signalled yesterday that the evidence session for the inquiry could start as early as next month, which he said he plans to have them televised.
Among those who could be filmed giving evidence include actress Sienna Miller, writer JK Rowling, the actor Hugh Grant and the parents of Madeleine McCann and Milly Dowler.
They are among a series of high-profile "core participants," meaning they will play a central role in the investigation. Other names on the list include comedian Steve Coogan and former footballer Paul Gascoigne.
David Cameron announced the Leveson Inquiry in July in the wake of the hacking scandal. It is expected to produce a report within a year
Executives from News International, the owners of the defunct News of the World, the newspaper at the centre of the scandal, will also give evidence, which a lawyer for Rupert Murdoch's media group could be "daunting" and "stressful."
"For some, the giving of evidence is indeed a difficult exercise, and I will want to make that exercise as easy an experience as possible on the basis that this is not a trial," said Lord Leveson.
"I am simply looking at a series of issues to obtain a series of recommendations. I am not unmindful of the pressures of giving evidence."
The first witness could be heard by the middle of next month.
"The present thinking is, and I am not committing to this, that we are unable to be likely to start before the second week in November," said Lord Leveson yesterday at preliminary discussion.