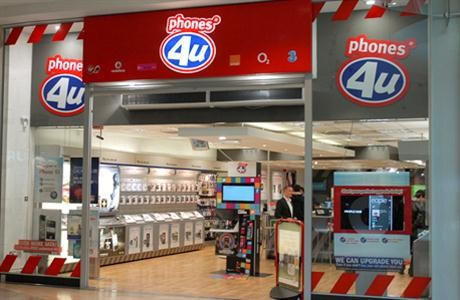 Retailer Phones 4U has gone into administration, putting 5,596 jobs in danger, with the firm saying its 550 stores will not open on Monday.
Phones 4U, owned by private equity firm BC Partners, placed the blame squarely at the door of the retailer's main phone contract providers: Vodafone was first to announce the shock decision and EE followed suit soon after.
Stefano Quadrio Curzio, from BC Partners, said: "Vodafone has acted in exactly the opposite way to what they had consistently indicated to the management of Phones 4U over more than six months. Their behaviour appears to have been designed to inflict the maximum damage to their partner of 15 years, giving Phones 4U no time to develop commercial alternatives.
"EE's decision on [12 September] is surprising in the context of a contract that has more than a year to run and leaves the board with no alternative but to seek the administrator's protection in the interests of all its stakeholders."
BC Partners has said it will appoint PwC as administrators.
Phones 4U has asked its staff to report for work on Monday, where they will be briefed and that employees will "continue to be paid until further notice".
Established contracts remain unaffected but it is unclear what will happen in the case of phones ordered and not dispatched, such as the new iPhone 6, many of which were ordered over the weekend.
An EE spokesman said: "In line with our strategy to focus on growth in our direct channels and to move to fewer, deeper relationships in the indirect channel, and driven by developments in the marketplace that have called into question the long-term viability of the Phones 4u business, we can confirm that we have taken the decision not to extend our contract beyond September 2015."
Phones 4U reported £105m (€131m, $170m) in underlying profits in 2013, on a turnover of £1bn, but the highly leveraged business is burdened with £635m of debts.
BC acquired the chain in 2011 in a €770m deal.