Photo Report: Day of the Dead in Mexico and All Saints and All Souls Day Around the World
Catholics around the world have marked All Saints' Day, which honours Christian saints, and All Souls' Day, which remembers loved ones who have died.
In Mexico, the two holidays have been fused with pre-Columbian religious beliefs in a colourful tradition known as Day of the Dead (Día de Muertos).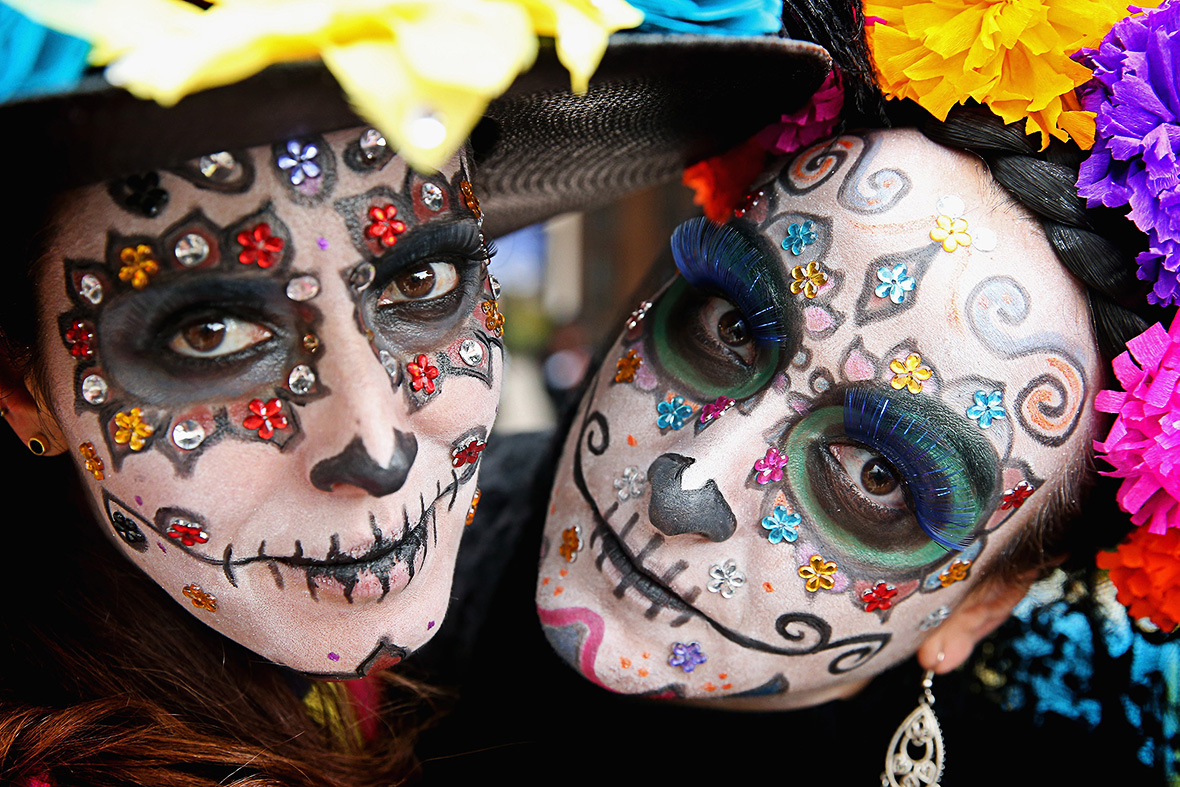 Mexicans visit cemeteries and light candles in the hope they will guide the way home for their departed loved ones.
Mourners make offerings ranging from the sombre to the whimsical, with bible verses and skulls decorating the graves. Many relatives also offer "pan de muerto," a cake sprinkled with sugar and decorated to resemble a human skull, and tequila to quench the hunger and thirst of travelling souls.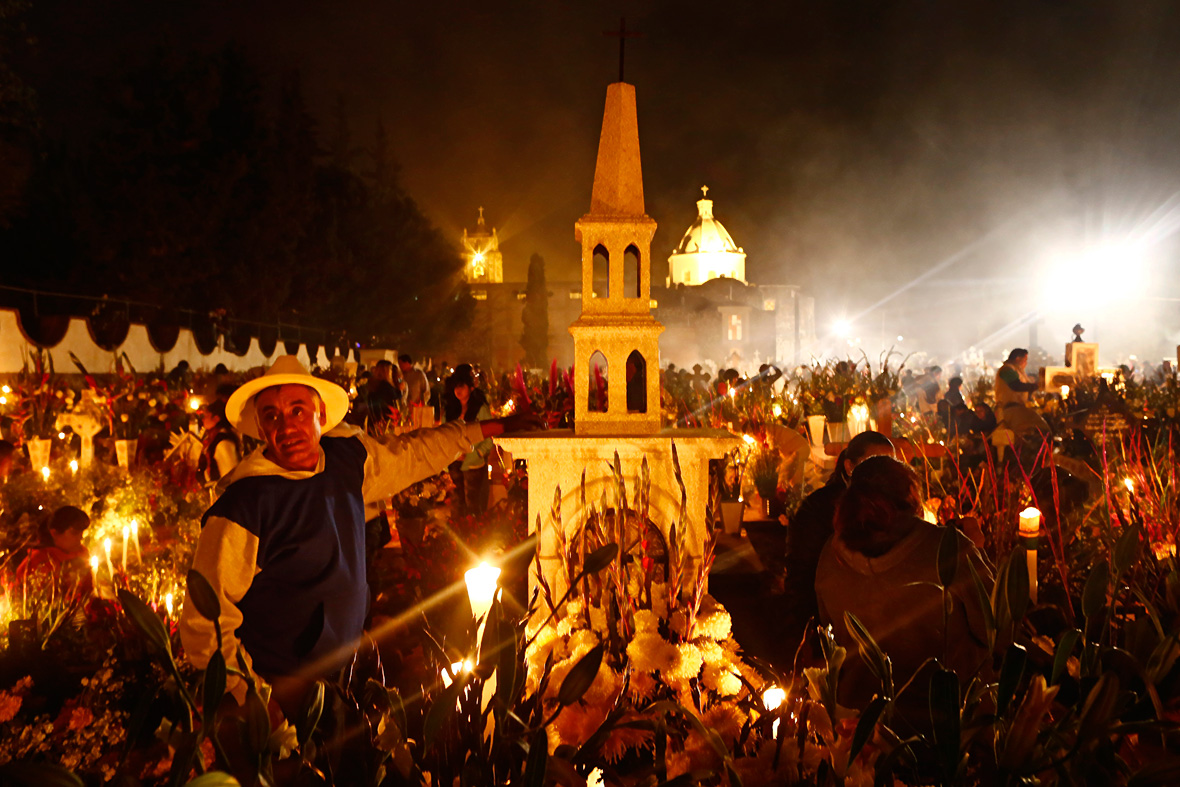 Thousands of Catholics packed into cemeteries as the Philippines marked All Saints Day by visiting the graves of their departed loved ones.
Families prayed over their loved ones' graves, lighting candles on tombstones and decorating them with colourful flowers. Some brought plates of food and had picnics with their loved ones.
Ceremonies were held at mass graves for the victims of a Typhoon Haiyan, which left more than 7,300 people dead or missing last year.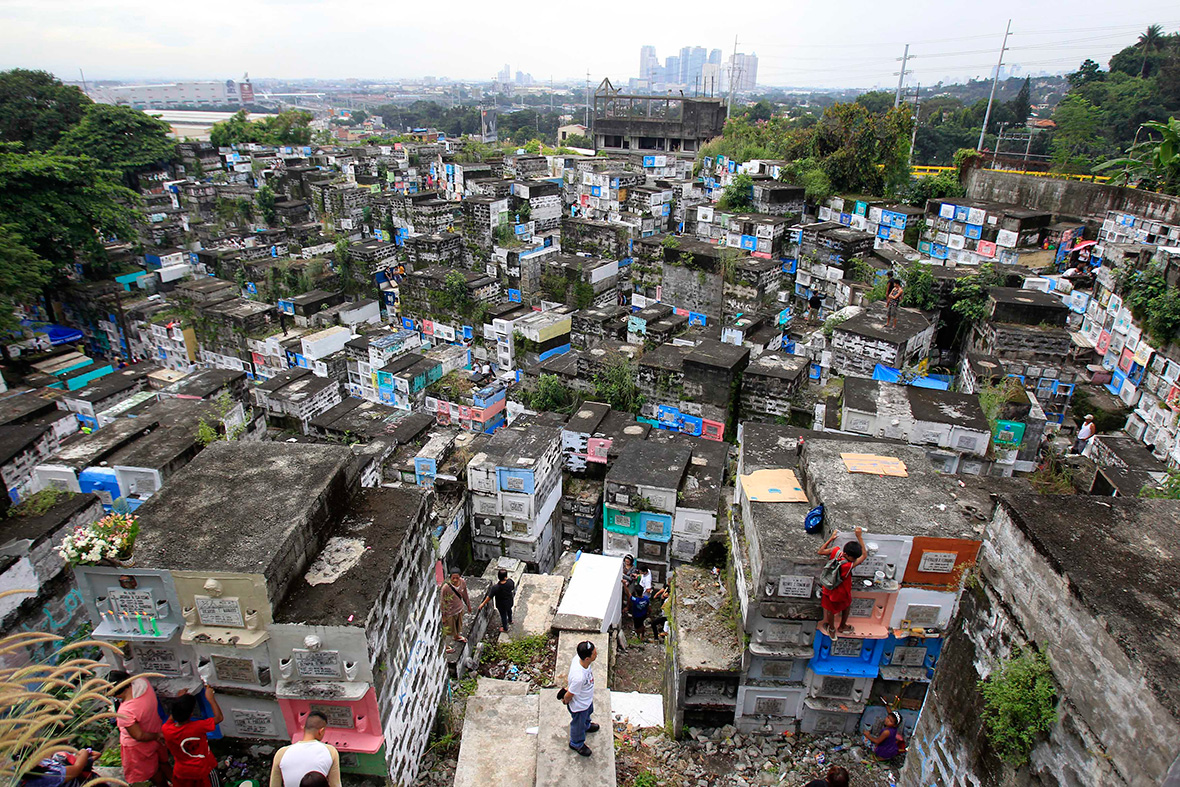 Giant kites with intricate patterns and brilliant colours were part of the Guatemalan celebration of the Day of the Dead at the annual Giant Kite Festival.
The celebration starts 40 days earlier, as youngsters gather to start making the huge kites. Together they discuss and choose themes and designs for the kites. Themes range from politics to religion, or are based on events featured in the national news.
People tie hand-written messages for their loved ones to the tails of the kites and fly them at cemeteries. These messages are destined to reach celestial spirits in heaven to let them know they are missed by loved ones on Earth and they are also intended to help spirits on their journey down from heaven to Earth.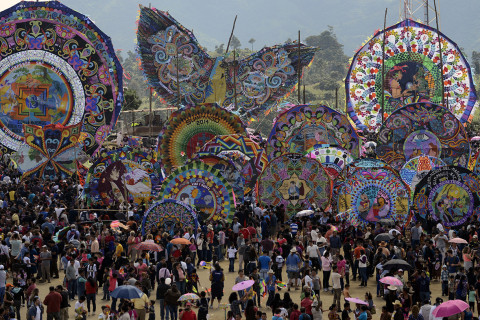 Bolivians and Peruvians believe that the souls return to visit loved ones and also to enjoy what they enjoyed most in life during this period. So relatives prepare the favourite foods and drinks of the dead.
Many also make, or have bakeries make for them, special breads formed in human shapes, known as "tanta wawa."
The breads and cakes are fashioned into the shape of humans or horses, which they say ease the journey of the visiting dead. A cake shaped like stairs will, they believe, lead to a more rapid return to heaven.
Pope Francis visited Rome's main cemetery where he celebrated an All Saints' Day Mass. He said that while many Christians were honouring saints and their loved ones over the weekend, they should also pay homage to the forgotten people, including victims of war.