In what is being termed as one of the biggest terror attacks in Spain since 2004, a van rammed into pedestrians in Las Ramblas in Barcelona on Thursday (17 August) evening, killing 13 people and injuring nearly 100 others. Police have launched a manhunt for the driver of the white Fiat van that jumped onto the pavement and sped down Las Ramblas, hitting tourists and residents of the historic Spanish district at around 4.50pm local time.
The death toll is likely to rise later in the day as more reports come in on the attack and the casualties. Police, for now, have revealed that the dead and injured included people from 24 different nationalities. Australia has already announced that four of their citizens were injured in the Barcelona attack.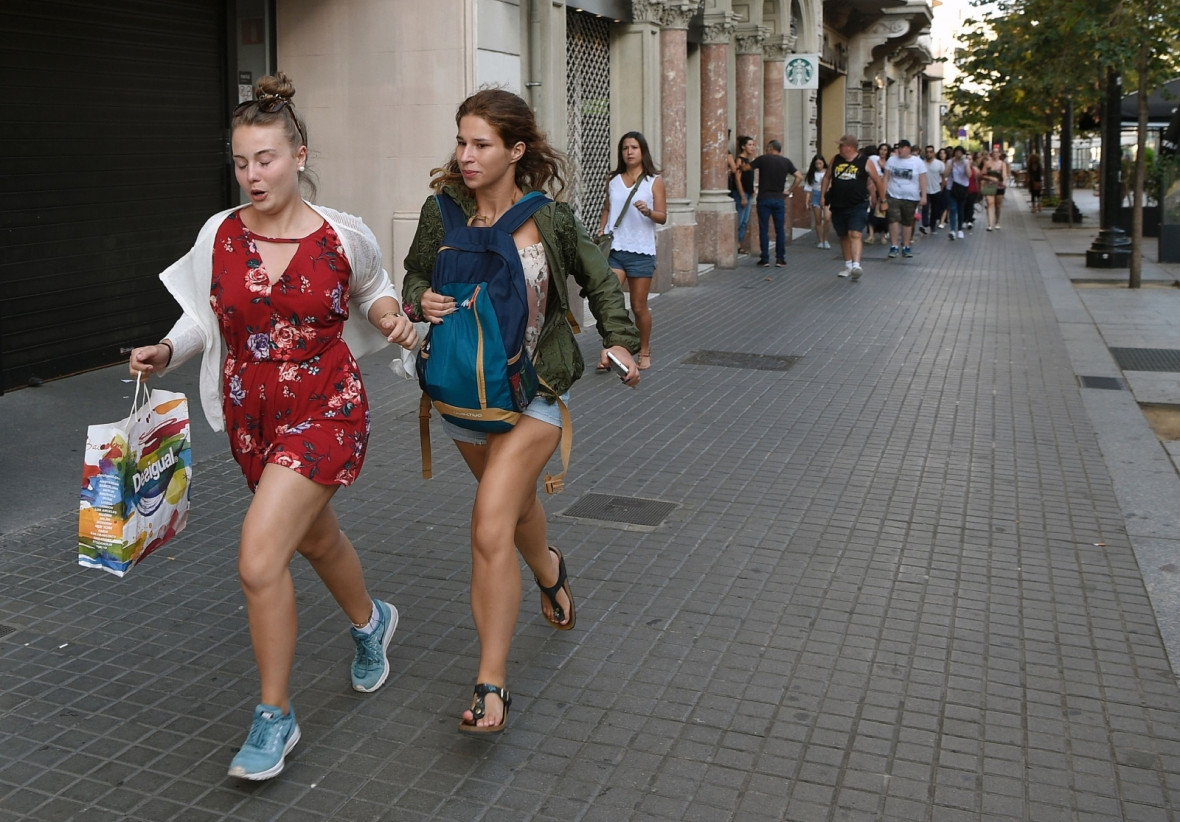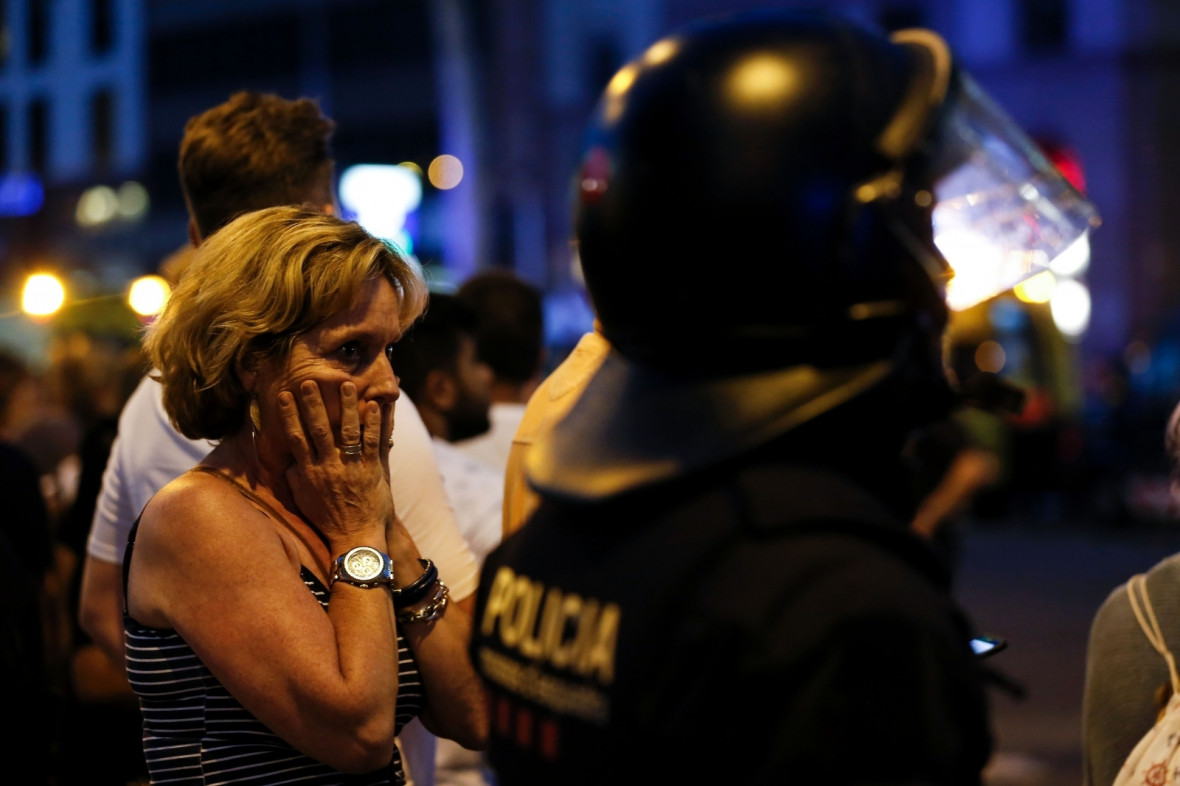 Police have said that two people have been arrested, one of whom has been identified as Driss Oukabir, a 28-year-old man originally from Morocco. He was born in the town of Aghbala, from where he moved to the French city of Marseille. Police have confirmed that neither of the two arrested was driving the van at the time of the attack. The driver is believed to have fled the scene on foot.
Hours after the attack, police in Cambrils, 100km from Barcelona, thwarted a "second terrorist attack" and killed five attackers. Four of them were shot dead at the spot, while the fifth was wounded in the gunfight and later died.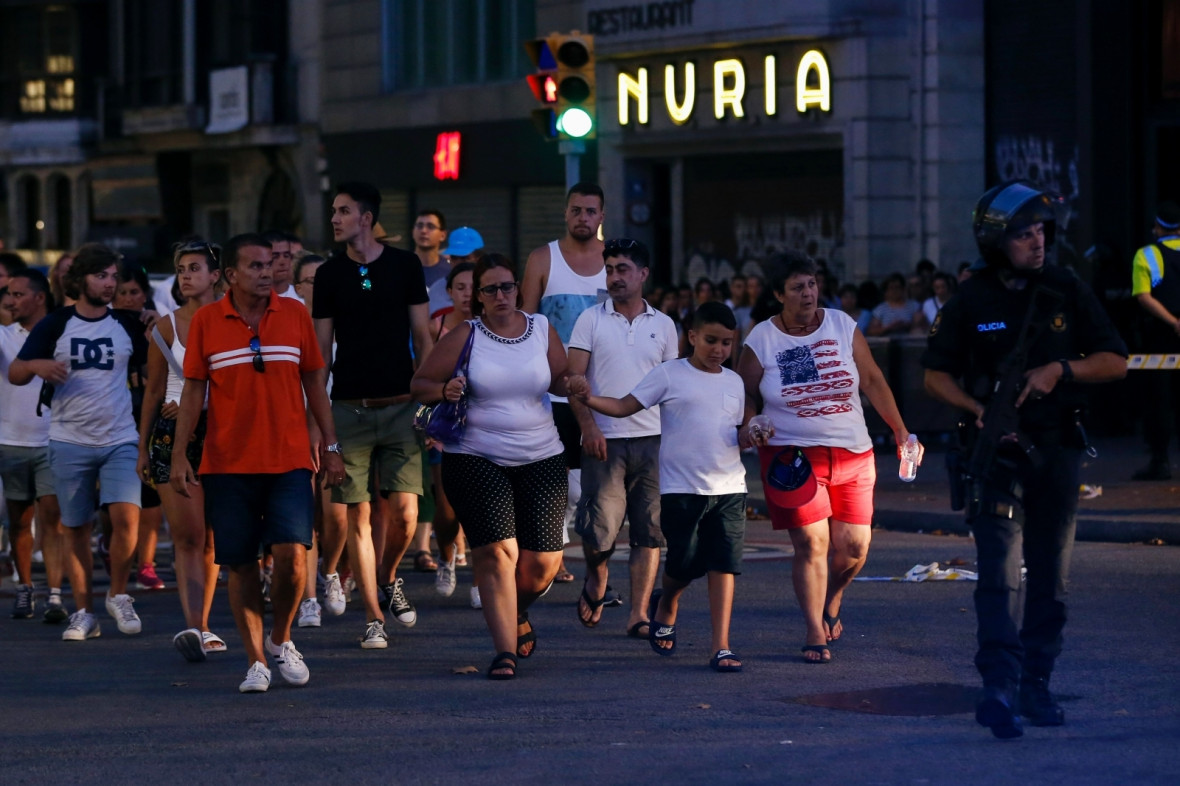 Police are yet to establish if the two attacks were related. Isis claimed responsibility for the first attack, saying through its Amaq News agency that the attack was carried out by its "soldiers".
Images from the attack sites showed people in horror and panic running to safety. Heavily armed security personnel were guarding the affected areas. People were asked to stay indoors until police operations concluded.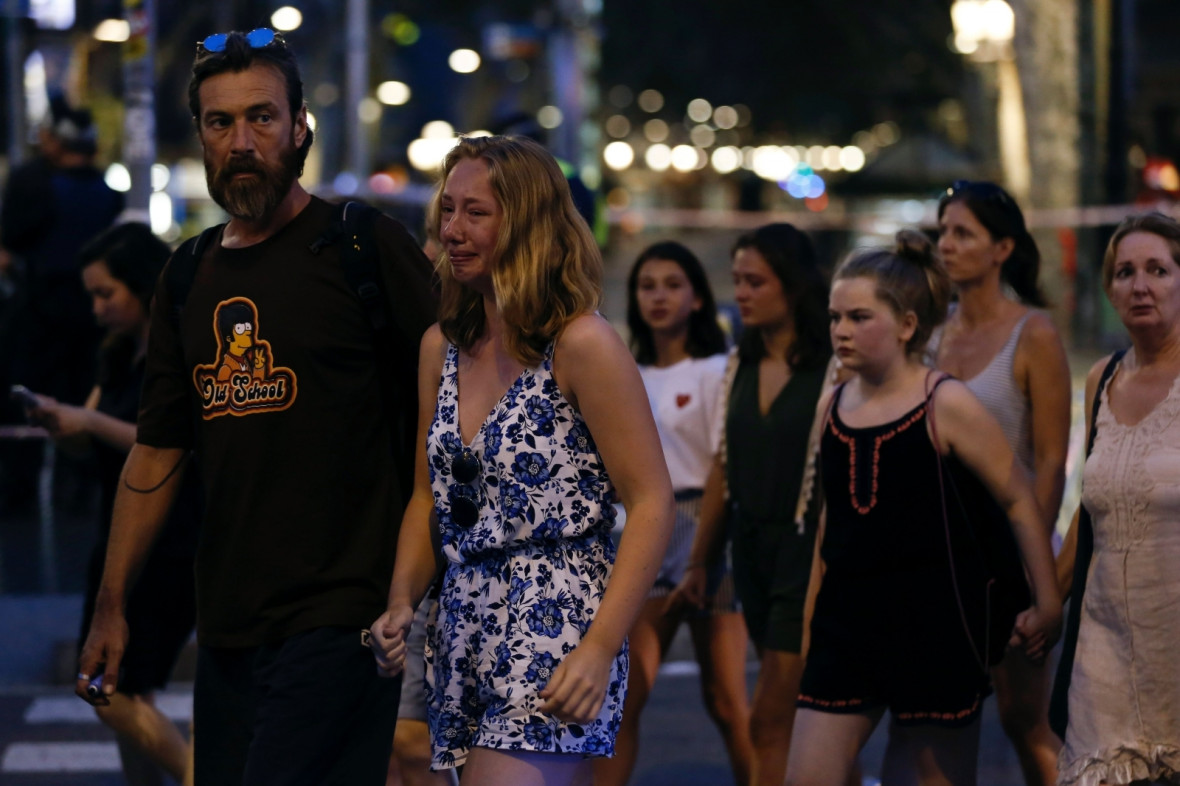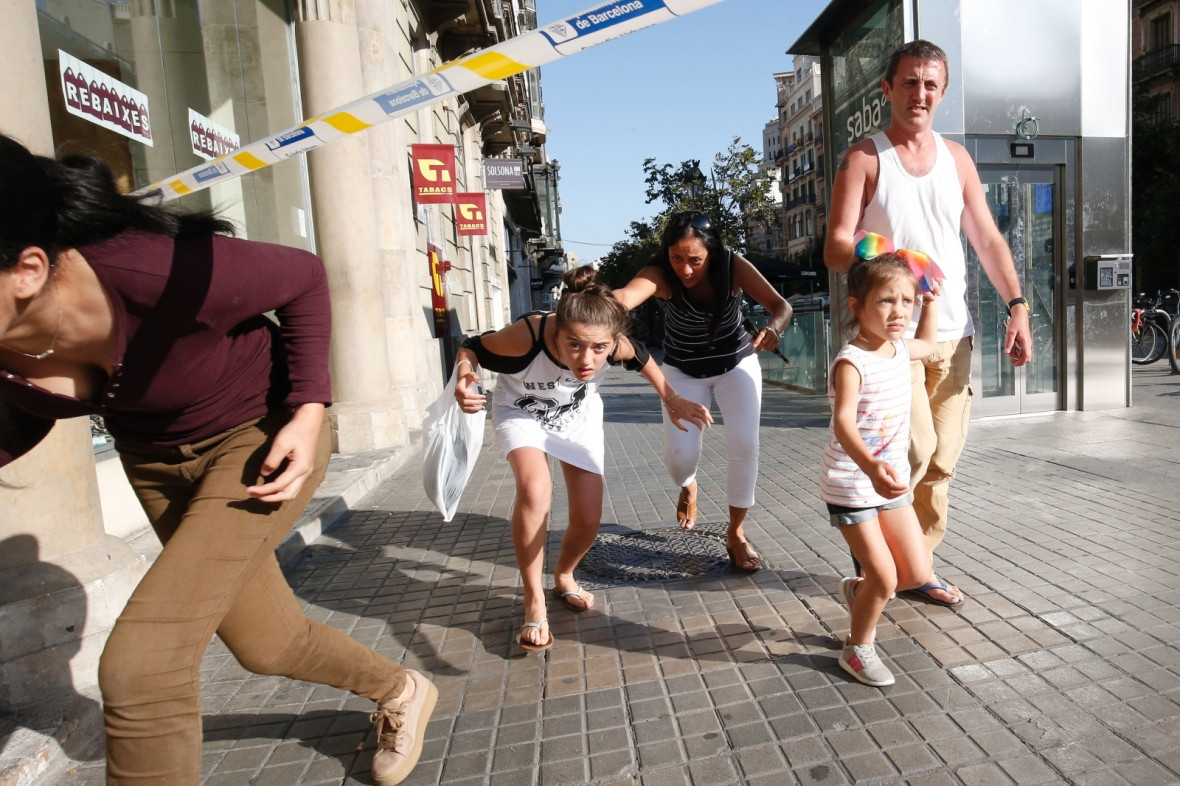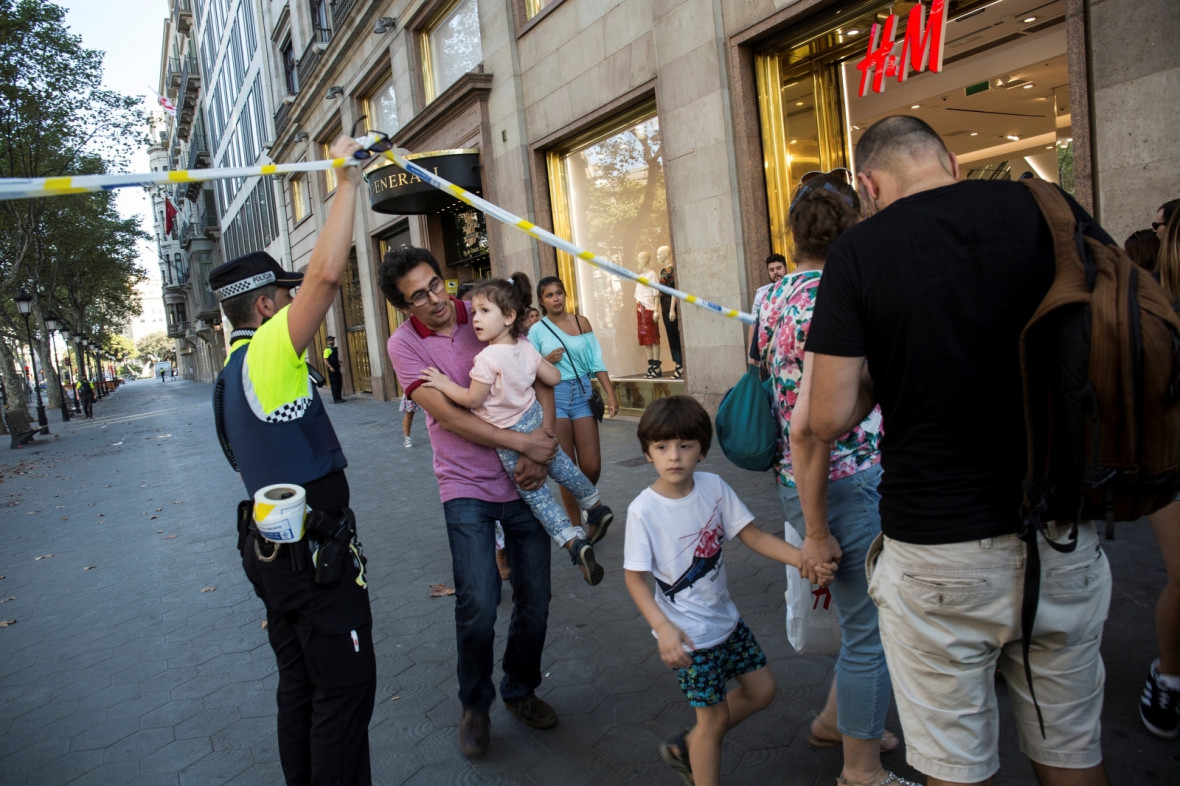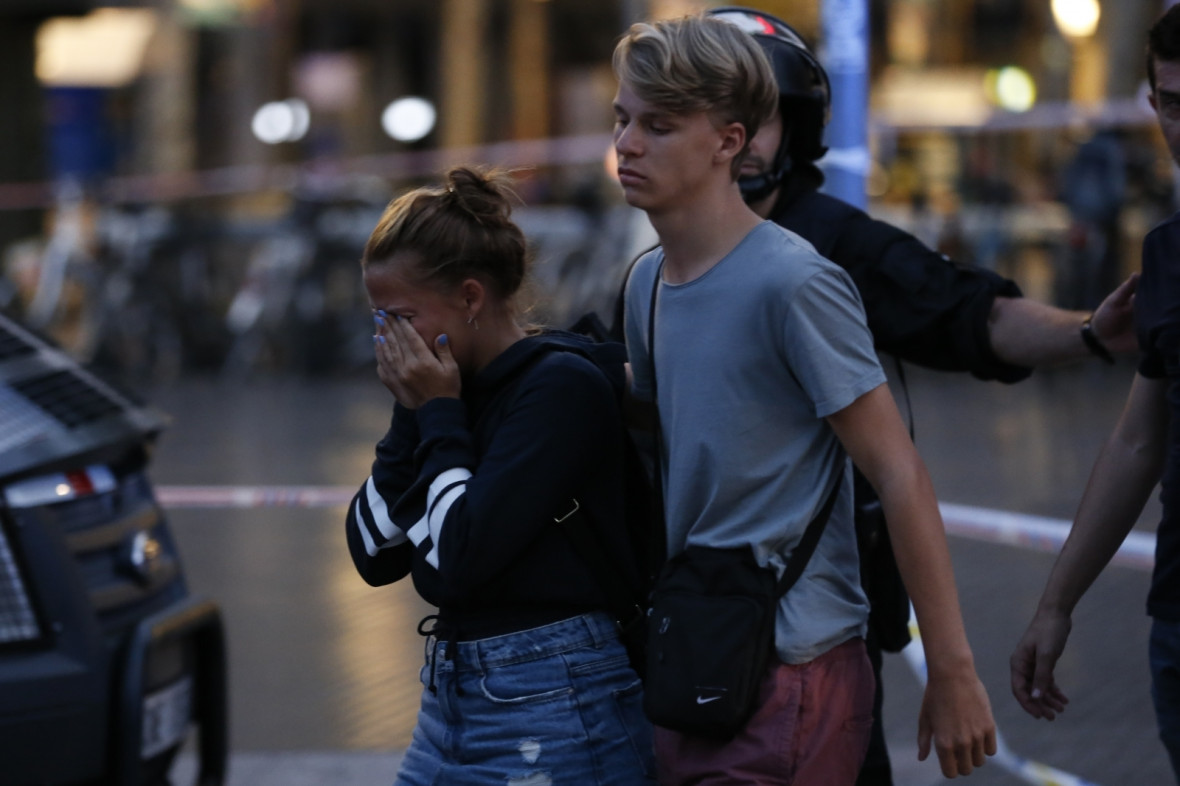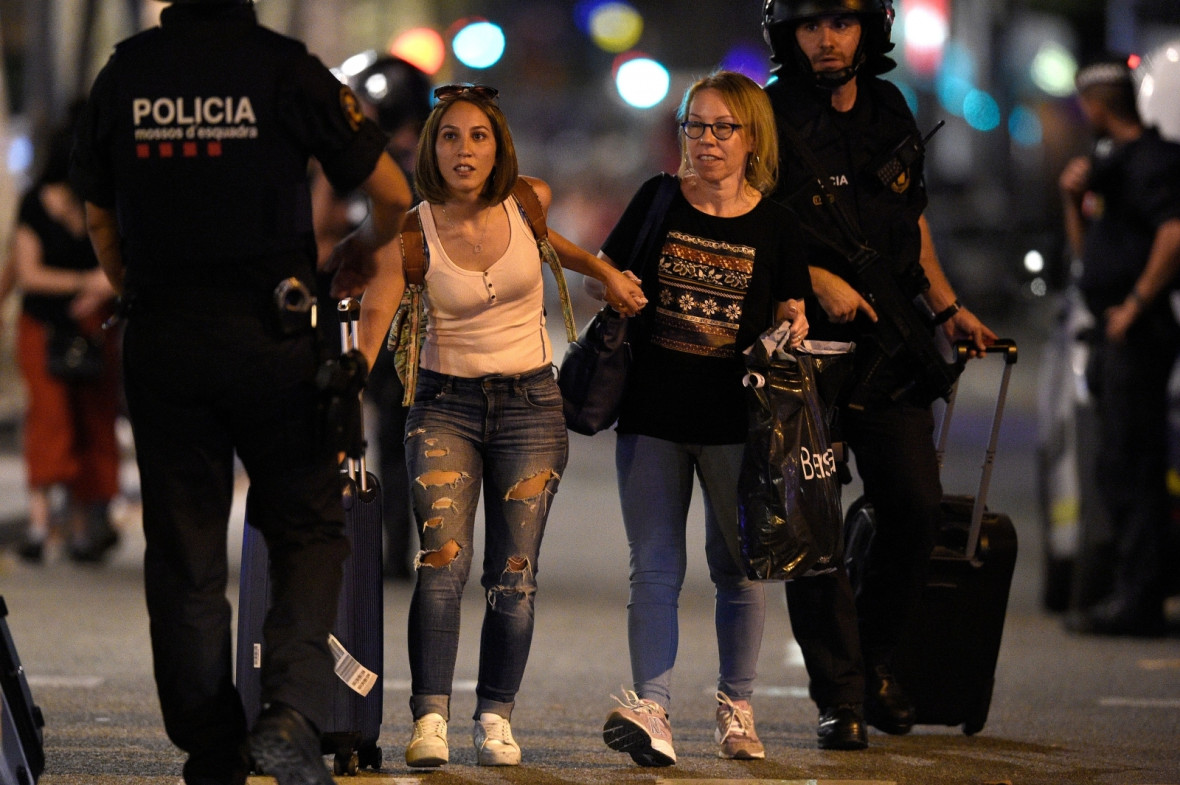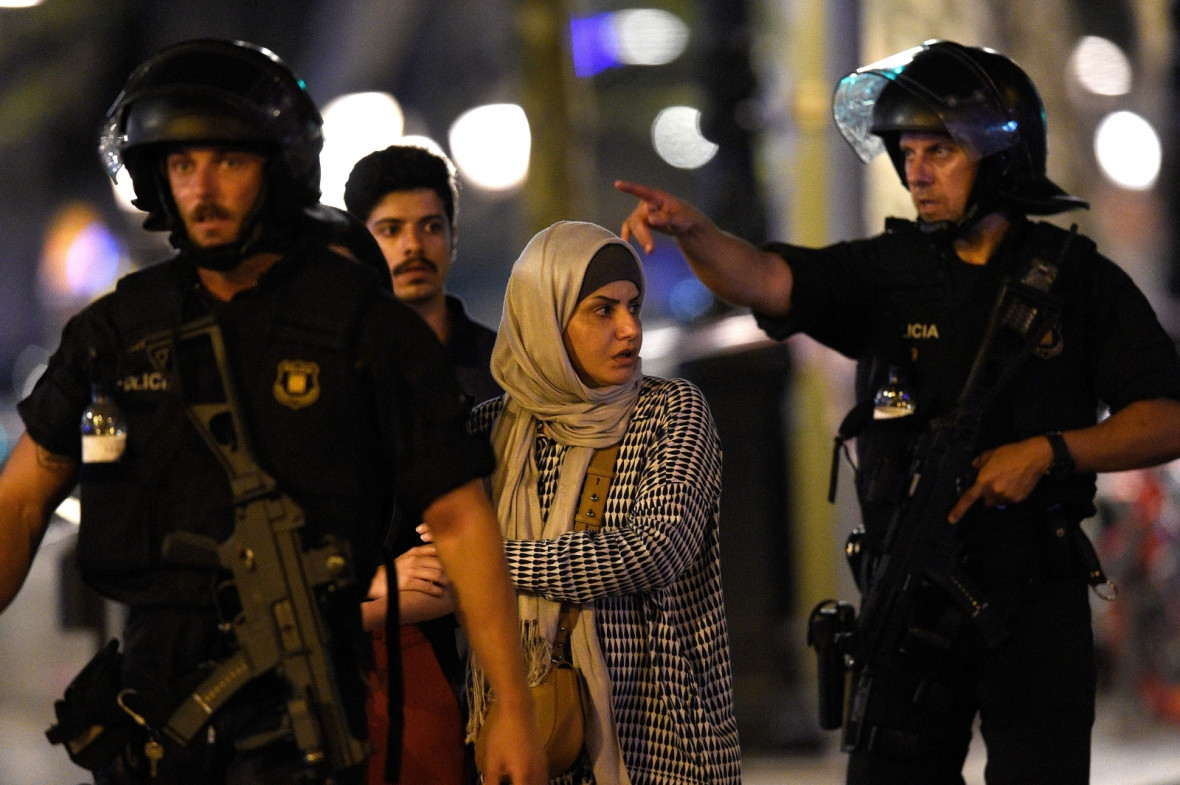 Prime Minister Mariano Rajoy, who was on a vacation, cut short his trip and returned to Barcelona. He strongly condemned the attacks and termed them "jihadi terrorism". He also convened an emergency meeting in the early hours of Friday (18 August).
Three days of mourning has been declared by the interior chief of Spain's Catalonia region to honour the victims of the attacks.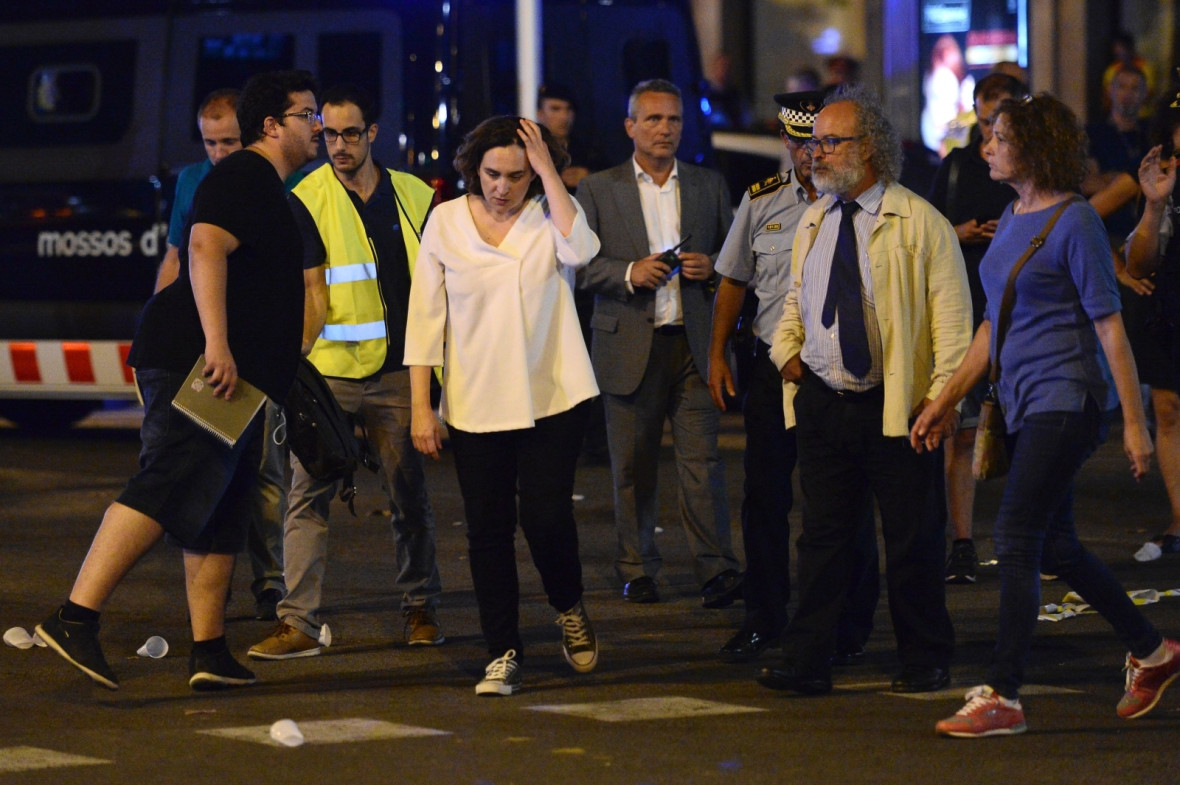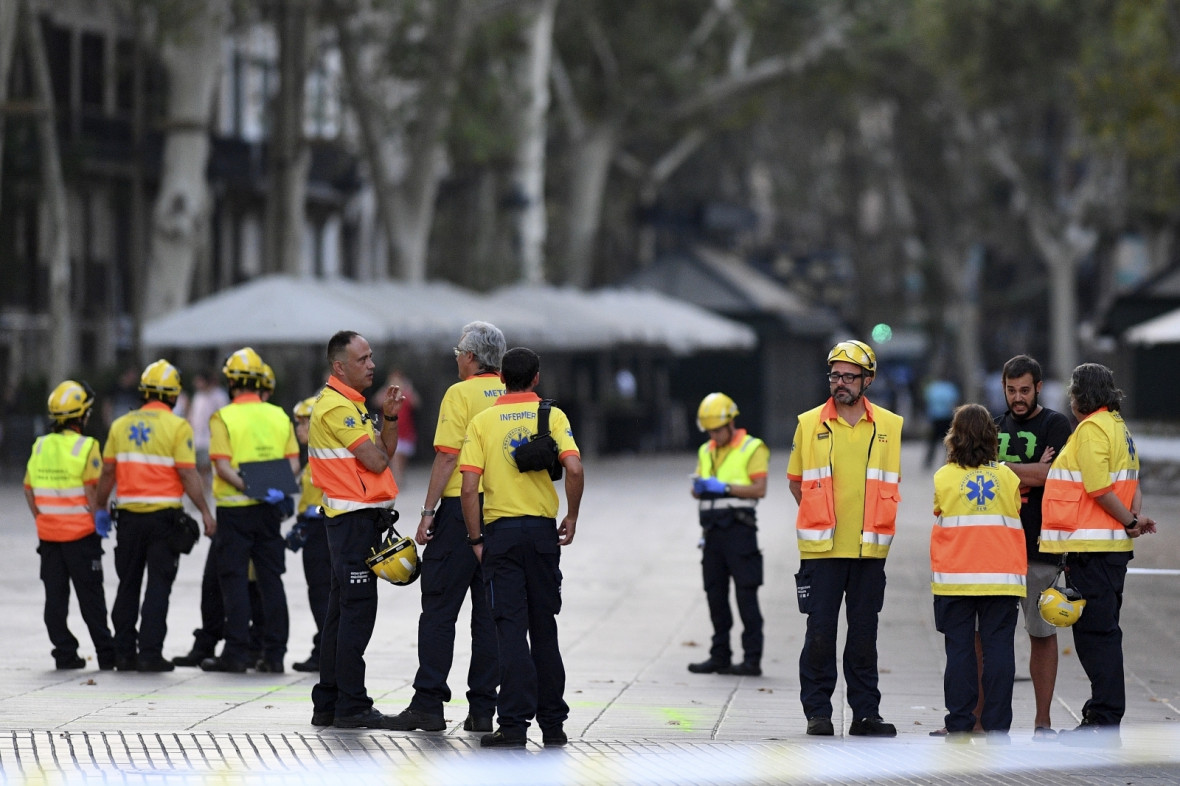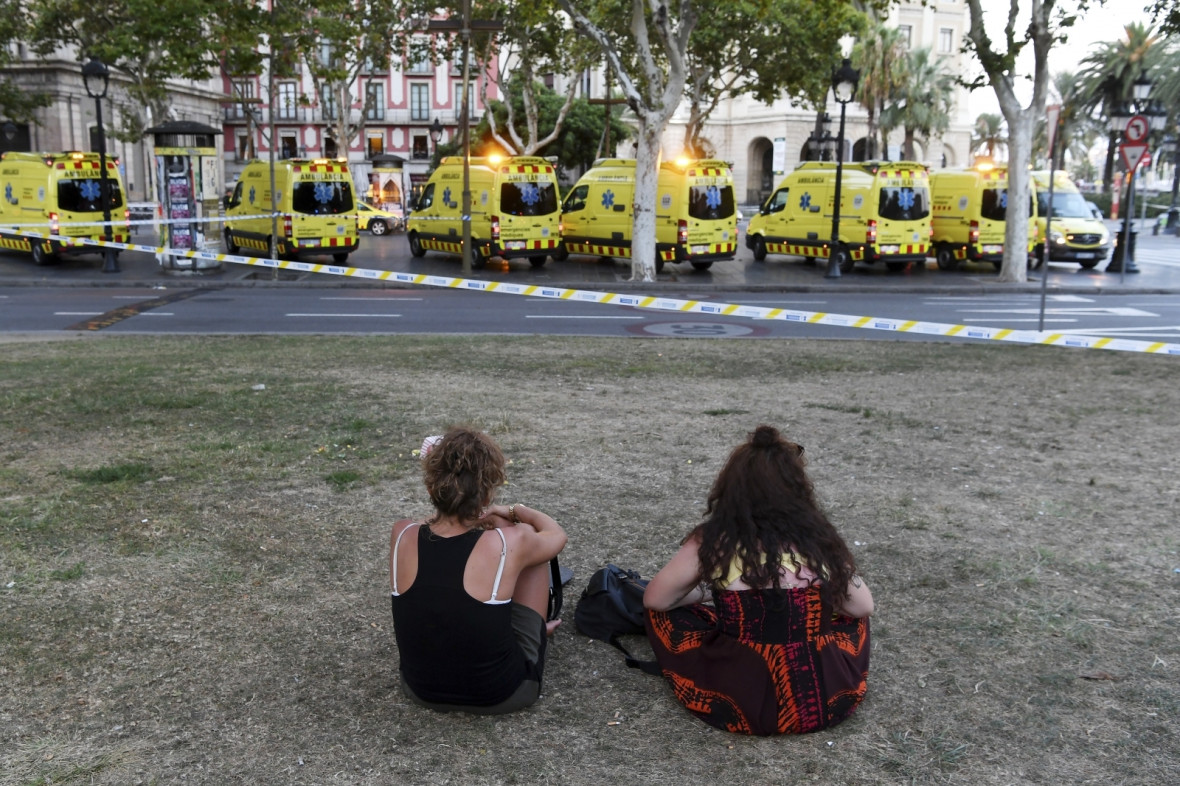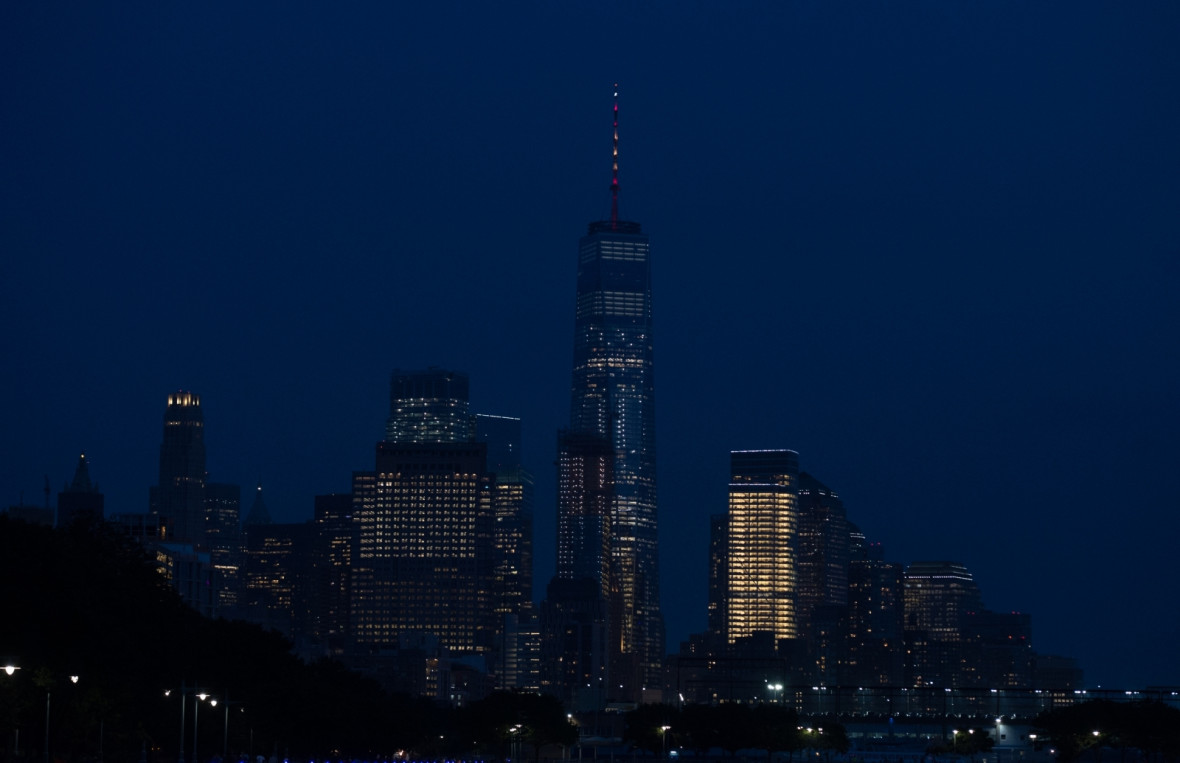 Los Mossos d'Esquadra, the police force for the Catalonia region, said the van attack is linked to an explosion a day prior in which one person was killed, according to Spain's El Pais.
Many global leaders have condemned the deadly attack, including US President Donald Trump. Major landmarks across the globe, including the New York's World Trade Center tower and the Paris's Eiffel Tower have been lit in the colours of the Spanish national flag to express solidarity with the victims of the attacks.