Photos: Hurricane Maria lashes Puerto Rico, leaving island without power 'for weeks or months'
Hurricane Maria slammed into Puerto Rico as the strongest storm to hit the US territory in nearly 90 years, even stronger than Irma.
Hurricane Maria has killed at least 10 people as it raged through the Caribbean region, the second major hurricane to do so this month.
After devastating the island country of Dominica, it lashed Puerto Rico as the strongest storm to hit the US territory in nearly 90 years. It was even stronger than Hurricane Irma when that storm roared into the Florida Keys earlier this month. Maria hit the island as a Category 4 storm with 155mph winds, the third most powerful hurricane ever to hit US territory.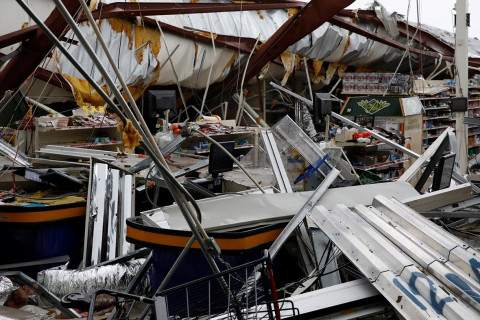 Tens of thousands of Puerto Ricans were left stunned by a hurricane that crushed concrete balconies, twisted metal gates and paralysed the island with landslides, flooding and downed trees. It tore roofs off buildings, snapped power lines and turned roadways into torrents laden with debris as it cut a diagonal swathe across the island.
Uprooted trees and widespread flooding blocked many highways and streets across the island, creating a maze that forced drivers to go against traffic and past police cars that used loudspeakers to warn people they must respect a 6pm to 6am curfew imposed by the governor to ensure everyone's safety.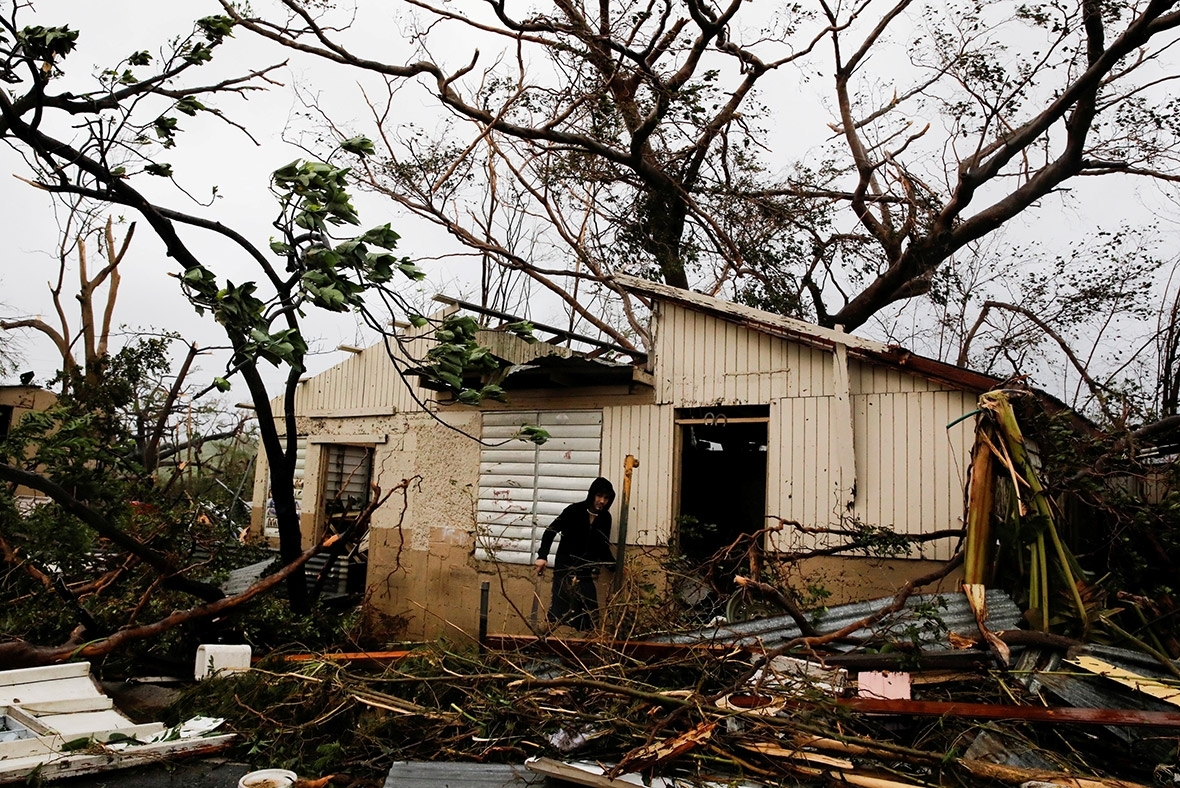 The true extent of the damage is unknown given that dozens of municipalities remain isolated and without communication.
The entire island of 3.4 million people is under a flash flood warning as the storm is forecast to dump 20 to 30 inches (50 to 76cm) of rain on much of Puerto Rico through Friday, according to the US National Hurricane Centre.
Maria caused an island-wide power outage, with officials unable to say when electricity would return. Puerto Rico's electric grid was crumbling amid lack of maintenance and a dwindling staff even before the hurricanes knocked out power. Many now believe it will take weeks, if not months, to restore power.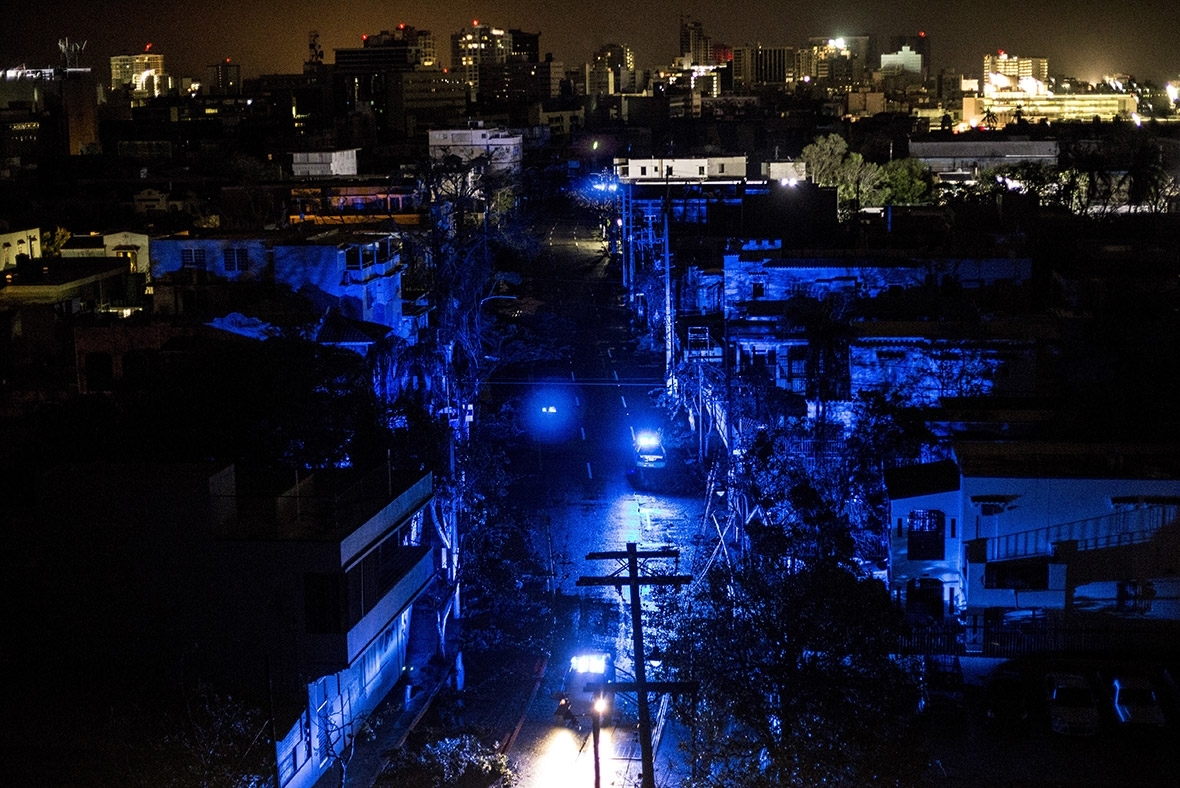 Maria killed seven people in the hard-hit island of Dominica and two in the French Caribbean territory of Guadeloupe. Maria was classified a Category 5 storm when it struck the eastern Caribbean island nation of Dominica on Monday night (18 September) with devastating force.
Based on an aerial survey, about 95 percent of roofs in Dominica – one of the poorest countries in the Caribbean with a population of about 73,000 – were damaged or destroyed by Maria, the UN Office for the Coordination of Humanitarian Affairs said. It added damage to the island could be in the billions of dollars. Hartley Henry, principal adviser to Prime Minister Roosevelt Skerrit, said in a Facebook post on Wednesday that "the country is in a daze".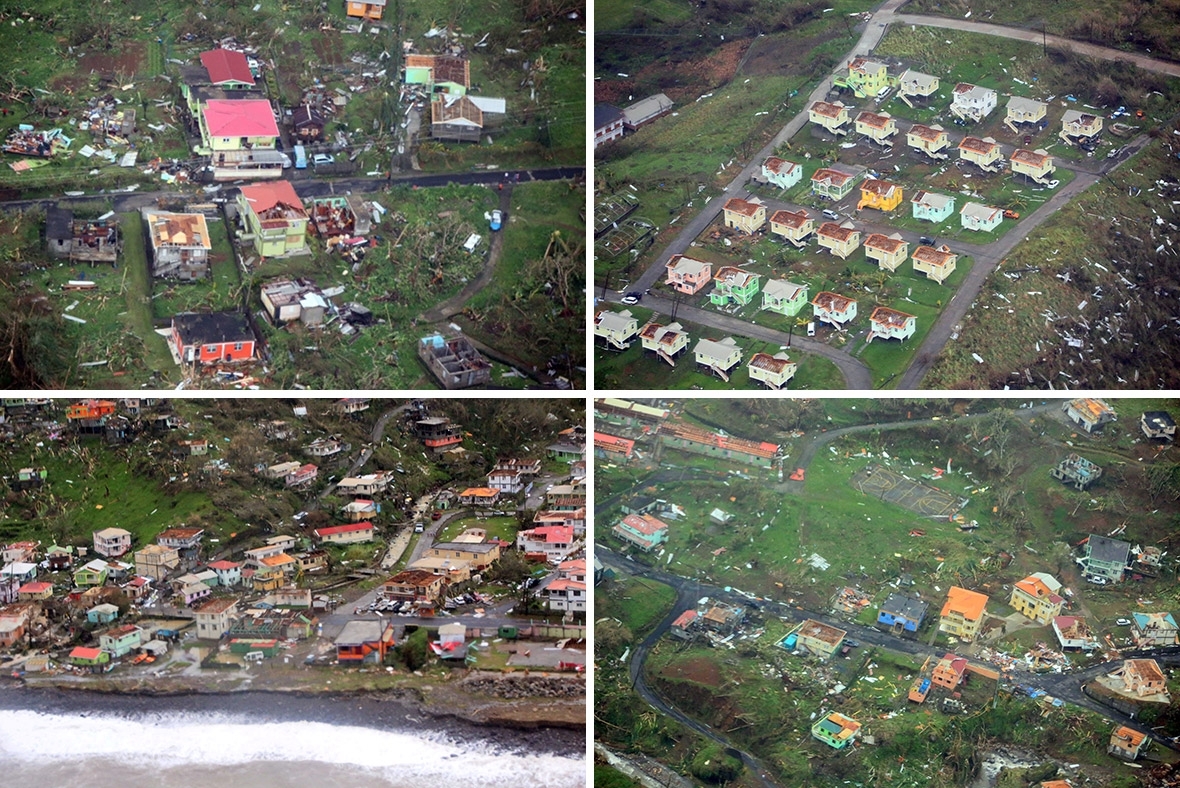 Maria is currently a Category 3 storm with maximum sustained winds of 115 mph (185kph) about 55 miles (90km) north of Punta Cana, on the east coast of the Dominican Republic. The storm is forecast to bring storm surges, when hurricanes push ocean water dangerously over normal levels, of up to 6 feet (1.83 m) in the Dominican Republic.
Maria is then expected to pick up strength as it churns toward the Turks and Caicos Islands and the southeastern Bahamas later today. Storm surges on the islands could be as high as 12 feet (3.66m).