Latest photos from Caribbean island of Saint Martin show incredible power of Hurricane Irma
Irma's winds of around 175mph (290kph) tore down trees, and flattened homes, schools and hotels, destroying some of the world's most exclusive tourist resorts.
At least nine people were killed when Hurricane Irma slammed into the French Caribbean islands of Saint Martin and Saint Barthelemy. At least seven people are still missing, and more than 100 injured.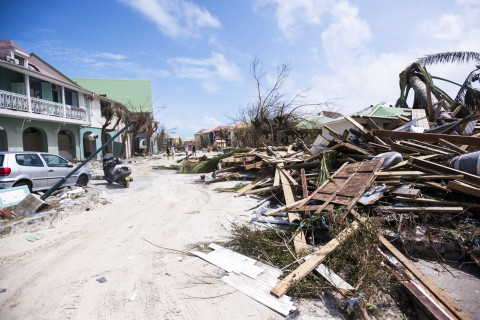 French Prime Minister Edouard Philippe told a news conference at a crisis centre in Paris: "The death toll is still uncertain because clearing operations are under way."
"There is considerable damage," Philippe said, adding that local authorities in Saint Martin said 95 percent of the houses there had been damaged, and 60 percent were uninhabitable. Packing winds of around 175mph (290kph), the storm tore down trees, and flattened homes, schools and hotels, laying waste to some of the world's most beautiful and exclusive tourist destinations.
Government officials in the Netherlands said Irma had caused enormous devastation on the Dutch side of the island, killing one person and injuring several others. The Dutch navy, which has two ships stationed off the coast, released images gathered by helicopter showing damaged houses, hotels and boats.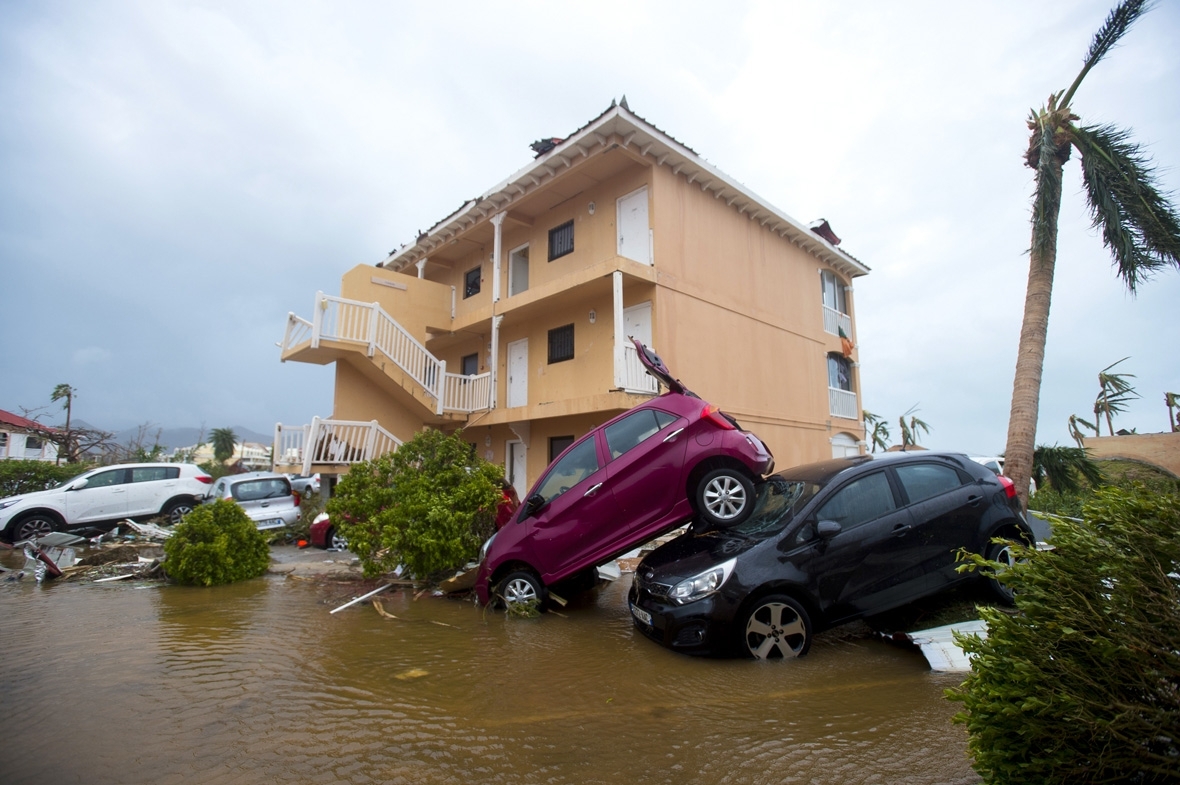 Sint Maarten, as it is known in Dutch, is an independent nation within the Kingdom of the Netherlands with a population of around 40,000 people, about the same as on the French side of the island. Images of the Dutch side's Juliana Airport showed the landing strips appeared intact, although the navy said the airport was unreachable for now.
Hundreds of miles to the west, Florida is braced for the onslaught, with forecasters warning that Irma could slam headlong into the Miami metropolitan area of six million people on Sunday, battering the entire length of the state's Atlantic coast and then move into Georgia and South Carolina.
More than half a million people in Miami-Dade County were ordered to leave as Irma closed in with winds of 165mph (270kph). "Take it seriously, because this is the real deal," said Major Jeremy DeHart, a US Air Force Reserve weather officer who flew through the eye of Irma at 10,000 feet (3,048 metres).
Brian McNoldy, a hurricane researcher at the University of Miami, said Irma could easily prove to be the costliest storm in US history. Irma comes after Hurricane Harvey claimed about 60 lives and caused property damage estimated at as much as $180 billion in Texas and Louisiana.