Hurricane Irma: What are the British, French and Dutch governments doing to help?
Britain's Defence Minister Michael Fallon said his government's effort was "as good as anybody else's". But is it?
The French, Dutch and British governments have received varying levels of criticism for their responses to the growing crisis on Caribbean islands that were devastated by Hurricane Irma. Despite sending reinforcements and ships to deliver help, France, Britain and the Netherlands have been criticised for not doing enough for the islands that they oversee. Britain's Defence Minister Michael Fallon said his government's effort was "as good as anybody else's". But is it? IBTimes UK looks at the situation.
---
There can be little doubt that the French and Dutch have reacted more quickly and more effectively than the British. This is partly due to the different relationships overseas territories have with their parent countries. Sir Alan Duncan pointed out that: "While French territories are directly governed, that is not the case with our overseas territories."
The Dutch king, Willem-Alexander, arrived on the island of Sint Maarten on Monday (11 September) and said the scenes of devastation he witnessed were the worst he's ever seen. He said he'd seen a lot of war zones in his life but never anything like this.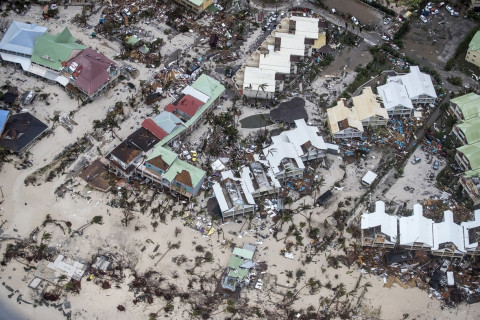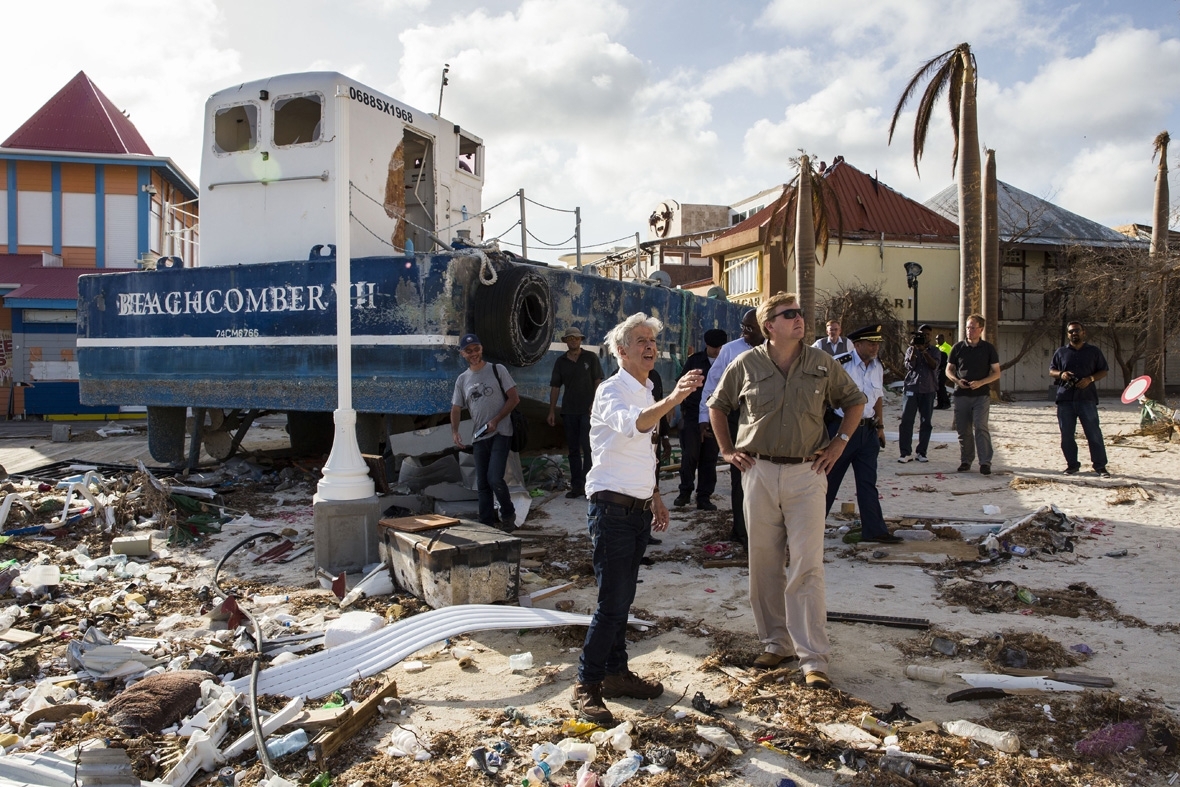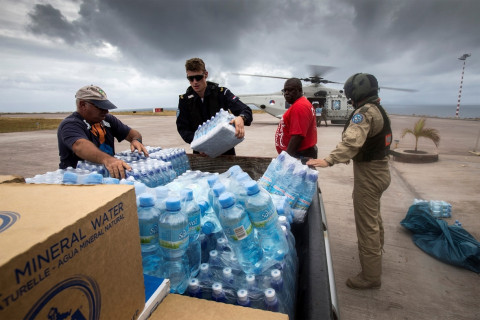 French President Emmanuel Macron arrived in Guadeloupe on Tuesday (12 September), the first step of his visit to French Caribbean islands hammered by Hurricane Irma. Macron is meeting in Pointe-a-Pitre airport with rescuers and local authorities officials to discuss the support and aid they can bring to nearby Saint-Martin and Saint Barts islands, the hardest-hit by the storm. He'll then be heading to Saint-Martin to meet with residents, and then to Saint Barts. Macron's plane is bringing water, food and tons of medicines and emergency equipment. The president is also being accompanied by doctors and experts. France has flown in workers to help re-establish the island's water supply and electricity. French authorities said some 1,105 recovery workers were deployed on Saint-Martin and St Barts. A tanker with 350 tons of fresh water is also on its way.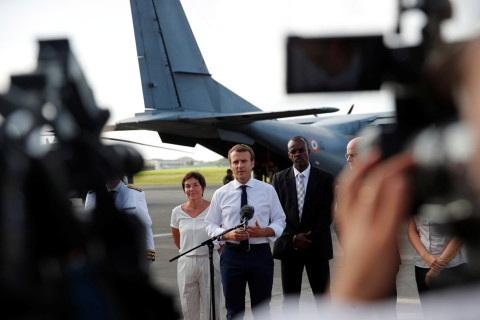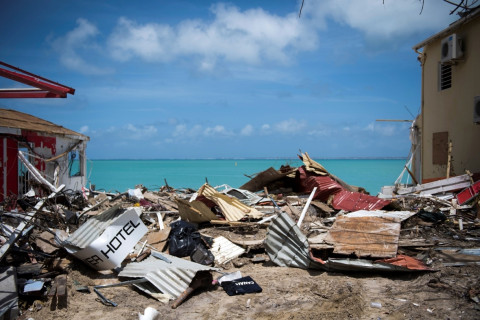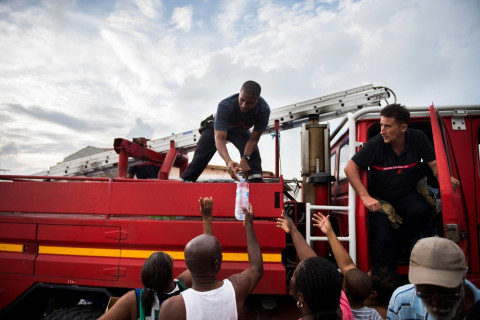 British Foreign Secretary Boris Johnson is travelling to the Caribbean. The Foreign Office said Johnson will arrive in Barbados on Tuesday and then make trips to the heavily damaged British Virgin Islands and to Anguilla. Johnson has rebuffed charges that Britain has been slow in its response to the catastrophic storm that caused severe damage to many islands. He says Britain has made an unprecedented effort to help. Britain is sending more than 700 soldiers and 50 police officers to the British Virgin Islands to help restore order. A landing ship is in place and a Royal Navy ship will join it – eventually. The ship is currently in Gibraltar and needs to cross the Atlantic.
Johnson announced a package of £42 million (about $55 million) for the relief effort in the British overseas territories of Anguilla, British Virgin Islands and Turks & Caicos. But Anguilla's former attorney general, Rupert Jones, criticised the gesture. "It is an insufficient drop in the Caribbean ocean for islands subject to devastation and inhabited by its own citizens," he wrote in an email. "The rebuilding effort is bound to cost a vast amount more and it is hard to see this making a real difference to the three islands."
The British Virgin Islands, Anguilla and the Turks and Caicos islands were all battered by the hurricane, leaving thousands without electricity or water and reducing homes to splinters. At least five people died in the British territories. Sarah Penney, who lives on the on the most populated of the islands, Tortola, said "it's like we've been bombed."
Some residents say they have seen little help, and some UK tourists on other hurricane-hit islands complain that they have remain stranded while other countries have already flown their citizens home.
Opposition politicians have compared Britain's response unfavourably to that of France, which has sent more than 1,000 troops, police and emergency workers to its territories, and had two frigates positioned in the area ahead of the storm. "The French and American governments clearly get the scale of the crisis in a way that the British government seems slow to grasp," said Liberal Democrat leader Vince Cable.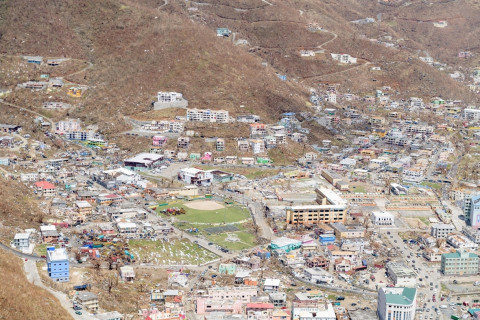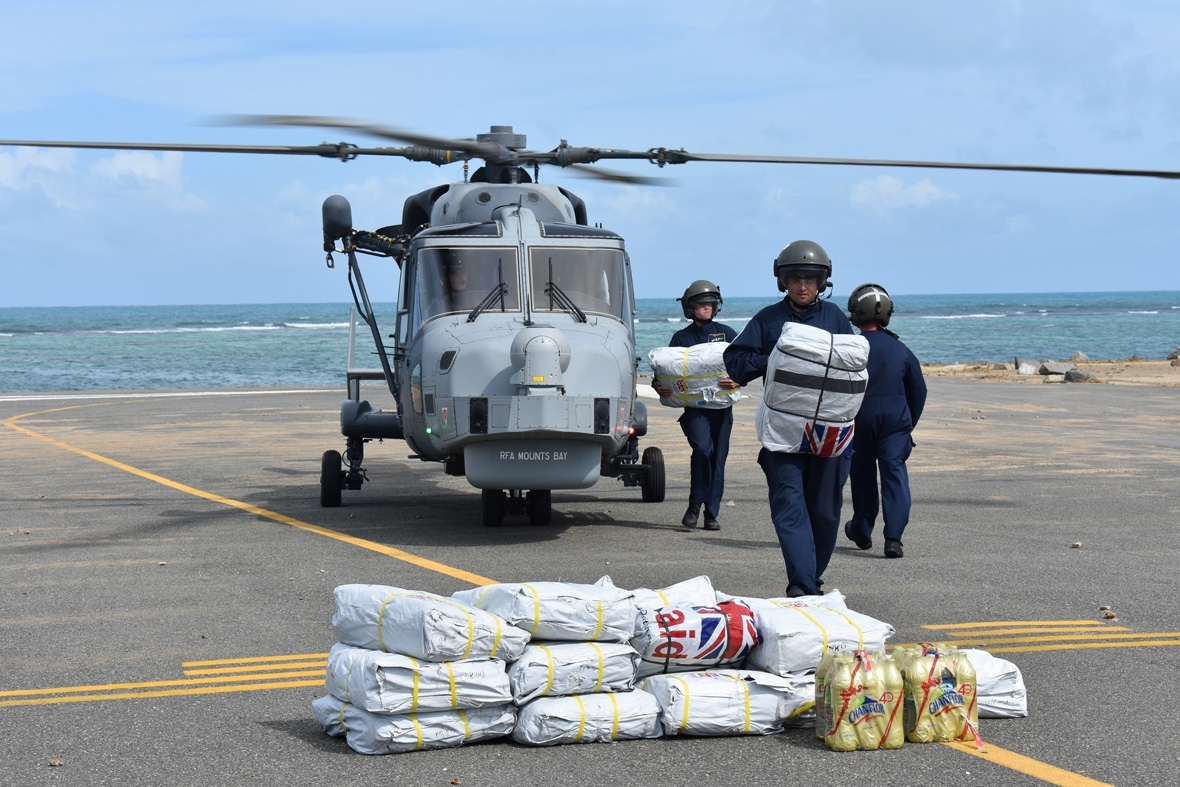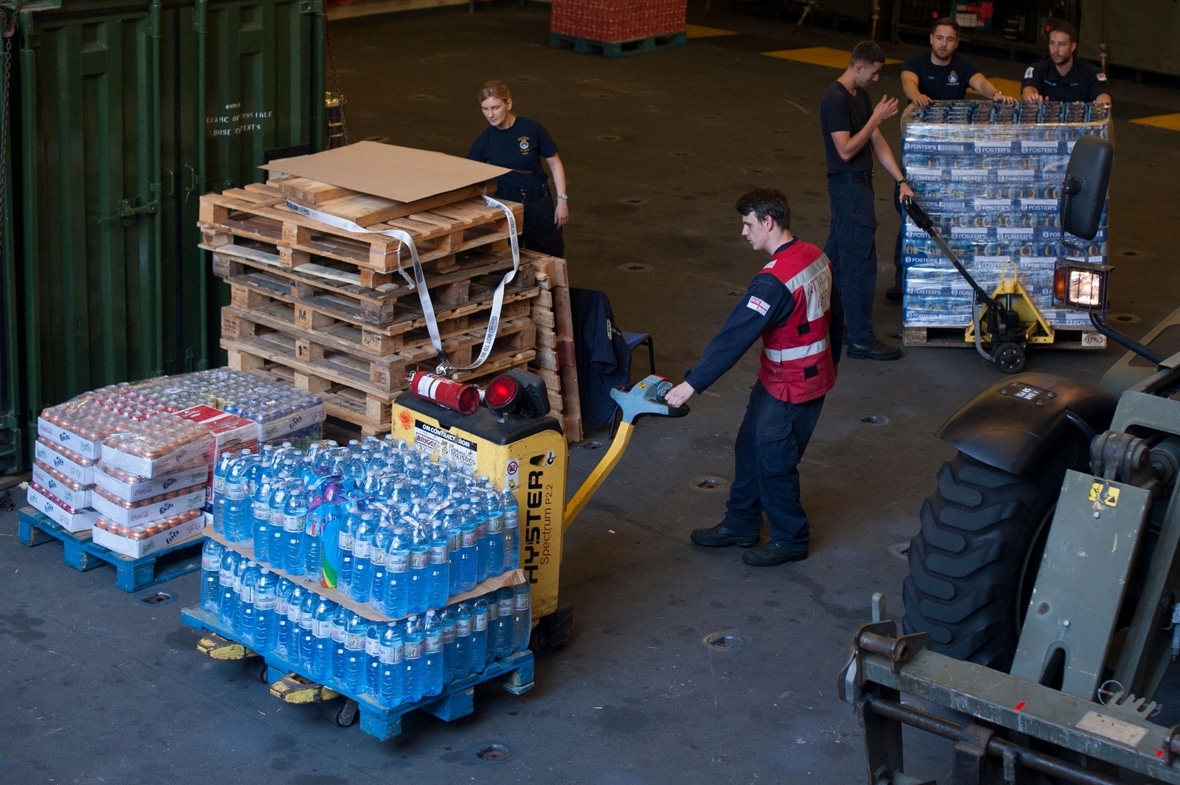 Tourists have begun leaving the French and Dutch territories on the island of Saint-Martin. US federal officials deployed C-130s to evacuate American citizens to Puerto Rico. Visitors have been taken off the island on military planes and a Royal Caribbean cruise ship.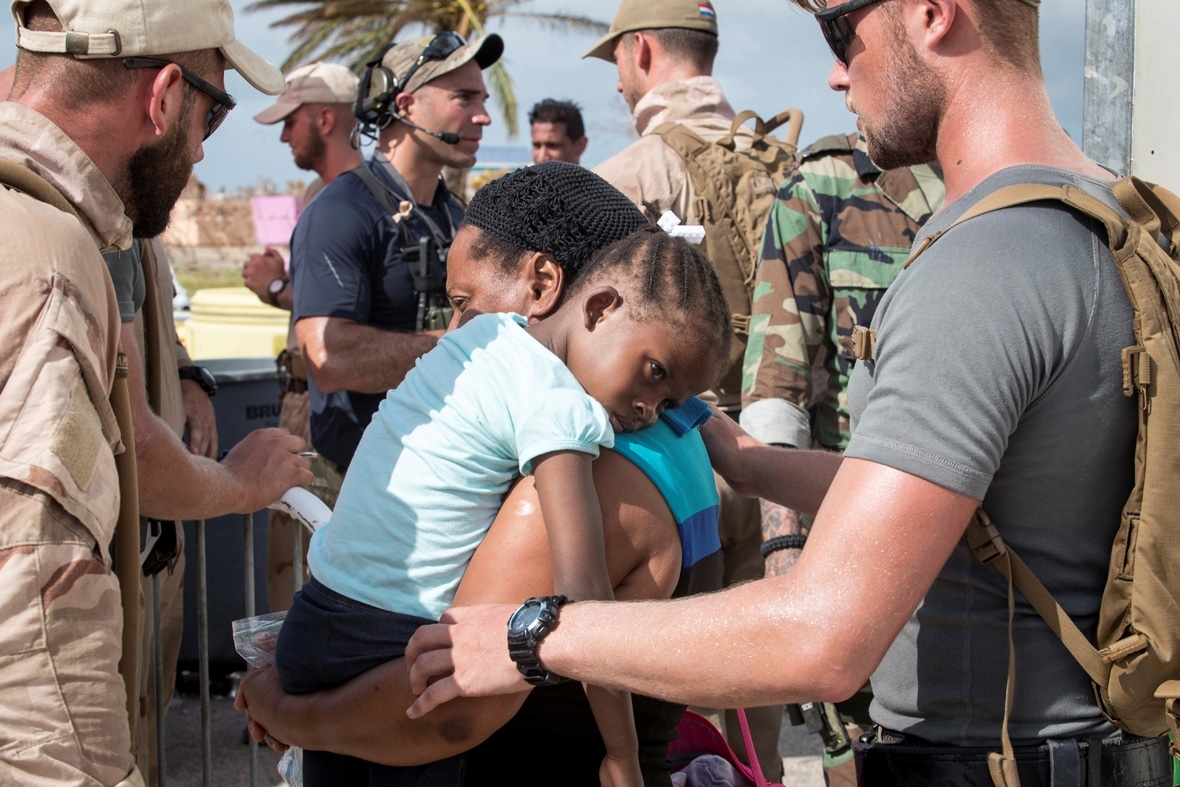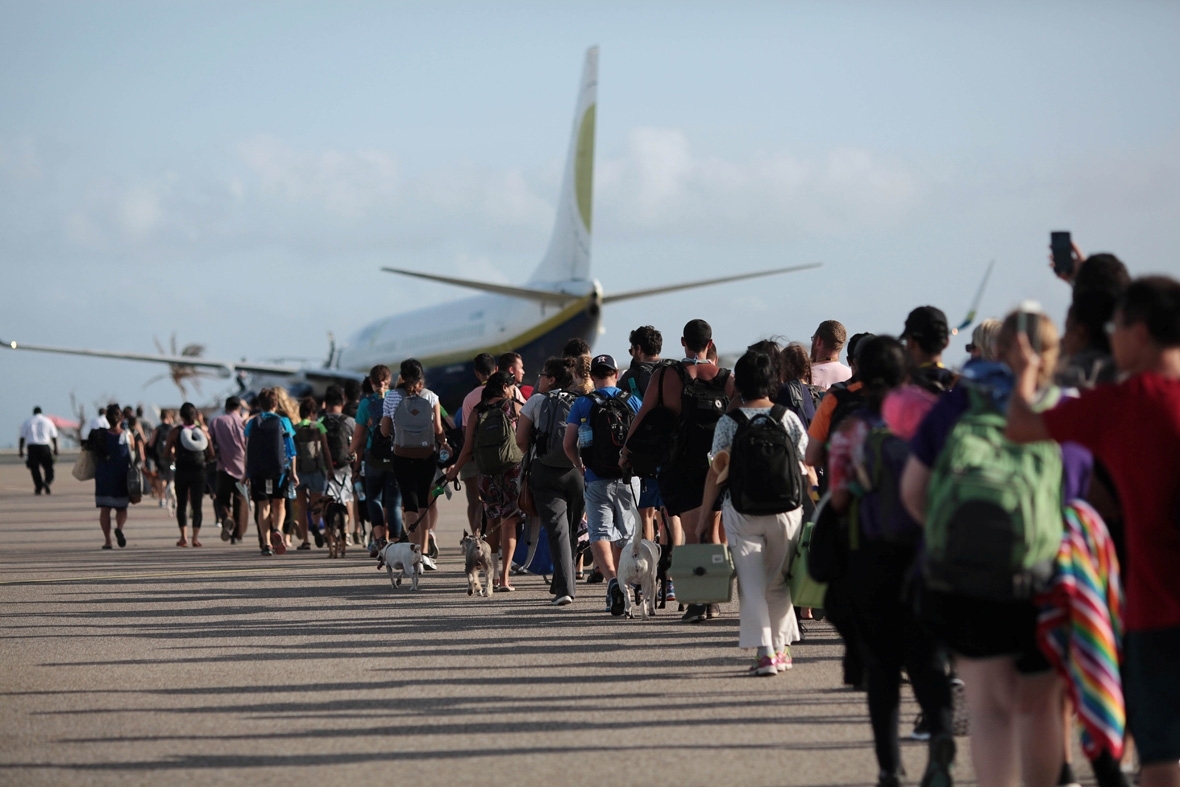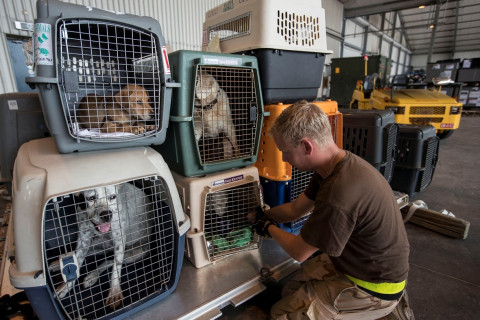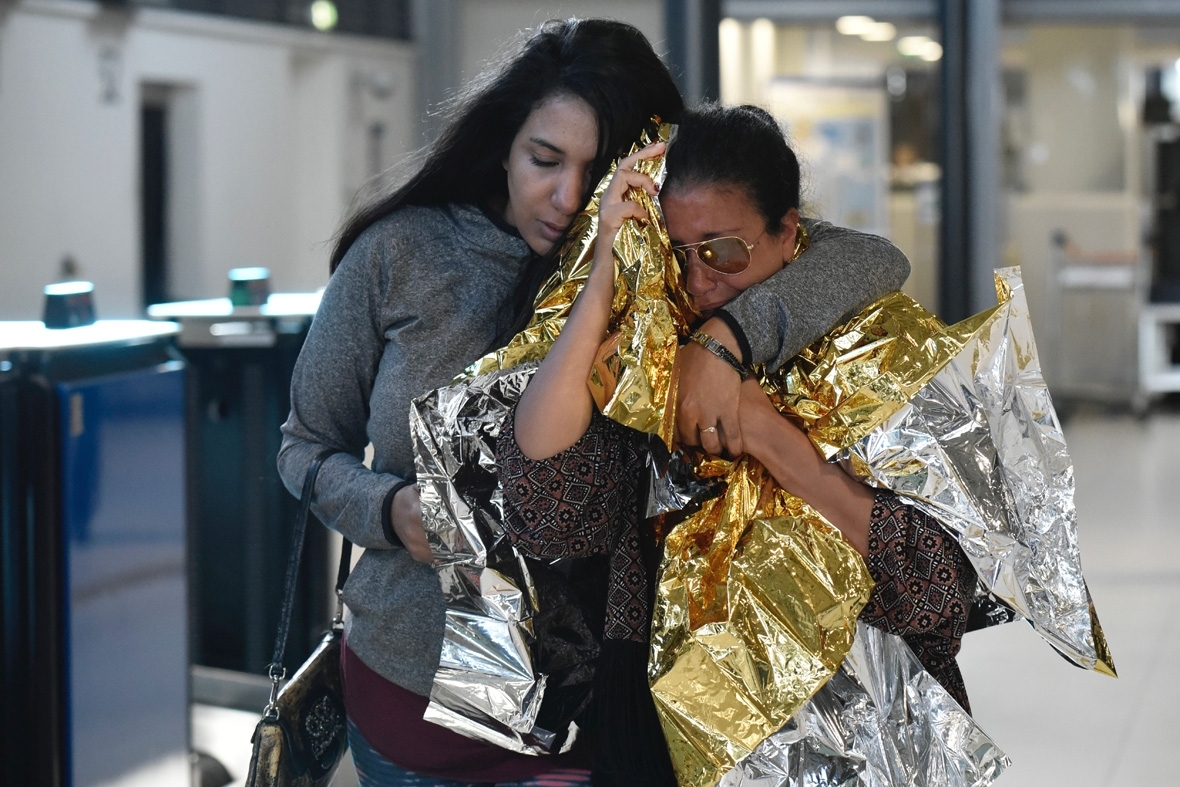 However, some black and mixed-race residents have complained that white tourists were given priority during the evacuation. The French prime minister insisted that the only people being prioritised were the most vulnerable. It's common practice for tourists to be evacuated first from disaster zones for practical reasons, as they are staying in hotels and not in their homes and tend to have fewer resources such as food and vehicles.
"In my eyes, Irma is for the French Antilles what Hurricane Katrina was for Louisiana in the US — an exposer of racial and social inequalities," France's Representative Council of Black Associations spokesman, Louis-Georges Tin, told The Associated Press.
Irma hit Saint-Martin on Wednesday (6 September), killing at least nine people on the French part of the island and damaging a majority of its buildings. The following day, people were seen taking food, water and televisions from shops. Videos featuring predominantly black people raiding shops circulated online. Some took to social media to blame the thieving on non-whites and characterised the white evacuees as innocents escaping the chaos.
Tin said the island's poorer residents were doing what they had to after an ineffective government response. "What some call theft, others call survival," he said. "When the state doesn't do its job, it's normal that the poorest do what's necessary to survive."