Hurricane Irma weakened as it hit heavily populated areas of Florida, but still carved a path of destruction through the state with high winds and storm surges that left millions without power, ripped roofs off homes and flooded city streets.
With communication cut to some of the Florida Keys, many are holding their breath for what daylight might reveal.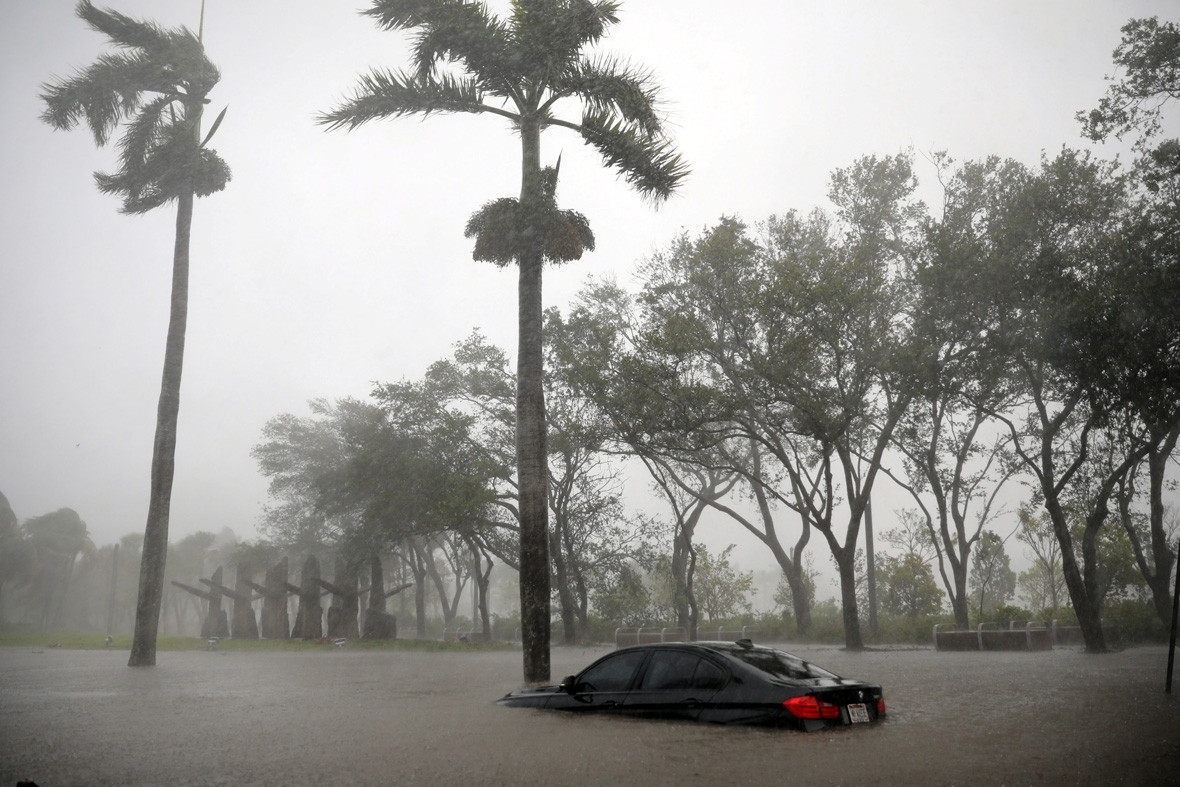 The monster storm measured more than 400 miles (640km) wide, and its winds of up to 130 mph (210kph) sucked the ocean water out of bays, swamped much of downtown Miami and toppled at least three constructions cranes — two over downtown Miami and one in Fort Lauderdale. More than 3.3 million homes and businesses across the state lost power, and utility officials said it will take weeks to restore electricity to everyone.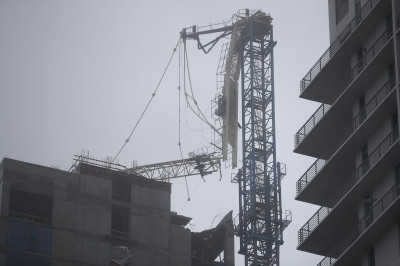 Before crashing into Florida, Hurricane Irma set all sorts of records for strength as it flattened Caribbean islands and swamped the Florida Keys. Irma's assault — so soon after Harvey deluged Houston — marked the first time the US was hit by two Category 4 storms in the same year.
The storm killed at least 28 people as it raged westward through the Caribbean en route to Florida, devastating the small islands of Barbuda and Saint Martin (also known as Sint Maarten), before pummelling parts of Cuba's north coast with 36-foot-tall (11-metre) waves.
Irma had been the most powerful storm ever recorded in the open Atlantic. However, as it neared the US mainland, it lost some oomph after running into the northern coast of Cuba. Winds dropped to a quite potent 115 mph (185kph) by the time Irma made landfall on Marco Island, on the Florida peninsula, still a major and dangerous hurricane, but nowhere near its 185 mph (297kph) former self.
Miami breathed a sigh of relief as Irma avoided what could have been its most destructive path along the peninsula, over Miami and the heavily developed Atlantic seaboard. Still, at about 400 miles (640 kilometres) wide, it raked the state's biggest city with devastating storm surge, destructive winds and drenching rains before weakening.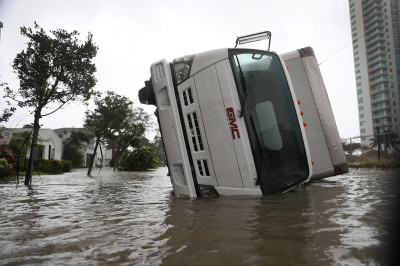 Meteorologists said Florida could thank Cuba, where it did hit as a Category 5 storm. Irma would probably have hit Florida as a Category 5 hurricane if it had missed Cuba, Jeff Masters, meteorology director for Weather Underground told The Associated Press. Slightly weakened from Cuba, the storm got caught up in competing weather systems a little longer, delaying its northward right turn into Florida. And that delay pushed the track further west, making it more of a threat to Florida's west coast than its east.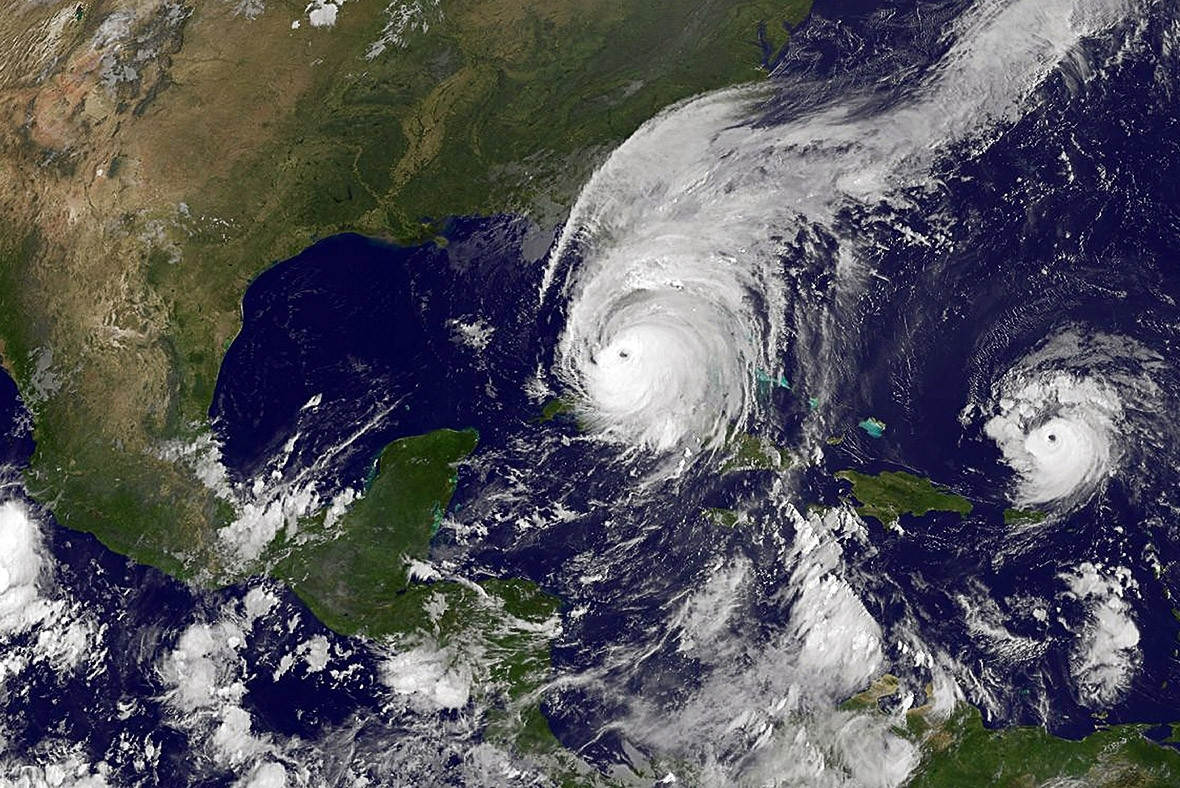 Irma had weakened to a Category 1 hurricane, carrying maximum sustained winds of about 85 miles per hour (135kmh) by 2am ET (0600 GMT) on Monday (11 September), the US National Hurricane Centre (NHC) said. It was churning northwest in the centre of the state near the Tampa and Orlando metro areas.
Irma was forecast to continue churning northward along Florida's Gulf Coast during Monday morning, further weakening along the way before diminishing to tropical-storm status over far northern Florida or southern Georgia later in the day. It could dump as much as 25 inches (63.5cm) of rain in parts of Florida and as much as 16 inches in parts of Georgia, prompting flash flood and mudslide warnings, the NHC said.
Miami International Airport, one of the busiest in the country, halted all passenger flights on Monday. The airport said in a Twitter post that after assessing damage, it would determine if flights could resume on Tuesday.
Florida's west coast has about $1 trillion in property at risk to a storm, compared to $1.5 trillion on the east, according to insurance computer modelling firm AIR Worldwide. The company estimates insured losses for Irma will be between $15 billion and $50 billion.
Masters predicts that when Irma is done it will go down as one of the five costliest hurricanes in US history, but not up with the top three of 2005's Hurricane Katrina, 2012's Sandy and this year's Harvey. Still, he guessed, it will be grouped with two other South Florida storms: 1992's Andrew and 2005's Wilma.