Matthew, the first major hurricane to threaten the US in more than 10 years, is lashing Florida with heavy rain and winds after killing more than 300 people in Haiti. The death toll on the impoverished Caribbean island has risen rapidly, mainly in villages where residents have been making contact with the outside world days after the cyclone ripped through the impoverished nation's picturesque western peninsula.
Hurricane Matthew, with winds of 145mph (230 kph), is the strongest hurricane in the Caribbean since Felix in 2007. Many were killed by falling trees, flying debris and swollen rivers. Most of the fatalities were in towns and fishing villages around the western end of Tiburon peninsula in Haiti's southwest, a region of white Caribbean beaches and rivers backed by hills. The storm passed directly through the peninsula, driving the sea inland and flattening homes.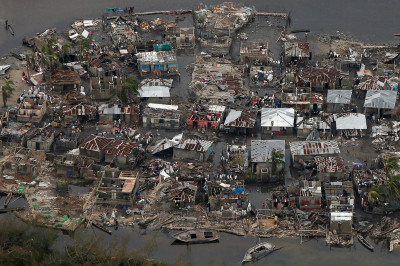 Poverty, weak government and precarious living conditions for many of its citizens make Haiti particularly vulnerable to natural disasters. International aid has, at times, made things worse. Following the 2010 earthquake, UN peacekeepers inadvertently introduced cholera to Haiti, killing at least 9,000 people and infecting hundreds of thousands more.
The Pan American Health Organisation said it was preparing for another possible cholera surge in Haiti after the hurricane because flooding was likely to contaminate water supplies.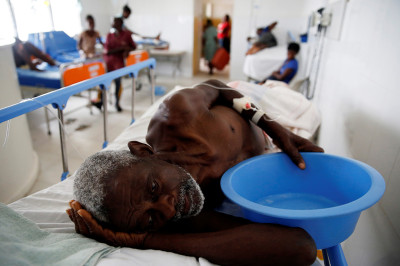 In coastal areas of the southeastern US, two million people were warned to flee inland. The US National Weather Service said the storm could be the most powerful to strike northeast Florida in 118 years. The US National Hurricane Centre (NHC) has warned of "potentially disastrous impacts".
A dangerous storm surge was expected to reach up to 11 feet (3.35 metres) along the Florida coast, Ed Rappaport, deputy director of the Miami-based NHC, said. "What we know is that most of the lives lost in hurricanes are due to storm surge," he said. It is too soon to predict where Hurricane Matthew might do the most damage in the United States, but the NHC's hurricane warning extended up the Atlantic coast from southern Florida through Georgia and into South Carolina. More than 12 million people in the United States were under hurricane watches and warnings, according to the Weather Channel.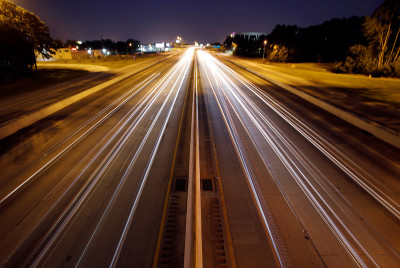 Although the hurricane was downgraded to a Category 3 storm as it approached the US mainland, heavy winds and downpours were still reported across coastal communities in Florida. More than 140,000 Florida households were without power, according to Governor Rick Scott. In West Palm Beach, street lights and houses went dark and Interstate 95 was empty as the storm rolled through the community of 100,000 people.
Hurricane Matthew was carrying extremely dangerous winds of 120 mph (195 kph) after pounding the northwestern part of the Bahamas en route to Florida's Atlantic coast earlier, the US National Hurricane Centre said.