Haiti is facing its worst humanitarian crisis in six years after Hurricane Matthew ripped through the country's remote south-western peninsula on Tuesday (4 October), destroying swathes of homes and causing severe flooding.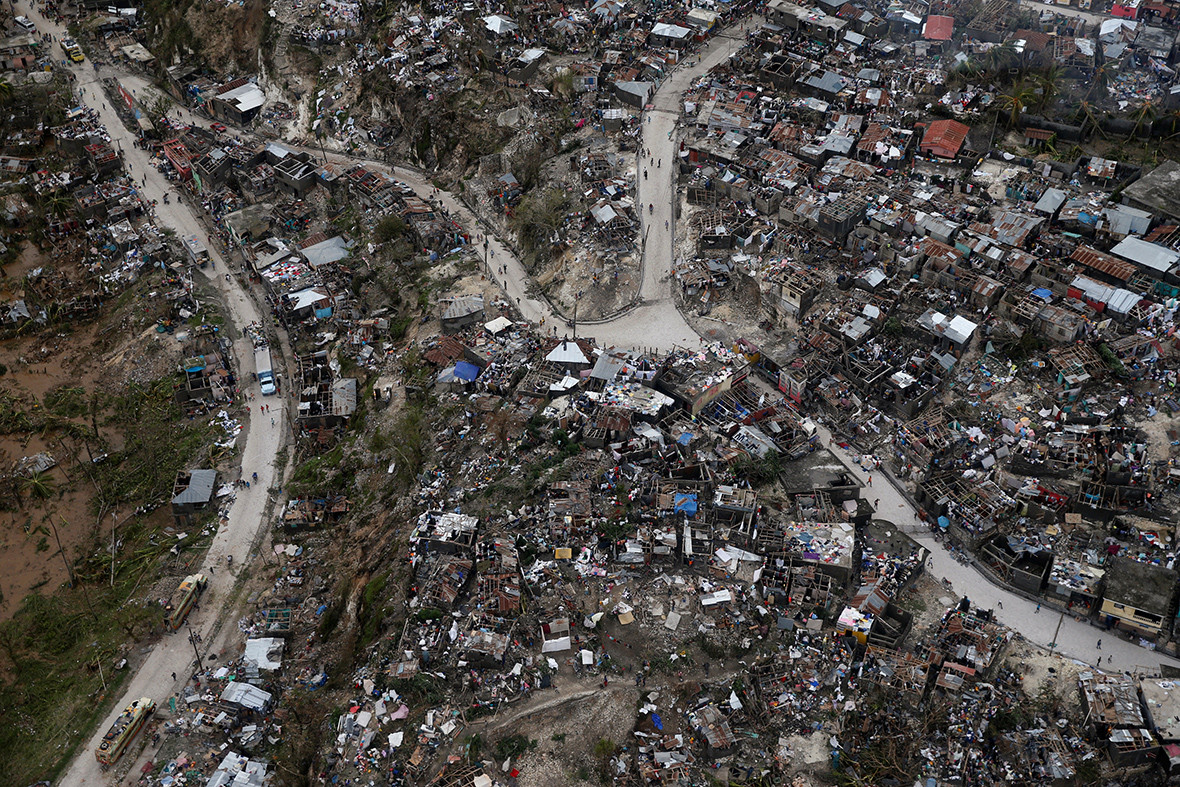 Packing sustained winds of about 115 miles per hour, Matthew has killed at least 26 people with over 350,000 people in need of immediate assistance, according to Haitian authorities. However, the full impact of damage caused remains unclear with communications down in many of the worst affected areas. A bridge collapsed in Petit Grave, cutting off vital access to some of the worst hit areas. Emergency services were forced to find an alternative route to get to those who were unreachable. Convoys and helicopters began venturing to marooned corners to assess the damage and determine how to help thousands of people who lost homes, livestock and crops.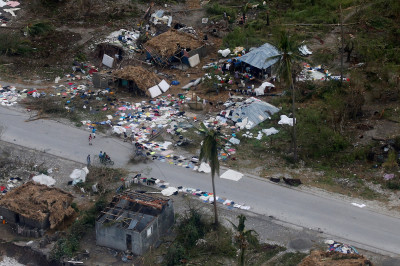 Speaking to the Associated Press, head of the civil protection agency, Marie Alta Jean-Baptiste, said that authorities were starting to get a better view of the situation in the Grande Anse department, where the storm made roads impassable and knocked out communications. "We do know there's a lot of damage in the Grand Anse, and we also know human life has been lost there," she told the news wire, adding that the official death toll did not yet include reports from that severely raked area.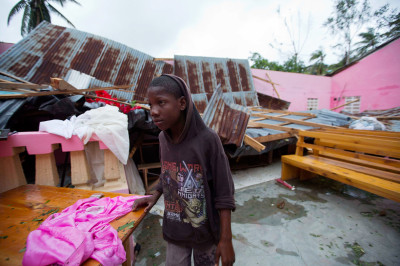 Some 80% of homes were damaged in Haiti's Sud Department, which has population of over 700,000 people, 11,000 of whom were in shelters within the province. In the town of Jeremie, people were seen cooking and sleeping outdoors because most houses were either knocked down or severely damaged. Matthew is predicted to strengthen from a Category 3 to 4 storm en route to eastern Florida, where preparations are now being made to ensure that locals are safe and well-equipped. Landfall is expected there on Thursday (6 October) during the night, according to the US National Hurricane Center.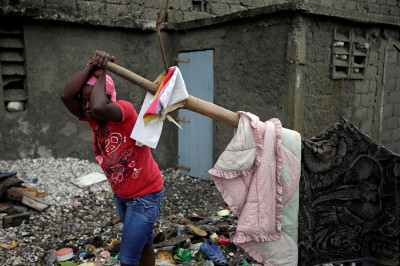 International aid groups are already appealing for donations to sustain a lengthy recovery effort in Haiti, the hemisphere's least developed and most aid-dependent nation.