Packing category-four winds and still building, massive Hurricane Matthew churned the Florida coast with roiling storm surges and winking out power for some 140,000 state residents as Governor Rick Scott pleaded with people to stay indoors away from the "monster".
"There's no reason to take a chance," he said. "It just doesn't make any sense."
President Barack Obama declared a state of emergency in Florida just hours after Scott warned that this "storm will kill you" telling 1.5 million Floridians: "Evacuate, evacuate, evacuate."
Matthew, with wind speeds of up to 140mph (225km/h), left death and destruction in its wake in Haiti, Cuba and the Dominican Republic. The death toll in Haiti was up to 280 people.

Florida officials were growing frustrated with residents who were refusing to flee to safety.
"People do not seem to get it and are not leaving," Martin County Sheriff William Snyder told NBC News.
"I'm not saying this to be theatrical ... I asked my captain of detectives if he had body bags because if we get 140 mph winds in mobile home parks, we are going to have fatalities."
Coastal Georgia and South Carolina were also expected to be slammed. Obama issued an emergency declaration for Georgia as well as South Carolina in addition to that issued for Florida.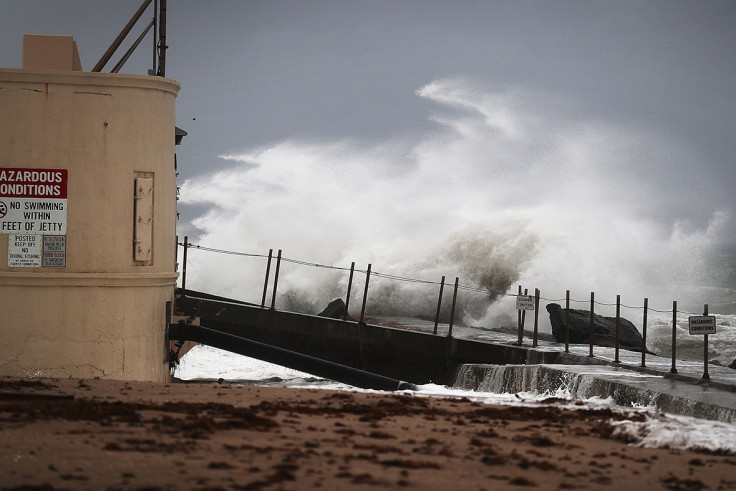 "Extremely dangerous, life-threatening weather conditions are forecast in the next 24 hours," the National Weather Service warned.
"Airborne debris lofted by extreme winds will be capable of breaching structures, unprotected windows and vehicles."
The eye of the hurricane was about 125 miles (201km) southeast of Cape Canaveral, Florida, just before midnight Thursday (6 October), moving northwest at 13mph (21km/hr) as it churned away from the Bahamas, the Weather Channel reported.
The eye was projected to pass near or over Cape Canaveral at about 8am Friday, and to pass close to Jacksonville about 12 hours later.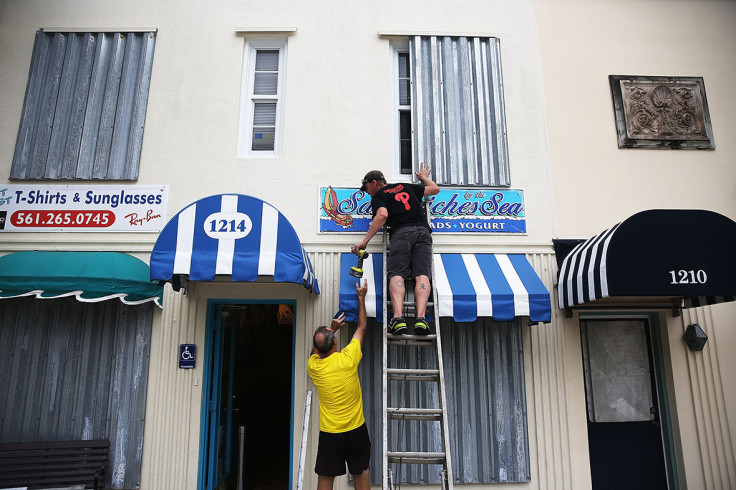 Obama's declared federal emergency allows for the provision of resources and equipment with majority federal funding, and authorising the Department of Homeland Security, Federal Emergency Management Agency (Fema), to coordinate all disaster relief efforts.
It is not clear whether the centre of the hurricane will hit Florida — which would be the worst-case scenario for the state —but the authorities are taking no chances.
One Florida resident told IBTimes UK the wind and rain has already picked up and people are seeing stormy weather conditions, while supermarket shelves have been cleared of goods such as water and emergency supplies.
Governor Scott also announced that half of the state's members of the National Guard had been activated, but urged people not to remain in dangerous areas simply because they were aware there were emergency measures in place.
He said: "Protecting lives remains our number one priority and that is why I have now activated over half of the National Guard who will play a big role in important life-saving missions.
"I have directed them to focus on pre-positioning resources, assist with helping people evacuate safely and our sheltering operations. In the immediate aftermath of the storm, they will be involved in recovery efforts including search and rescue missions."