Photos from inside the huge crater that suddenly opened up in northern Siberia in July have been released after scientists descended inside to try to work out where it came from.
A newly launched mission into the crater on the Yamal Peninsula is expected to provide a new insight into why and how the hole formed.
Reported in the Siberian Times, photos show scientists climbing down to the base of the crater – about 10.5m down. At present, researchers believe gas hydrates caused underground explosions. Gasses – most notably methane – are found trapped in frozen hydrates below the permafrost and beneath some oceans.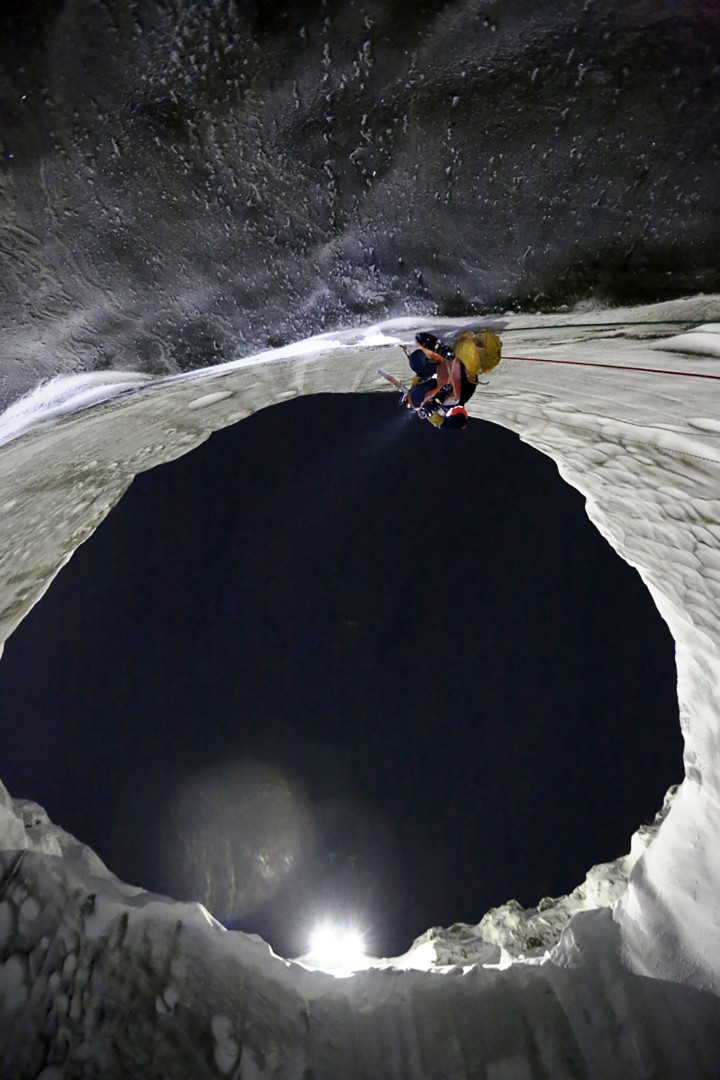 Vladimir Pushkarev, director of the Russian Centre of Arctic Exploration, who led the mission, told the newspaper: "We managed to go down into the funnel, all was successful. We used climbing equipment, and it is easier to do this in winter, than in summer, with the ground now hard.
"We took all the probes we planned, and made measurements. Now scientists need time to process all the data and only then can they draw conclusions."
The base of the crater is a frozen lake and experts are now waiting to find out just how deep it is.
"Then we plan to explore the surrounding area, comparing images from space, and even those taken in the 1980s, to understand if there are - or were - some similar objects," Pushkarev said, noting it is possible other craters existed but have never been noticed before.
Previously, Russian scientist Igor Yeltsov had suggested heating from above and below led to the release of gas hydrates that caused an eruption – the same process that led to eruptions under the Atlantic Ocean, believed to have been responsible for the Bermuda Triangle mystery disappearances.
"I've heard about this Bermuda Triangle idea, but I repeat, our scientists need to work on materials first and only then draw some definite conclusions. At the moment we don't have enough information," Pushkarev said.
"As of now we don't see anything dangerous in the sudden appearance of such holes, but we've got to study them properly to make absolutely sure we understand the nature of their appearance and don't need to be afraid about them."