The town of Lopburi is plagued by thousands of light-fingered monkeys that steal anything left unattended by unsuspecting visitors. Gangs of pickpocketing primates terrorise tourists, grabbing food out of their hands and occasionally making off with sunglasses, cameras and other valuables.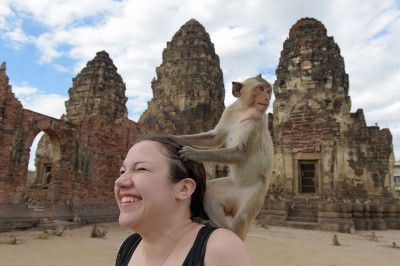 How does the town punish the monkeys for giving tourists a hard time? It doesn't. The town thanks them by throwing them a big party every year, because although the monkeys may leave tourists out of pocket, they contribute a lot of money to the local economy. The thieving monkeys have become so notorious that tourists from all over the world flock to Lopburi in the hope they'll come back with a great story about the time they got mugged by a monkey.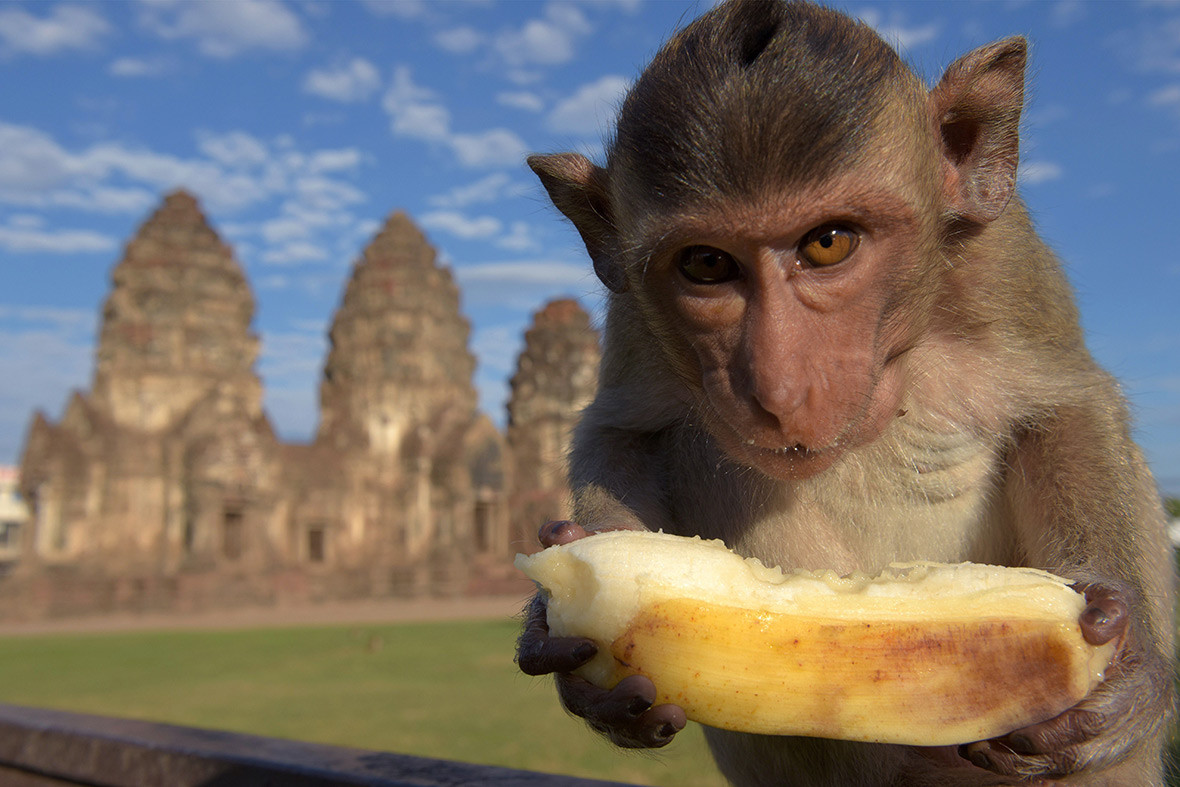 The monkey party, held in the grounds of an ancient temple, features musical performances and human monkey dances, but the monkeys only have eyes for the food. The catering is usually lavish, with buffet tables heaped with fruits and nuts and cans of soft drinks. In recent years, the treats on offer have included mountains of tropical fruit and ice sculptures with fruit embedded in them.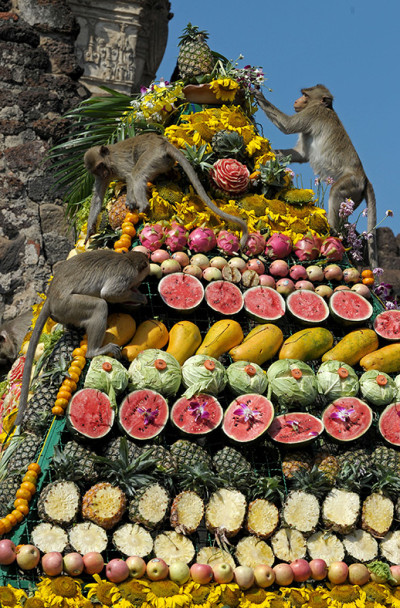 This year's party was scaled down because Thailand is in mourning for King Bhumibol Adulyadej who passed away in October. "We can't just not hold one this year as we've been doing them for the past 27 years, so we've stuck to the most appropriate style in the 28th year. There are more monkeys this year than last year, so that's why we loaded the fruits onto three trucks and delivered them around town," said organiser Yongyuth Kitwatananusont.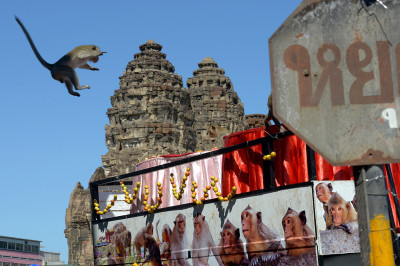 There are approximately 3,000 crab eating macaques living in the centre of Lopburi. They are allowed free rein to come and go as they please, and they are everywhere: walking down the streets, perching in the overhead power cables, raiding market stalls, and sitting on vehicles – both stationary and moving. Locals put up with them, taking the thefts and occasional bites in good humour, because monkeys are believed to bring good luck and fortune.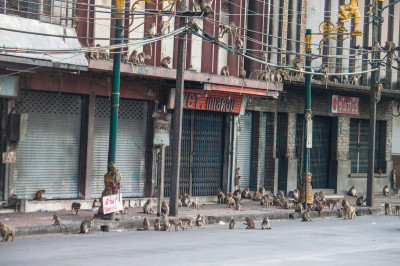 There may be some truth in the belief that monkeys bring fortune – they have certainly changed Lopburi's fortunes. Until recently, few tourists ever visited the town. Now buses deliver daytrippers hoping to capture the perfect Instagram photo of a cheeky monkey – as long as the monkey doesn't steal the camera.