In pictures: Aftermath of wildfires that claimed at least 39 lives in Portugal and Spain
Ferocious wildfires have killed at least 36 people in Portugal, including a one-month-old baby, and at least three in Spain.
Ferocious wildfires that raged through parched farmlands and forests in Portugal and Spain have killed at least 39 people, including a one-month-old baby, authorities said, making 2017 Portugal's deadliest year by far for forest fires.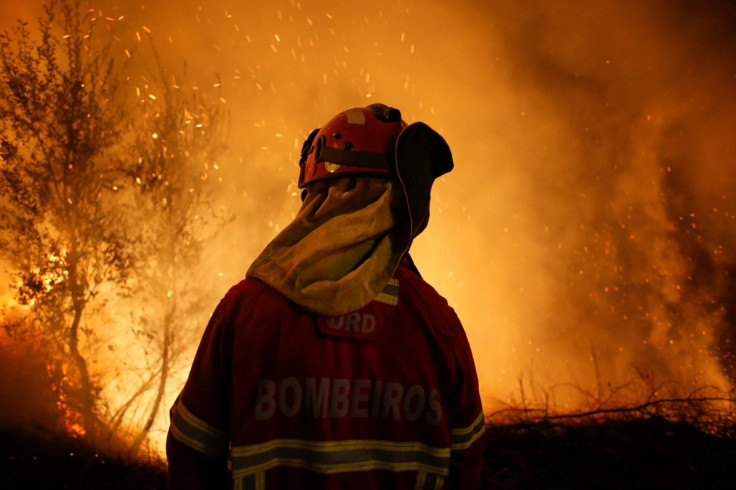 In Portugal, at least 36 people lost their lives, but the death toll could rise as authorities search fire-ravaged areas for any more victims,. Civil Protection Agency spokeswoman Patricia Gaspar said 56 people were injured, 16 of them seriously, and nine people were reported missing. The infant's body was found near Tabua, some 200 kilometres north of Lisbon. The parent's bodies reportedly were found nearby. Officials did not provide further details.
The latest fires come four months after a summer blaze claimed 64 lives in one night. The year's current total of 99 deaths is far higher than the previous annual record of 25, in 1966.
Emergency services recorded 523 wildfires on Sunday (15 October), the highest number on one day in more than a decade. More than 5,300 firefighters with more than 1,600 vehicles were still battling the fires through dense pine and eucalyptus forests on Monday evening.
Portugal's government asked for international help and declared a state of emergency across the northern half of the country. Towering flames fanned by the strong winds of ex-Hurricane Ophelia consumed vegetation left tinder-dry by an unusually hot summer and early autumn.
Portugal endures widespread forest blazes every summer. Most fires are set deliberately to clear land, officials say, and spread quickly due to poor forest management which leaves debris that fuels fires.
Portuguese opposition parties and the media criticised the government for failing to prevent a new wave of deadly fires after June's tragedy. Over 40 percent of the fires in all of the European Union this year were in Portugal, yet the country accounts for just 2.1 percent of the EU's landmass.
Prime Minister Antonio Costa defended his government's attempts to reform the troubled forestry management system. "We are aware that the country wants results from us and we're running against time after decades of negligence," Costa said.
At the heart of the problem is poor land management in Portugal, where traditional small plots have become fire hazards after being abandoned by successive generations of landholders who moved to the cities.
Interior Minister Constanca Urbano de Sousa said climate change was also to blame. "We are facing new (weather) conditions ... In an era of climate change, such disasters are becoming reality all over the world," she said, citing the wildfires burning in California.
In neighbouring Spain, wildfires prompted the evacuation of thousands in the northwest region of Galicia and killed at least three people, including two women found inside a burnt-out van, and a man in his 70s killed as he tried to save his farm animals, according to local media.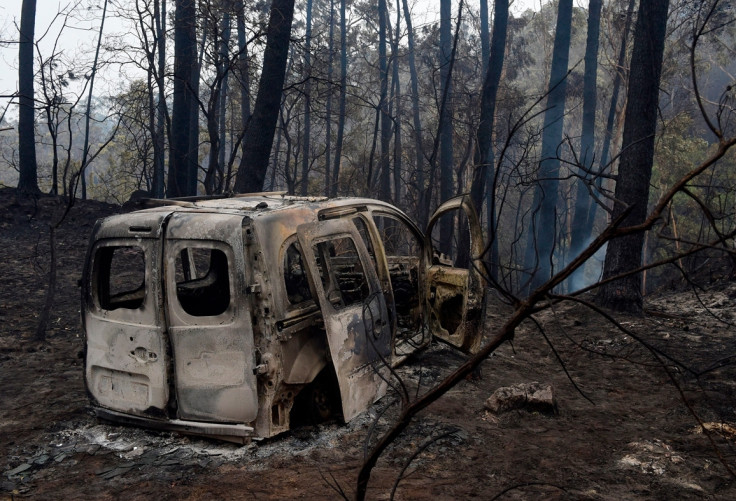 Spain's prime minister focused on criminal intent, and said authorities were certain the fires were caused by arsonists. "What we are seeing here doesn't happen accidentally. This has been induced," Prime Minister Mariano Rajoy, who is from Galicia, said during a visit to a Galician fire department.
Most of the fires in Galicia were started deliberately, said Alberto Nunez Feijoo, head of the regional government. Spanish Interior Minister Juan Ignacio Zoido said some of those responsible had already been identified. They could face up to 20 years in jail if convicted. At least two persons were arrested in Portugal for allegedly starting fires.