Haunting black and white photos of Rohingya refugees that the whole world needs to see
Award-winning photojournalist Kevin Frayer spent two weeks documenting the Rohingya refugee crisis in Bangladesh.
His stark black-and-white photos cast the desperate plight of these stateless people in a new light.
Award-winning photojournalist Kevin Frayer spent two weeks in Bangladesh documenting the lives of some of the more than half a million Rohingya Muslims who have fled Myanmar since late August. His stark black-and-white photos cast the plight of these stateless people in a new light.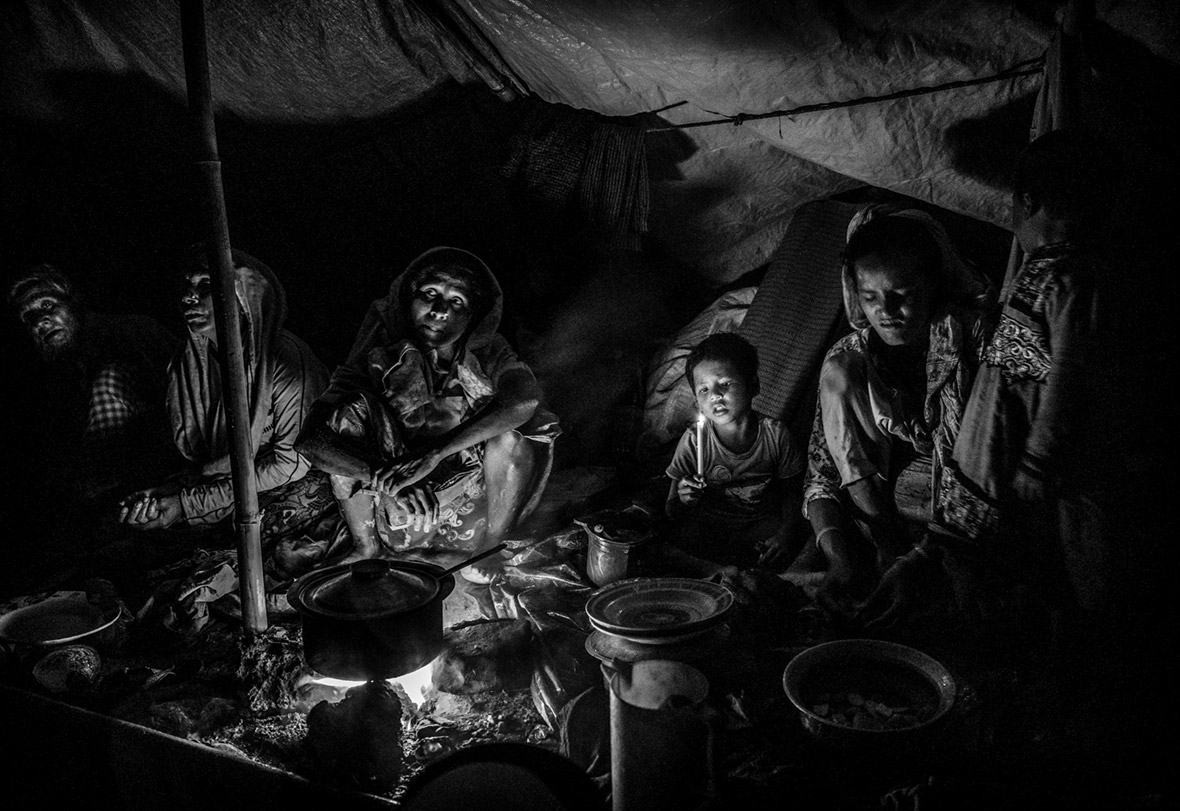 Aid agencies now estimate that 536,000 people have now arrived in Cox's Bazar district since 25 August, straining scarce resources of aid groups and local communities. About 200,000 Rohingya were already in Bangladesh after fleeing persecution in Myanmar, where they have long been denied citizenship and faced restrictions on their movements and access to basic services.
---
Who are the Rohingya and why are they desperate to flee Myanmar?
The Rohingya are a Muslim minority in predominantly-Buddhist Myanmar, also known as Burma. They are concentrated in western Rakhine state, which is adjacent to Bangladesh. Their numbers have been estimated at about 1.1 million.
The UN says the Rohingya are one of the most persecuted groups in the world. Neither Bangladesh nor Myanmar recognises them as citizens. In Myanmar, even the name Rohingya is taboo. Myanmar officials refer to the group as "Bengalis" and insist they are illegal immigrants from Bangladesh, even though most have lived in the country for generations.
The Rohingya are effectively stateless. They have limited access to education or adequate health care and cannot move around freely. They have been attacked by the military and chased from their homes and land by extremist Buddhist mobs in a country that regards them as illegal settlers.
Longstanding tension between the Rohingya Muslims and ethnic Rakhine Buddhists erupted in bloody rioting in 2012 that killed nearly 200 people and displaced 140,000 – most of them into crowded camps just outside Sittwe, the capital of Rakhine state, where they live under abysmal, apartheid-like conditions, with little or no opportunities for work.
The latest violence in Myanmar's northwestern Rakhine state began on 25 August, when a Rohingya insurgent group wielding sticks, knives and crude bombs carried out coordinated attacks on more than 25 Myanmar police posts and an army base. An Islamist insurgent group, the Arakan Rohingya Salvation Army, or ARSA, took responsibility for the attacks, saying they were in defence of Rohingya communities.
Human rights groups and advocates for the Rohingya say the army retaliated by burning down villages and shooting civilians. The government blames Rohingya insurgents for the violence, including the arson. Myanmar says its army is conducting clearance operations against "extremist terrorists" and that security forces have been told to protect civilians, but Rohingya arriving in Bangladesh say a campaign is under way to force them out.