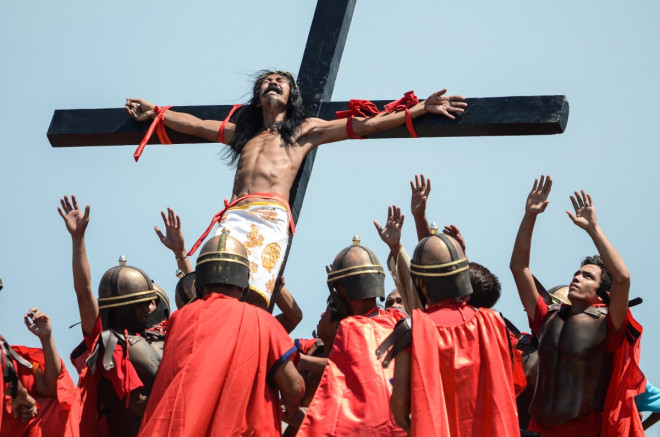 Every Good Friday, thousands of locals and tourists gather in villages in the provinces of Bulacan and Pampanga in the Philippines to watch devout Christians being crucified for their 'sins', find cures for their ailments or simply to give thanks to God.
The Philippines is Asia's largest Roman Catholic nation but church leaders condemn the practice, which combines Christian worship with ancient folk beliefs.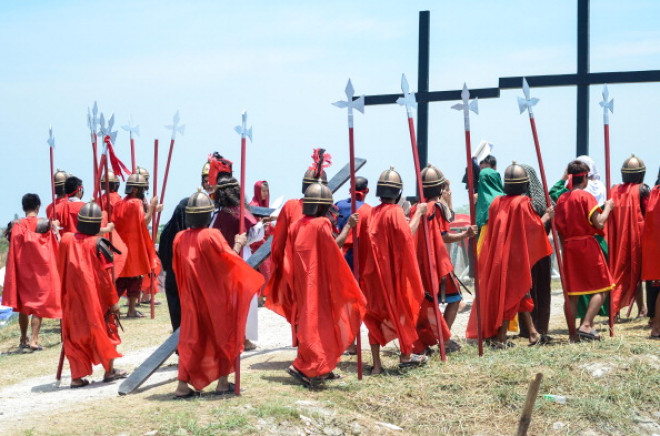 The head of the Catholic Bishops Conference of the Philippines, Archbishop Socrates Villages, said he believed those participating were more interested in being celebrities than being penitent:
"If what you do makes you love others more, then it is pleasing to God, but when you do bloody rituals just to be photographed and become popular, that is spiritual vanity."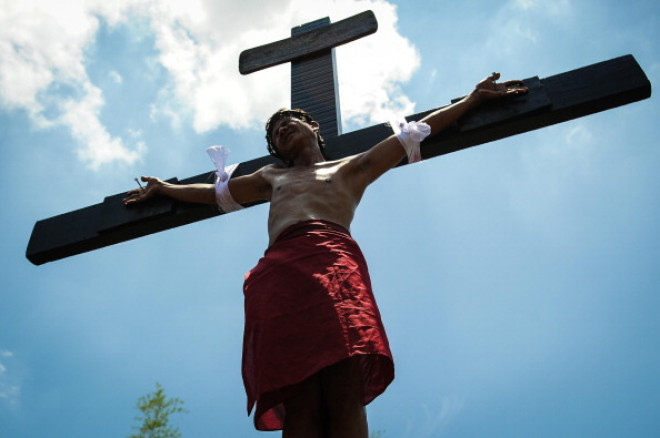 53-year-old sign-writer Ruben Enaje has allowed himself to be nailed to a cross for 28 years, since surviving a fall from a building. Stainless steel nails are hammered into his hands and feet by men dressed as Roman Centurions.
"It is my expression of faith," Enaje said. "God has been merciful to us. My daughter and wife have been cured of their ailments. I am healthy and I am able to work ... My family has not missed meals. God has been kind to us. I will again thank God, seek more blessings, especially for my family's good health. I hope God will strengthen my faith in Him."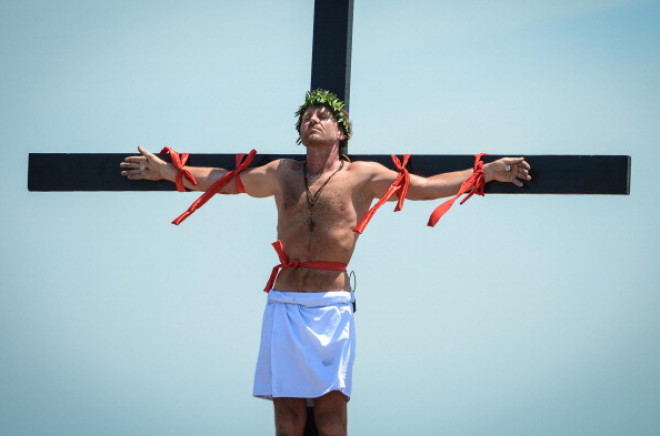 Danish film-maker Lasse Spang Olsen, 48, said his decision to allow himself to be nailed to a cross was a personal matter between himself and God. He made the decision to join in after making a film about Enaje.
As he was being carried away on a stretcher Olsen said: "Fantastic, you should try it."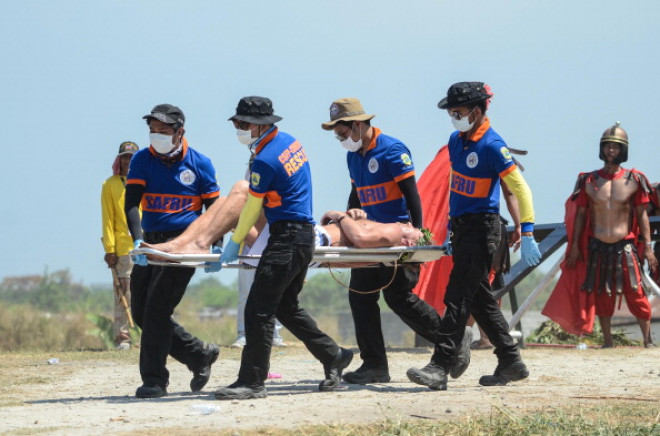 However Philippines' Health Undersecretary Eric Tayag advised devotees to get tetanus shots after any acts of self-flagellation and in particular if they went as far as being crucified.
"I think it would be better if they get anti-tetanus shot to protect them against infection. They also have to make sure that the instruments they use are sterilised to prevent infection."
Tayag also advised flagellants to drink lots of water to avoid dehydration or heatstroke.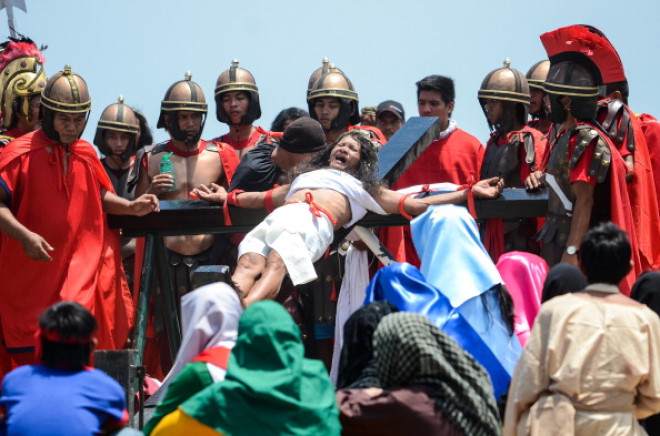 American teacher Dana Johnson said she travelled from Bangkok to watch the ceremony because of her interest in foreign cultures. "I wonder why they do this. At first it was a bit shocking. I still have a lot of questions about it. It is not a part of my culture so I can't fully understand it."
The Philippines' Health Secretary Enrique Ona said devotees should follow the advice of the Catholic Church and refrain from "scourging" themselves, even in Holy Week.
"Our Catholic Church leaders do not advise such practices. Let us just pray hard and live a moral life as our penitence."