The River Seine has overflowed its banks in Paris, prompting authorities to close several streets and cancel boat cruises. Paris City Hall closed roads along the shores of the Seine from the east of the capital to the area around the Eiffel Tower in the west as water levels rose at least 3.3 metres (nearly 11 feet) above the normal level.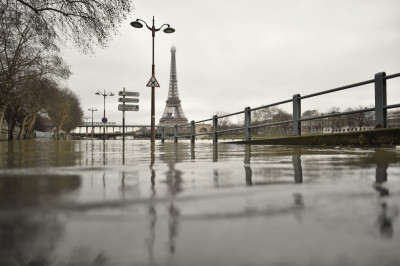 Forecasters say the water is expected to keep rising in the coming days and could finally reach its peak on Friday, at a similar level to that of the major flood in June 2016, when it reached 6.10m, a height it had not exceeded for 30 years. Railway company SNCF said that six Paris train stations alongside the Seine will close for several days starting on Wednesday.
Heavy rain in recent weeks is also causing flooding in eastern France. Homes and businesses in the town of Ornans were inundated when the River Loue rose 70 centimetres (27.5 inches) in less than four hours. Residents living along the Rhine and Doubs rivers have also been warned to prepare for flooding.